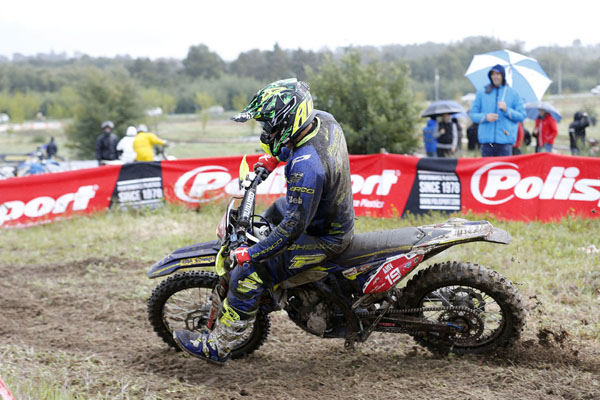 The Australian rider won the first day of competition before claiming sixth on day two to secure the overall points lead.
By Hayden Gregory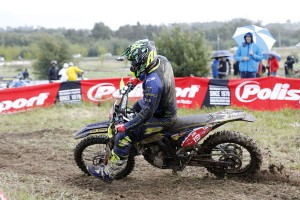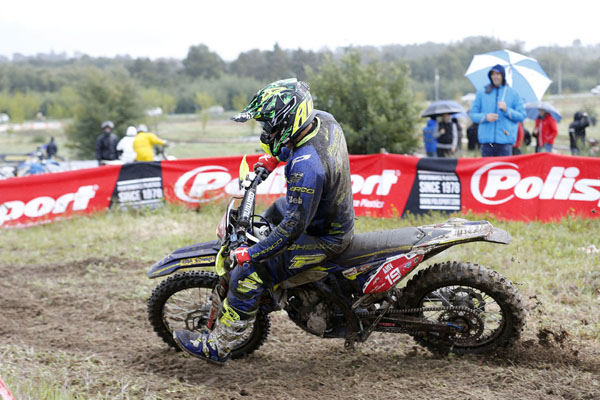 The GP of Portugal got underway in the perfect way for Phillips as he claimed his second class victory of the season.
"It all came down to the last extreme test and I went for it," explained Phillips after the race. "It was pretty much a battle ground so I took some completely different lines and gave it everything, and it worked. It's great to get on top of the podium in these conditions. It was a tough day for everyone. Day two's going to be interesting."
The second day of competition proved a little more difficult for the Aussie, only able to manage sixth place with Steve Holcombe topping the E3 class in dominant fashion. The win also handed Holcombe the overall in Portugal after a strong third place finish on the opening day.
"I'm made up with this result. I got close to winning on day one so to finally get the job done and a first EnduroGP win to my name is great," enthused Holcombe. "I enjoyed the day. The tests were pretty tough in places but the organisers did a great job in working on the track over night. I just kept pushing on all tests and everything went well."
After four rounds of Enduro GP, Matthew Phillips leads Matthias Bellino and Stephen Holcombe in the overall standings by just five points.
The EnduroGP championship now heads to Greece on May 20-22.
Enduro GP Class (Outright) Round 3 Results
1. Matthew PHILLIPS
2. Mathias BELLINO
3. Steve HOLCOMBE
4. Taylor ROBERT
5. Antoine BASSET
6. Alex SALVINI
7. Eero REMES
8. Cristobal GUERRERO RUIZ
9. Johnny AUBERT
10. Jamie MCCANNEY
Enduro GP Class (Outright) Round 4 Results
1. Steve HOLCOMBE
2. Eero REMES
3. Nathan WATSON
4. Taylor ROBERT
5. Matthew PHILLIPS
6. Alex SALVINI
7. Loïc LARRIEU
8. Manuel MONNI
9. Mathias BELLINO
10. Cristobal GUERRERO RUIZ
Enduro GP Class Championship Standings After Round 4
1. Matthew PHILLIPS – 66 Pts
2. Mathias BELLINO – 61 Pts
3. Steve HOLCOMBE – 61 Pts
4. Eero REMES – 48 Pts
5. Alex SALVINI – 42 Pts
6. Taylor ROBERT – 40 Pts
7. Antoine BASSET – 33 Pts
8. Nathan WATSON – 31 Pts
9. Johnny AUBERT – 31 Pts
10. Loïc LARRIEU – 28 Pts