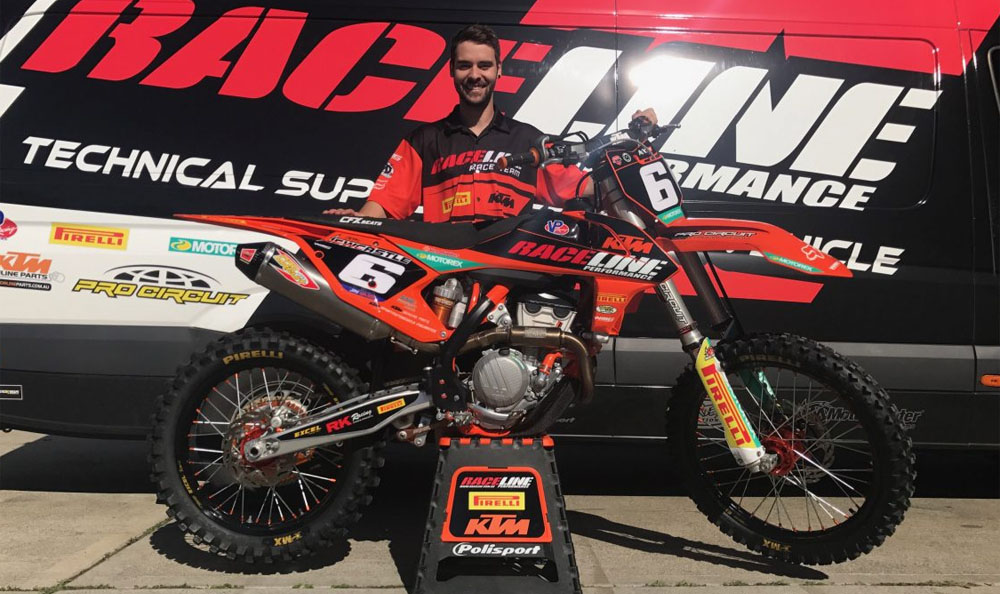 Raceline Pirelli KTM is pleased to announce that 2015 MX2 Champion Jay Wilson will join the team for the five remaining rounds of the MX Nationals, as well as Supercross in the MX2 category.
Following the departure of Wade Kirkland prior to the mid-season break, a seat became available within the KTM backed team, and with the talented Wilson back in Australia after racing the MXGPs in the MX2 category, Raceline Pirelli KTM was seemingly a perfect fit.
Wilson, who won Australia's first ever Junior World Championship aboard KTM in 2009, says that he's excited to be back on orange, and is hoping to re-establish himself in the competitive MX2 category.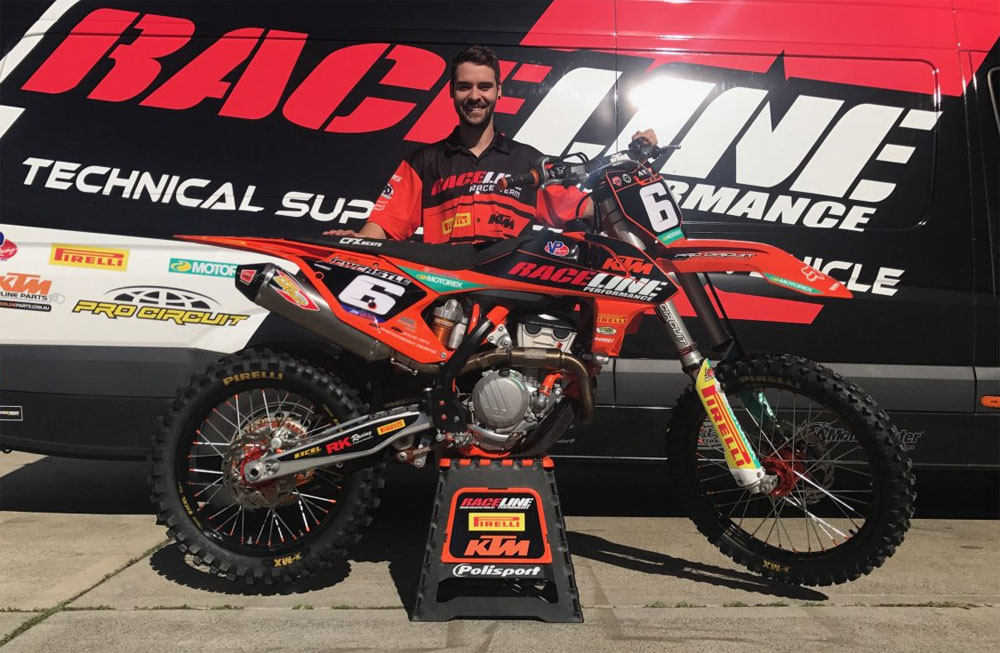 "I'm really excited that we can finally announce that I've signed with Raceline Pirelli KTM for the rest of the Motocross and Supercross," Wilson shared.
"After returning home from Europe I knew that I wanted to continue racing so I was just waiting for the right opportunity to come up – the team is a perfect fit for me, I know the guys really well and I've actually raced for them before.
"I had a lot of success in my junior career with KTM so it's exciting to have the opportunity to step on the KTM 250 SX-F and see what we can do.
"I'm loving the bike, and we're just really happy with how well things have come together so I'm looking forward to finally getting back to racing."
Raceline Pirelli KTM Team Manager Chris Woods explained how the deal with Wilson came about and also shared his excitement in welcoming him back to the KTM effort.
"A number of years ago we worked with Jay when he was only just out of juniors and we enjoyed a lot of good times together, so when he returned home from overseas and we found out he was on the hunt for a ride we managed to put something together," Woods shared.
"Having Jay on board is a nice fit for the team, he has obviously had quite a bit of success in the MX2 class but he's also a mature guy and works hard which is what we're all about.
"We have spent the last five weeks working with Jay and getting him comfortable on the KTM and it's been a very easy transition – he's adapted well to the new bike, so we're all excited to get back to racing at Nowra this weekend."
The 2017 MX Nationals will continue at Nowra in New South Wales on Sunday, July 2. Visit the official series website at www.mxnationals.com.au for further information.
To follow Raceline Pirelli KTM's progress this year, like 'Raceline' on Facebook or follow @raceline_motosport on Instagram.