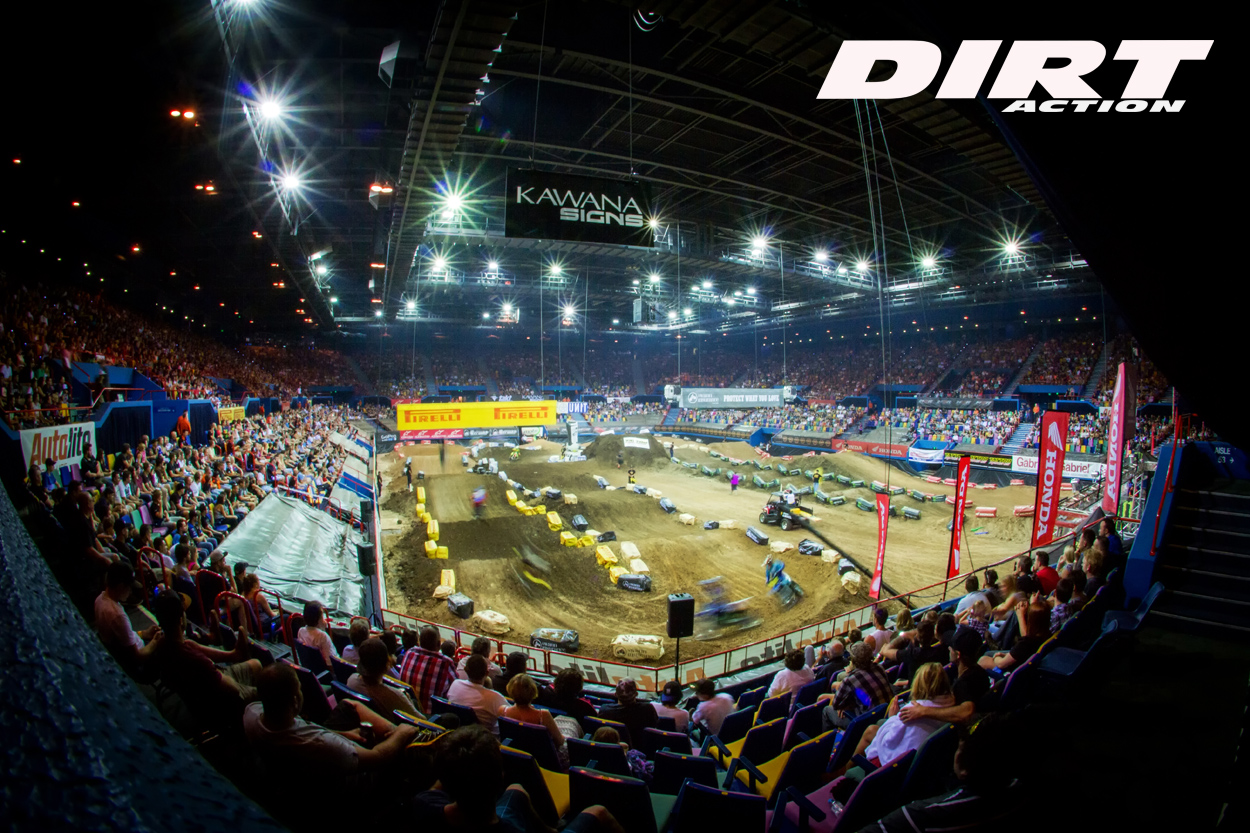 AUSTRALIAN FIRST INTERNATIONAL ACTION SPORTS EVENT RACES TO SYDNEY IN 2015
An exciting new event has been secured for Western Sydney, with the Australian Open of Supercross (AUS-X Open) to launch at AllPhones Arena at Sydney Olympic Park on November 28 this year.
The AUS-X Open event will be the biggest action sports competition in the Southern Hemisphere; combining an international Supercross racing event with a Freestyle Motocross (FMX) 'Best Trick' competition, that will feature some of the world's best riders up against Australia's best talent.
FMX 'Best Trick' has been notably absent from international competition, since being controversially removed from the X Games in 2013. Three times X Games medalist and renowned Australian hero – Cam Sinclair, is a firm believer in the format and its role in revolutionising action sports.
"FMX Best Trick, is the ultimate opportunity to showcase innovation, creativity and courage. Having such a high profile event to re-ignite the evolution of FMX is really exciting. Being so close to the city, in our own backyard in Sydney, will be epic!" claimed Cam Sinclair.
The event will be constructed and managed through the experienced hands of AME Management; whose background in major events across a variety of motorsports platforms, media and video production, will ensure an absolute premium level of entertainment and competition for action sports fans.
"Indoor Supercross and freestyle motocross, is the ultimate combination of entertainment and action sports competition in Australia and we're extremely pleased to be bringing some of the world's best riders to Sydney, for what will be one of the most intense, action-sports events in our country's history," said AME Management Director, Adam Bailey.
"We plan to put on the greatest event competition for action sports fans, while showcasing Sydney as one of the world's iconic tourism and major events destinations."
The AUS-X Open will also feature pyrotechnics, light and sound, and all competition indoors in the comfort of Allphones Arena; with a pit paddock area accessible on the outside of the arena for accredited fans.
NSW Deputy Premier and Minister for Tourism and Major Events Troy Grant said the event would be a massive boost to the region.
"I am pleased to announce this Australian first event has been secured for NSW through our tourism and major events agency, Destination NSW. It is estimated that the AUS-X Open will contribute $1.8 million to the NSW economy in visitor expenditure," Mr Grant said.
"The AUS-X Open promises to be an action sports extravaganza showcasing the world's best motorcycle riders racing and performing tricks like never before. It will attract visitors from all over the world to NSW, as well as being broadcast to approximately 139 countries through an International Media TV Network.
"This announcement shows yet again the NSW Government's commitment to securing major events for our State, in pursuit of our goal of doubling overnight visitor expenditure to NSW by 2020," he said.
Destination NSW Chief Executive Officer Sandra Chipchase said the event is one-of-a-kind for both NSW and Australia.
"The Australian Open of Supercross brings spectacular action-sport to Sydney, combining world-class Supercross racing with the awe-inspiring tricks and stunts of Freestyle Motocross competition. It will have something for motorsport lovers of all types and ages, and I encourage everyone to make the trip to Sydney in November to be a part of the action," she said.
Tickets will be available through Ticketek in May 2015, with international rider announcements and further information to follow in April.