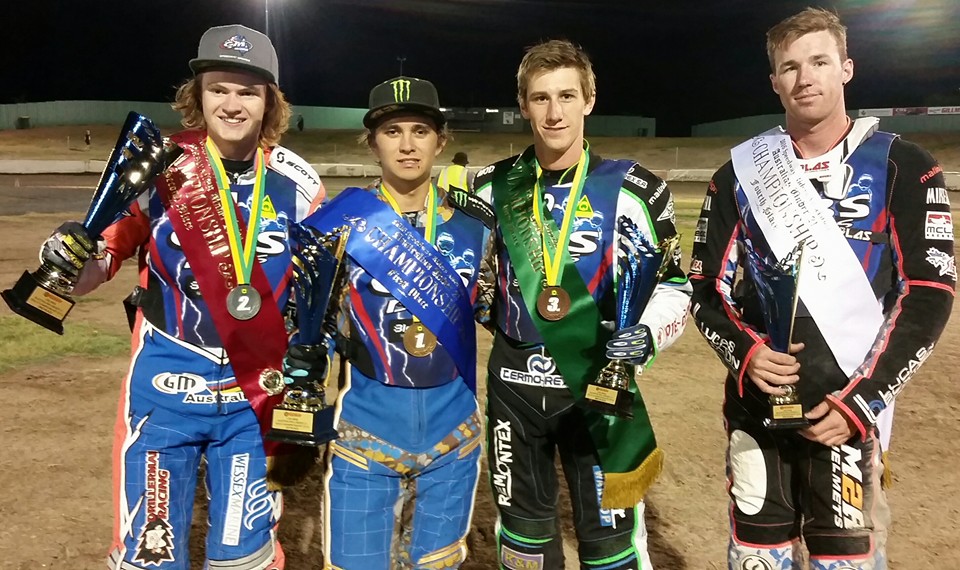 Jack Holder and Declan Knowles are the latest Australian champions following a thrilling night at Gillman Speedway.
By Hayden Gregory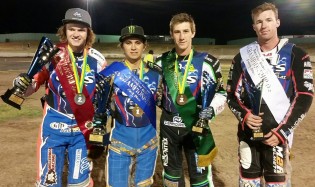 Jack Holder dominated the Under 21 championship despite a stacked field including newly crowned Australian champion Brady Kurtz and three time Under 21 champion Max Fricke. Holder had a perfect night scoring six wins from six starts to comfortably take the title.
In the Under 16 250cc Championship the racing was a lot closer with an action packed main event. Pre race and overwhelming favourite Matt Gilmore fell on the first lap opening the door for Michael Cluff and Declan Knowles to battle it out. With Cluff leading for most of the race, Knowles was able to sneak by on the last lap to take both the win and the national title.
Full results from the championships can be found here.