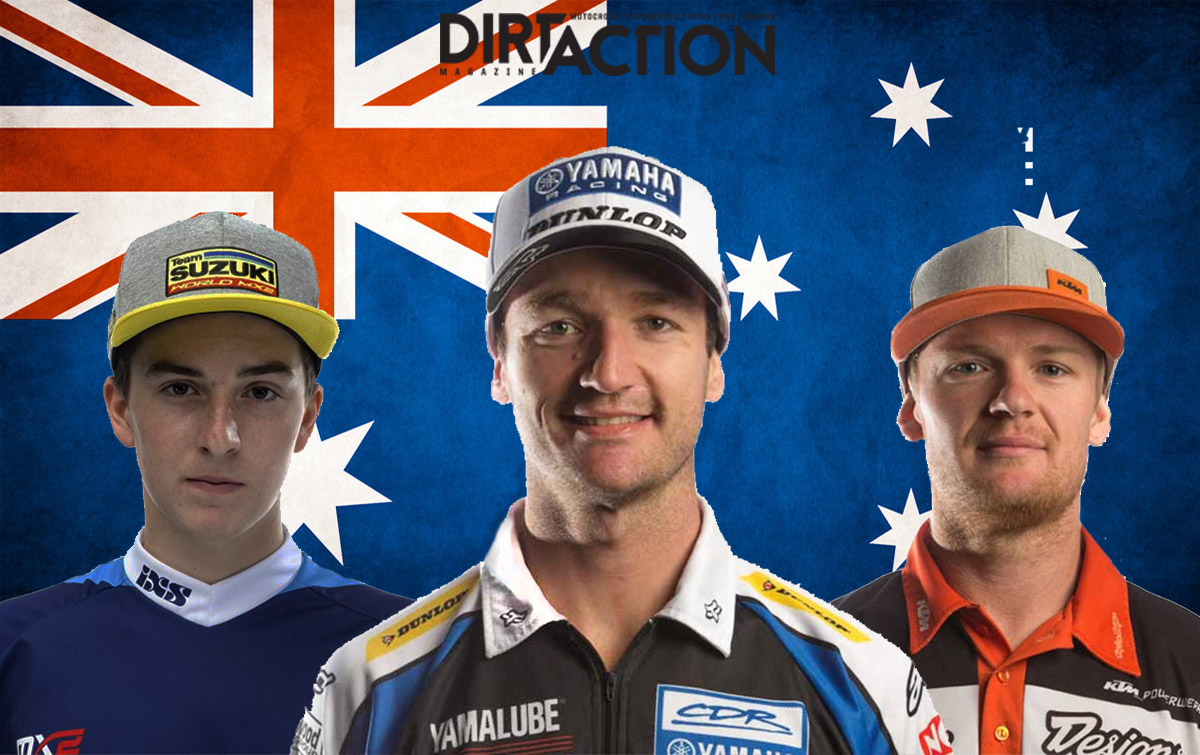 What is the Motocross of Nations?
Since 1947, the Motocross des Nations has put the best riders in the world against each other in what can be referred to as the Olympics of Motocross. Each nation selects three of their best racers to race for the pride of their country.
How is it scored?
The event is scored using the position system. Lowest score wins. Each class, MXGP, MX2 and Open, races twice with the worst result being dropped.
1st = 1 point
2nd = 2 points
3rd = 3 points
Where is this year's event held?
Matterley Basin, Great Britain.
Who is riding for Team Australia?
Current Australian Motocross Champion, Dean Ferris.
World MX2 #9, Hunter Lawrence.
2nd place finisher Australian Motocross Championship, Kirk Gibbs.
Do we have a shot?
Absolutely. Every year we say we have a solid team. But these three riders are currently on fire and the Matterley Basin circuit should suit the Australians. Hunter Lawrence won the final World Motocross Championship Moto in the MX2 class. Dean Ferris has claimed the Australian Motocross Championship, finished 2nd in an AMA Motocross moto and has his eyes on a US-contract. Word is Kirk Gibbs is yet to sign a contract for 2018 and will be keen to show the world he belongs on the big stage. Many teams have suffered injuries forcing riders to drop out, including team USA, France and Belgium.
How can we watch?
MXGP-TV – it's a paid service and we will be tuning in!
When can we watch the main races?
Sunday
17:30 AEST
BluCru Warm Up
18:00 AEST
BluCru Moto Two
18:50 AEST
Group One Warm Up
19:20 AEST
Group Two Warm Up
22:00 AEST
B Final
22:10 AEST
Moto One (MXGP and MX2)
23:40 AEST
Moto Two (MX2 and Open)
01:08 AEST – Monday Morning.
Moto Three (MXGP and Open)
Track Map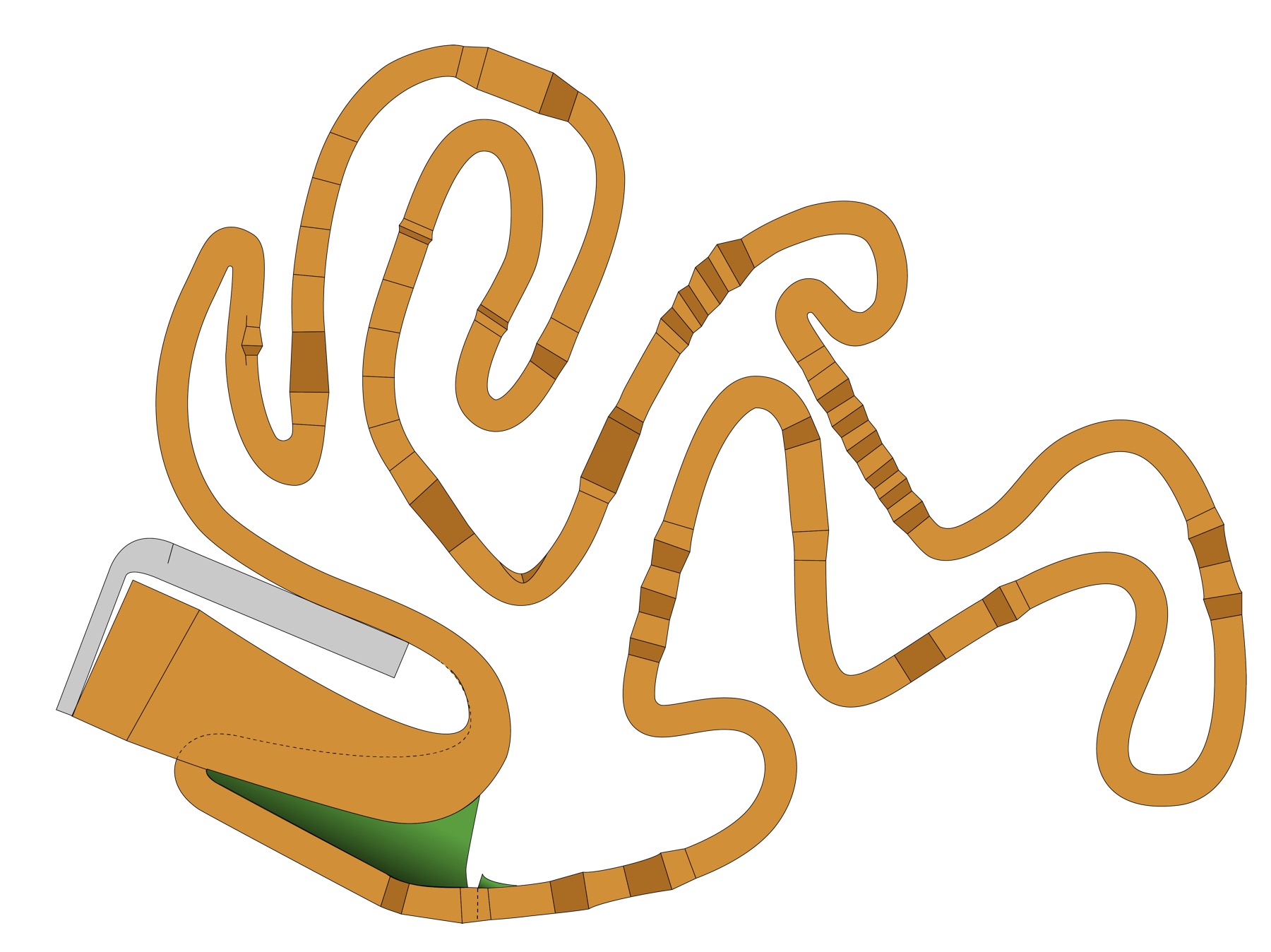 Our picks for the podium.
It's going to be a very interesting year for MXON it's almost impossible – here's our 6 most threatening teams who will fight for the podium.
Great Britain
France
Australia
United States
Netherlands
Switzerland
Who are the teams?
France
#1 Gautier Paulin
MXGP – Husqvarna
#2 Christophe Charlier
MX2 – Husqvarna
#3 Romain Febvre
Open – Yamaha
Netherlands
#4 Glenn Coldenhoff
MXGP – KTM
#5 Brian Bogers
MX2 – KTM
#6 Jeffrey Herlings
Open – KTM
United States
#7 Cole Seely
MXGP – Honda
#8 Zach Osborne
MX2 – Husqvarna
#9 Thomas Covington
Open – Husqvarna
Belgium
#10 Jeremy Van Horebeek
MXGP – Yamaha
#11 Brent Van Doninck
MX2 – Yamaha
#12 Kevin Strijbos
Open – Suzuki
Italy
#13 Antonio Cairoli
MXGP – KTM
#14 Michelle Cervellin
MX2 – Honda
#15 Alessandro Lupino
Open – Honda
Switzerland
#16 Arnaud Tonus
MXGP – Yamaha
#17 Valentin Guillod
MX2 – Honda
#18 Jeremy Seewer
Open – Suzuki
Great Britain
#19 Max Anstie
MXGP – Husqvarna
#20 Tommy Searle
MX2 – Kawasaki
#21 Dean Wilson
Open – Husqvarna
Australia
#22 Dean Ferris
MXGP – Yamaha
#23 Hunter Lawrence
MX2 – Suzuki
#24 Kirk Gibbs
Open – KTM
Estonia
#25 Priit Rätsep
MXGP – Honda
#26 Harri Kullas
MX2 – Husqvarna
#27 Tanel Leok
Open – Husqvarna
Canada
#28 Colton Facciotti
MXGP – Honda
#29 Shawn Maffenbeier
MX2 – Yamaha
#30 Tyler Medaglia
Open – Honda
Russia
#31 Evgeny Bobryshev
MXGP – Honda
#32 Evgeny Mikhaylov
MX2 – Kawasaki
#33 Semen Rogozin
Open – Honda
Spain
#34 Jose Antonio Butron
MXGP – KTM
#35 Jorge Prado
MX2 – KTM
#36 Iker Larrañaga
Open – Husqvarna
Sweden
#37 Filip Bengtsson
MXGP – KTM
#38 Alvin Östlund
MX2 – Yamaha
#39 Fredrik Norén
Open – Honda
Denmark
#40 Nikolaj Larsen
MXGP – KTM
#41 Kjer Olsen Thomas
MX2 – Husqvarna
#42 Kjer Olsen Stefan
Open – Kawasaki
Czech Republic
#46 Filip Neugebauer
MXGP – Kawasaki
#47 Petr Smitka
MX2 – KTM
#48 Jaromir Romancik
Open – KTM
New Zealand
#49 Cody Cooper
MXGP – Honda
#50 Josiah Natzke
MX2 – KTM
#51 Hamish Harwood
Open – KTM
Lithuania
#55 Domantas Jazdauskas
MXGP – Yamaha
#56 Dovydas Karka
MX2 – KTM
#57 Arnas Milevicius
Open – Yamaha
Ireland
#58 Stuart Edmonds
MXGP – TM
#59 Martin Barr
MX2 – Honda
#60 Graeme Irwin
Open – Honda
Portugal
#61 Rui Goncalves
MXGP – Husqvarna
#62 Paulo Alberto
MX2 – Honda
#63 Hugo Basaula
Open – Kawasaki
Germany
#64 Max Nagl
MXGP – Husqvarna
#65 Henry Jacobi
MX2 – Husqvarna
#66 Dennis Ulrich
Open – KTM
Slovenia
#67 Tim Gajser
MXGP – Honda
#68 Jan Pancar
MX2 – Yamaha
#69 Jernej Irt
Open – Husqvarna
Brazil
#70 Marcello Lima
MXGP – Kawasaki
#71 Fabio Santos
MX2 – Yamaha
#72 Eduardo Lima
Open – Kawasaki
South Africa
#73 Richard Van Der Westhuizen
MXGP – Husqvarna
#74 Kerim Fitz-gerald
MX2 – KTM
#75 Neville Bradshaw
Open – Suzuki
Puerto Rico
#76 Justin Starling
MXGP – Husqvarna
#77 Darian Sanayei
MX2 – Kawasaki
#78 Marshal Weltin
Open – Kawasaki

Hungary
#79 Márk Szoke
MXGP – KTM
#80 Krisztián Róbert Tompa
MX2 – Yamaha
#81 Gábor Firtosvári
Open – KTM
Slovakia
#82 Tomas Simko
MXGP – Suzuki
#83 Richard Sikyna
MX2 – KTM
#84 Tomas Kohut
Open – KTM
Finland
#85 Juuso Matikainen
MXGP – Husqvarna
#86 Kim Savaste
MX2 – Kawasaki
#87 Jere Haavisto
Open – KTM
Poland
#88 Tomasz Wysocki
MXGP – KTM
#89 Gabriel Chetnicki
MX2 – KTM
#90 Szymon Staszkiewicz
Open – KTM
Croatia
#91 Janko Martinac
MXGP – Yamaha
#92 Luka Crnkovic
MX2 – Yamaha
#93 Matija Kelava
Open – KTM
Latvia
#94 Toms Macuks
MXGP – KTM
#95 Kristers Drevinskis
MX2 – KTM
#96 Karlis Sabulis
Open – Yamaha
Ukraine
#97 Dmytro Asmanov
MXGP – Yamaha
#98 Volodymyr Tarasov
MX2 – KTM
#99 Roman Morozov
Open – Yamaha
Greece
#103 Georgios Iliopoulos
MXGP – KTM
#104 Ioannis Touratzidis
MX2 – Yamaha
#105 Emmanouil Kritikos
Open – Kawasaki
Iceland
#106 Bjorn Birgisson Ingvi
MXGP – KTM
#107 Andri Gudmundsson
MX2 – Honda
#108 Eythor Reynisson
Open – Kawasaki
Luxembourg
#109 Eric Tabouraing
MXGP – Kawasaki
#110 Billy Lux
MX2 – Honda
#111 Björn Frank
Open – Honda
Israel
#112 Tomer Harel
MXGP – KTM
#113 Dan Maya
MX2 – Kawasaki
#114 Ziv Karmi
Open – KTM
Thailand
#115 Prasit Hallgren Ben
MXGP – Yamaha
#116 Kritsapa Potaton
MX2 – Yamaha
#117 Chaiyan Romphan
Open – Yamaha
Norway
#118 Hakon Mindreboe
MXGP – Yamaha
#119 Kevin Horgmo
MX2 – KTM
#120 Magne Klingsheim
Open – Kawasaki
Argentina
#121 Alberto Poli Joaquin
MXGP – Honda
#122 Pablo Luzzardi Juan
MX2 – KTM
#123 Gerardo José Felipe
Open –
Iran
#124 Amirreza Sabetifar
MXGP – Honda
#125 Ali Borzoozadeh
MX2 – Honda
#126 Alireza Parvareshbaladi
Open – Honda