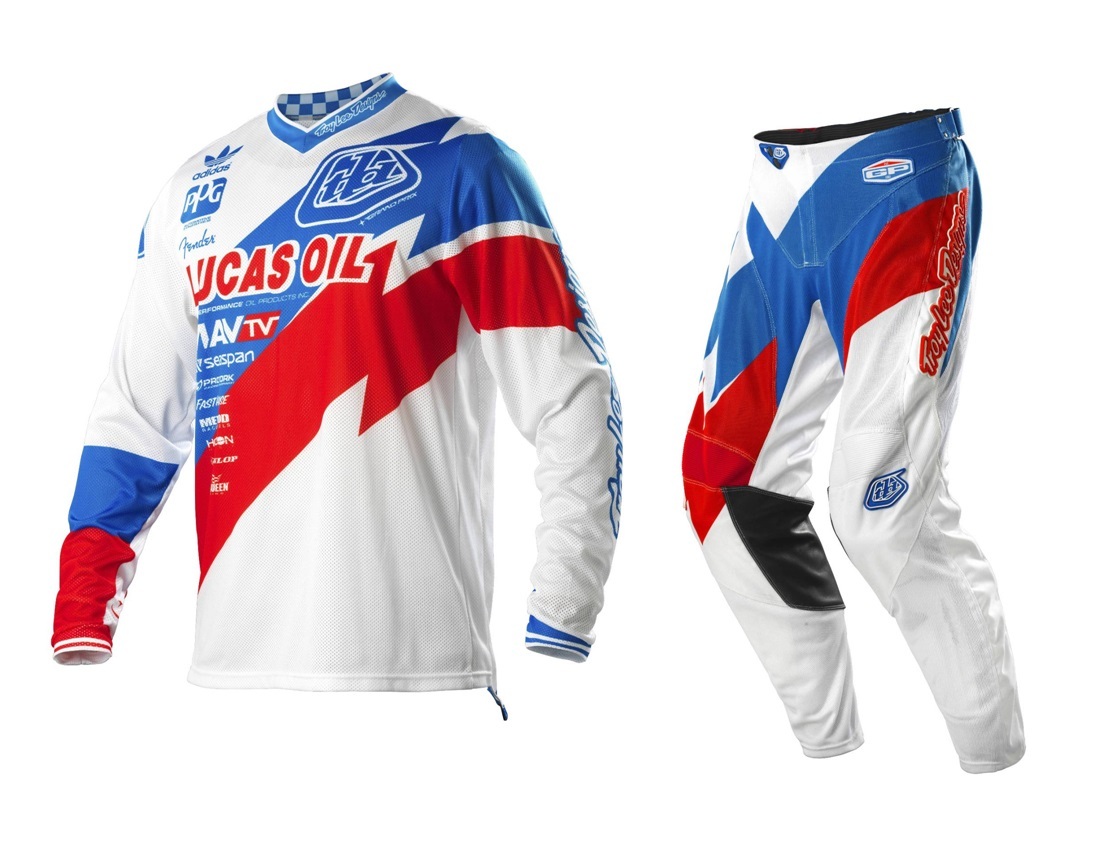 I've never worn Troy Lee Designs gear before. I've always admired its style from afar but never had the chance to throw a set on — until now.
By Damien Ashenhurst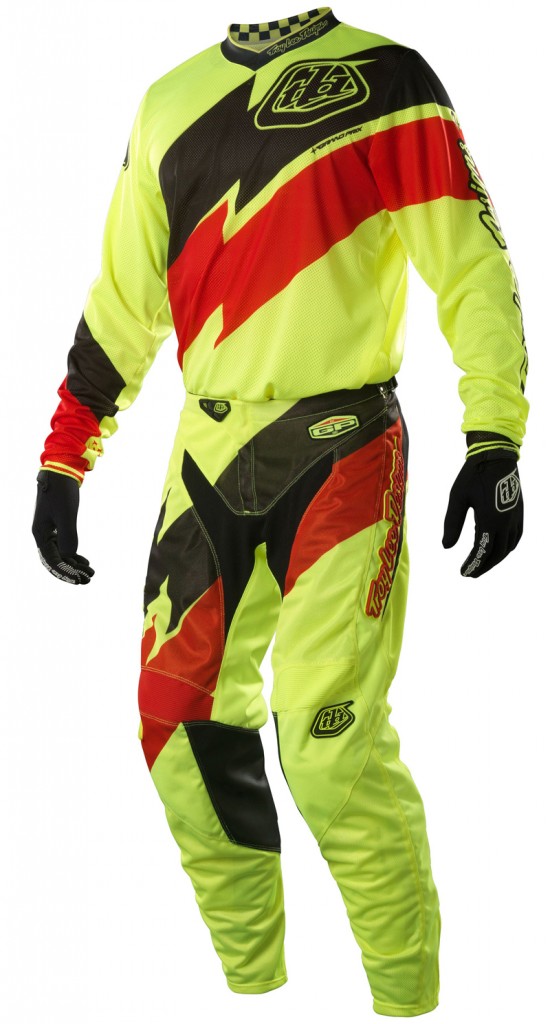 We got hold of a set of 2015 GP Air Astro gear and immediately hit the trails to get dirty. The gear is vented, which I was worried might be a problem on an early morning ride where the temperature feels like I should be riding a polar bear instead of a bike.
My first impression was that this was the lightest gear I'd ever worn. The fit is excellent; the pants run a little larger than some but with nice large adjustable straps to bring them in. The gel print on the back of the jersey is super-sticky so you stay tucked in all day and that always impresses chicks. The build quality all around is top shelf and you can't fault it on the comfort scale.
I'll put some big hours in on this gear and see how it holds up. So far I'm impressed and with this bright colour combo — I'll never go missing for long, either.
JERSEY
Ribbed stretch V-neck collar for comfort
Tapered and angled cuff design provides greater roost protection and less material bunching
9-panel construction race fit
PANT
Lightweight combination 500-denier polyester mesh/600-denier polyester for maximum ventilation
Velcro side cinch strap system allows for up to 2″ expansion of waist
Oversized 13″ cowhide leather on the knee for maximum durability, added grip and heat protection
Velcro/snap-button front and YKK-brand zipper for increased closure security
Rear yoke stretch system allows the pants to stay in place
2-way spandex in the knee, calf and crotch provide added flexibility and protection
CONTACT: www.lustyindustries.com