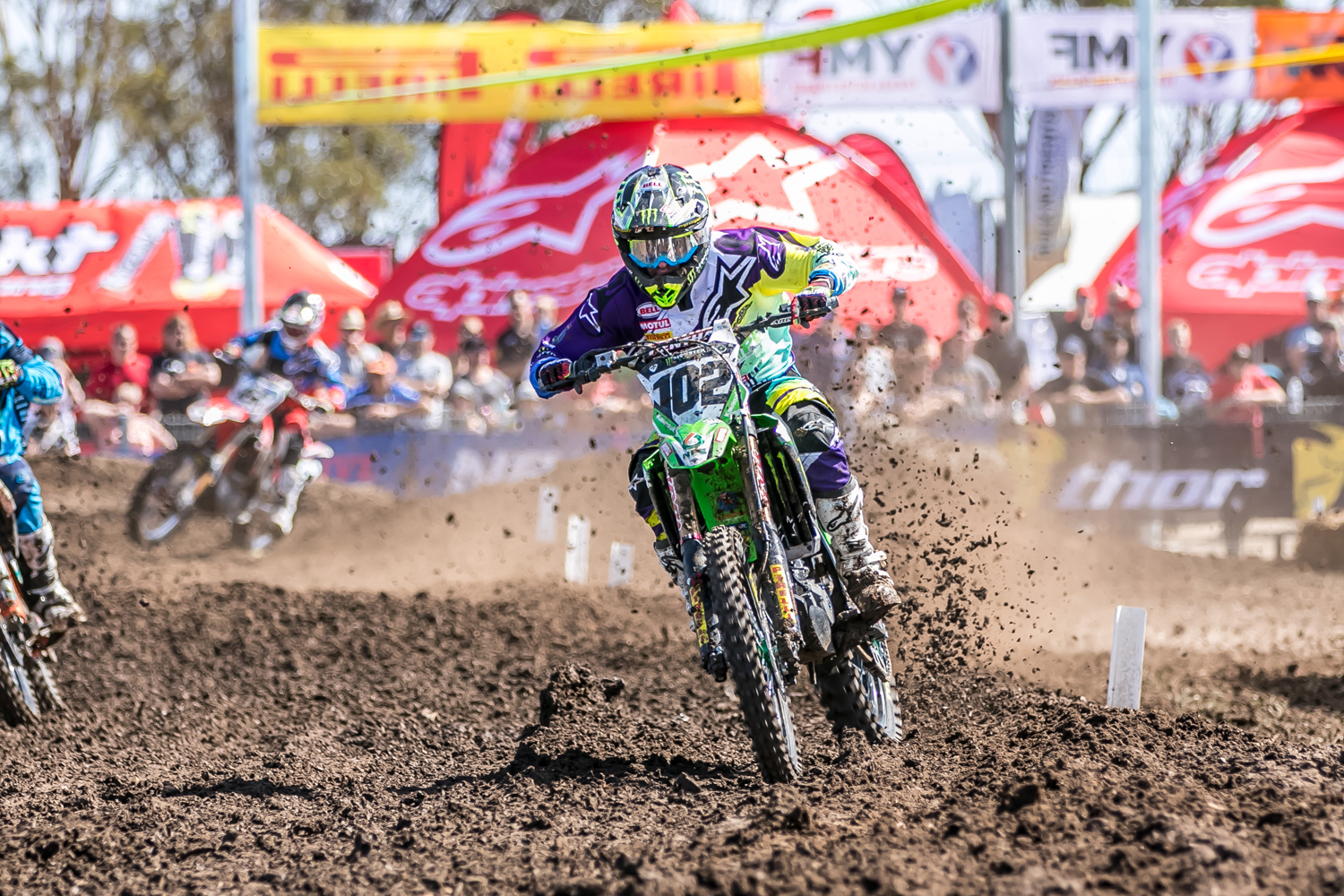 Matt Moss will head to Appin with the leaders red plate and has no intention of giving it up.
By Hayden Gregory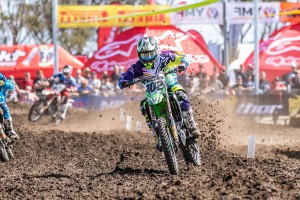 Moss was energetic in the opening round of the 2016 MX Nationals starting anew with the National Pump Monster Energy Kawasaki Team. Despite a stacked MX1 field, Moss prevailed taking line honours in the first race of the season.
 "I've got the same game plan this weekend as what I had at round one, I'm going to round two at Appin to win races," he said.
"I want to maintain the red plate (championship lead) and I feel like these two weeks since round one have been very productive. I'm feeling fresh and ready to go, and we're getting better and better every time we get on the bike lately.
"I think any time that you have your friends and family there supporting you, that you have some sort of advantage – for some people it's added pressure, but I feel like I'm in a good position. I get to sleep in my own bed for round two which is priceless."
Moss is also delighted to have his brother Jake on the team for the 2016 season.
"Having Jake as a team mate has been a big help behind the scenes. It's awesome that we are racing in separate classes, because it means we can just focus on helping each other improve," he said.
"Jake has actually been in New South Wales with me training since round one, and we have both been working really hard together ahead of round two at Appin. 
"I think we're both just stoked that we don't have to race each other, and at the same time we are both going for championships this year, so it's cool for our family to have a Moss in MX1 and MX2, especially now that we have a home round this weekend."
The second round of the 2016 Motul MX Nationals will be held at Appin, New South Wales on Sunday April 17, 2016.