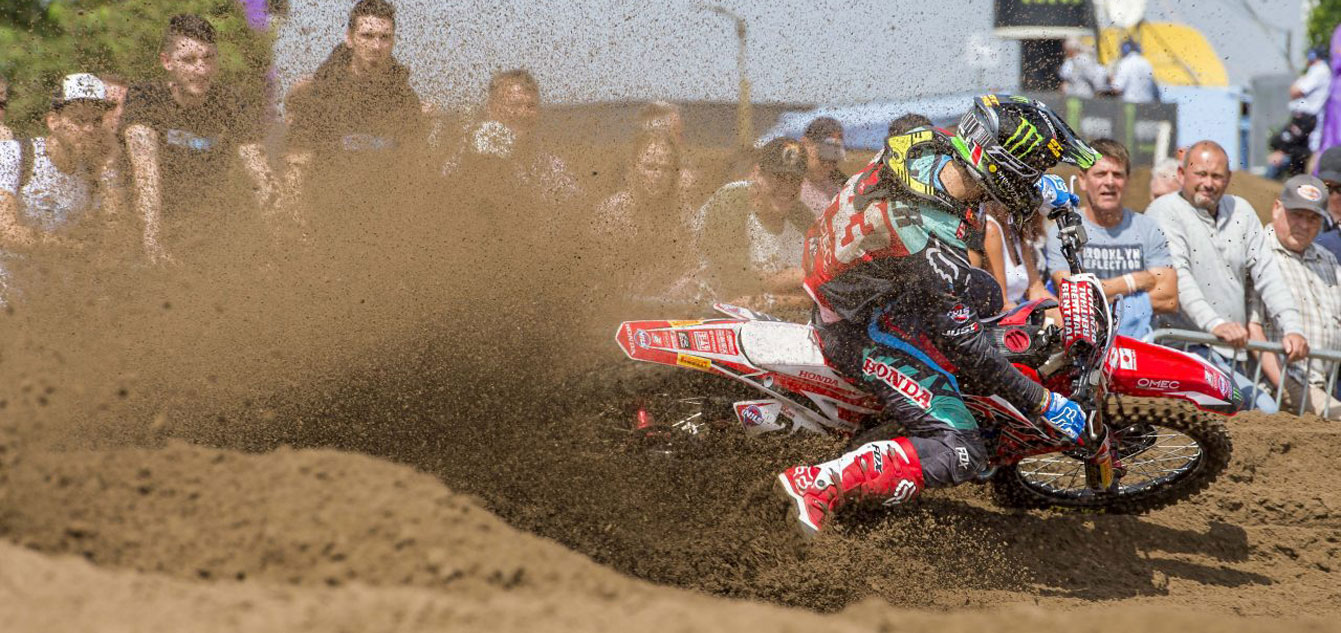 The Honda MXGP star will head to Las Vegas in mid October.
By Hayden Gregory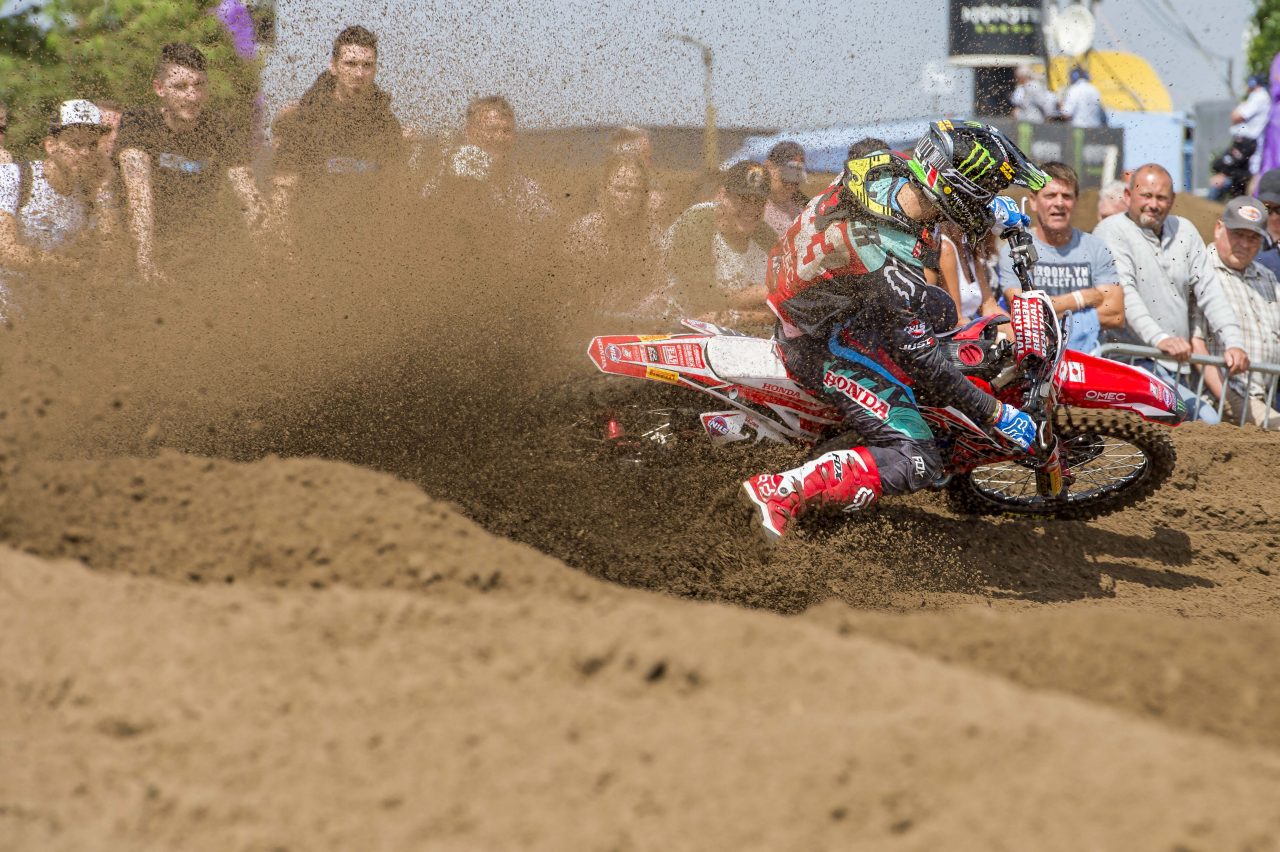 Current MXGP leader, Gajser, is looking forward to riding in front of American fans and testing his skills on the supercross scene.
"It's been one of my dreams since I was a kid to race in America, and I really can't wait for the Monster Energy Cup," Gajser shared. "We talked with Honda and the team about the chance of doing it and we all came to an agreement, so now I can say with excitement I'm racing the Monster Energy Cup!
"All the time when I post pictures on Instagram and Facebook I get so many comments about coming to the US and coming to race in America, it's crazy! It's really great to see that so many people want to see me race over there, and that I have so many fans and such support in the US, and I'm really looking forward to meeting the fans there too.
Gajser believes guys before him like Ryan Villopoto and Chad Reed have opened the door for American fans to appreciate top line GP riders.
"It's good that the American fans are looking more at MXGP and starting to follow the GPs much more now. I think they started already with Villopoto when he came here last year, and also when Chad Reed came, then they continued following because they saw that we are really fast.
In regards to expectations, Gajser has no idea what to expect especially given he has never raced within a stadium before.
"I train a lot on my supercross track, but I have never raced or even been a spectator at a supercross race inside a stadium before so it will all be totally new for me. I don't know what to expect, but I know it will be huge! Of course I've been in the US for the GP when I won the MX2 title last year, but I think the show will be just crazy, like I've never seen before.
"I don't feel any pressure at all, I just can't wait to go there. I feel like a kid at Christmas! I go with no results expectation, just to have fun and soak up the whole experience. All the team and I are really excited about it and looking forward to it so much!" he finished.
The Monster Energy Cup will take place in Las Vegas on October 15.