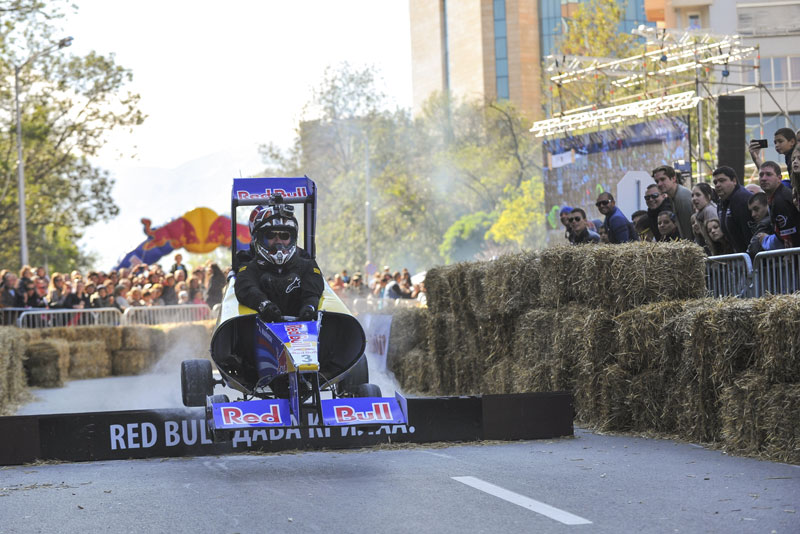 Robbie Maddison has signed on as guest judge for this year's Red Bull Billy Cart Race to be held at Centennial Parklands, Sydney.
By Hayden Gregory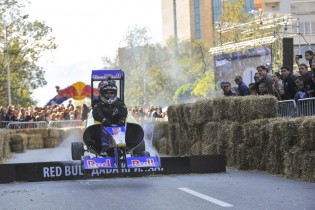 On the 15th of November teams will gather in Sydney for an epic billy cart race hosted by Red Bull. Chosen teams have created their own carts and will be looking to impress not only with speed but also design. Some examples of the carts competing include the Sydney Harbour Bridge, opera house, meat pie and chiko roll.
At the conclusion of the event only three teams will walk away with their share of the $35000 prize pool. The three winners will include the winner of the race, the most creative design and the best sportsmanship.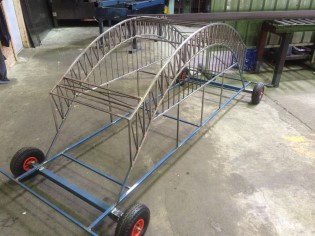 This will be a job for Robbie Maddison as he assesses creativity, personality and razzle-dazzle.
Following thousands of applicants, 60 lucky teams were chosen to partake in the event which should draw a huge crowd. Competitors range in skills and driving experience providing for mass entertainment. Formula 3000 driver Matt Grogan will be competing as will motorsport commentator Greg Rust.
All the action of the Red Bull Billy Cart Race will begin at 11am, November 15th, Centennial Parklands.