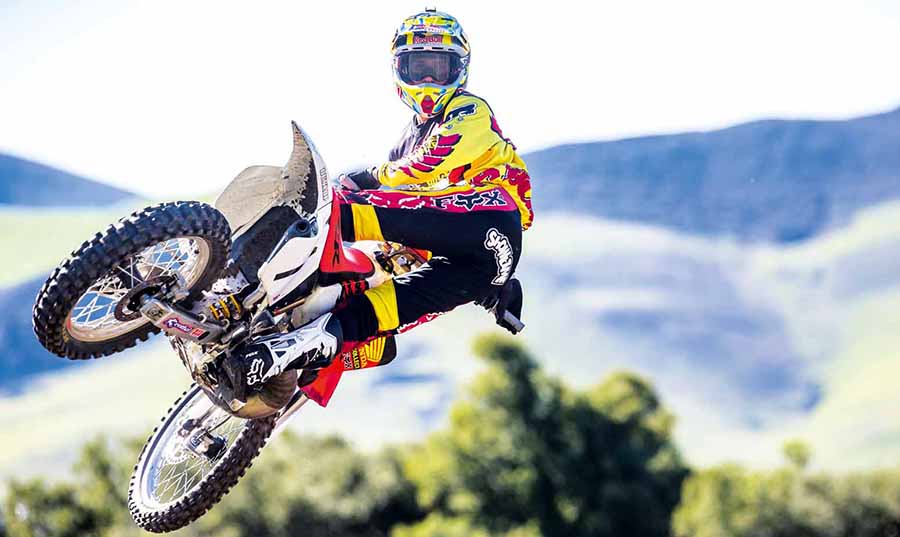 STORY MATT BERNARD PHOTOGRAPHY GARTH MILAN/RED BULL MEDIA HOUSE
Jeremy McGrath's 1996 Honda CR250 is one of the most iconic motocross bikes on the face of this Earth. In 1996, MC was the epitome of cool in the moto world, supported by the such top brands as Fox and Oakley — and No Fear before they were a gear company. The Honda, Fox and MC combo was what most people wanted to be.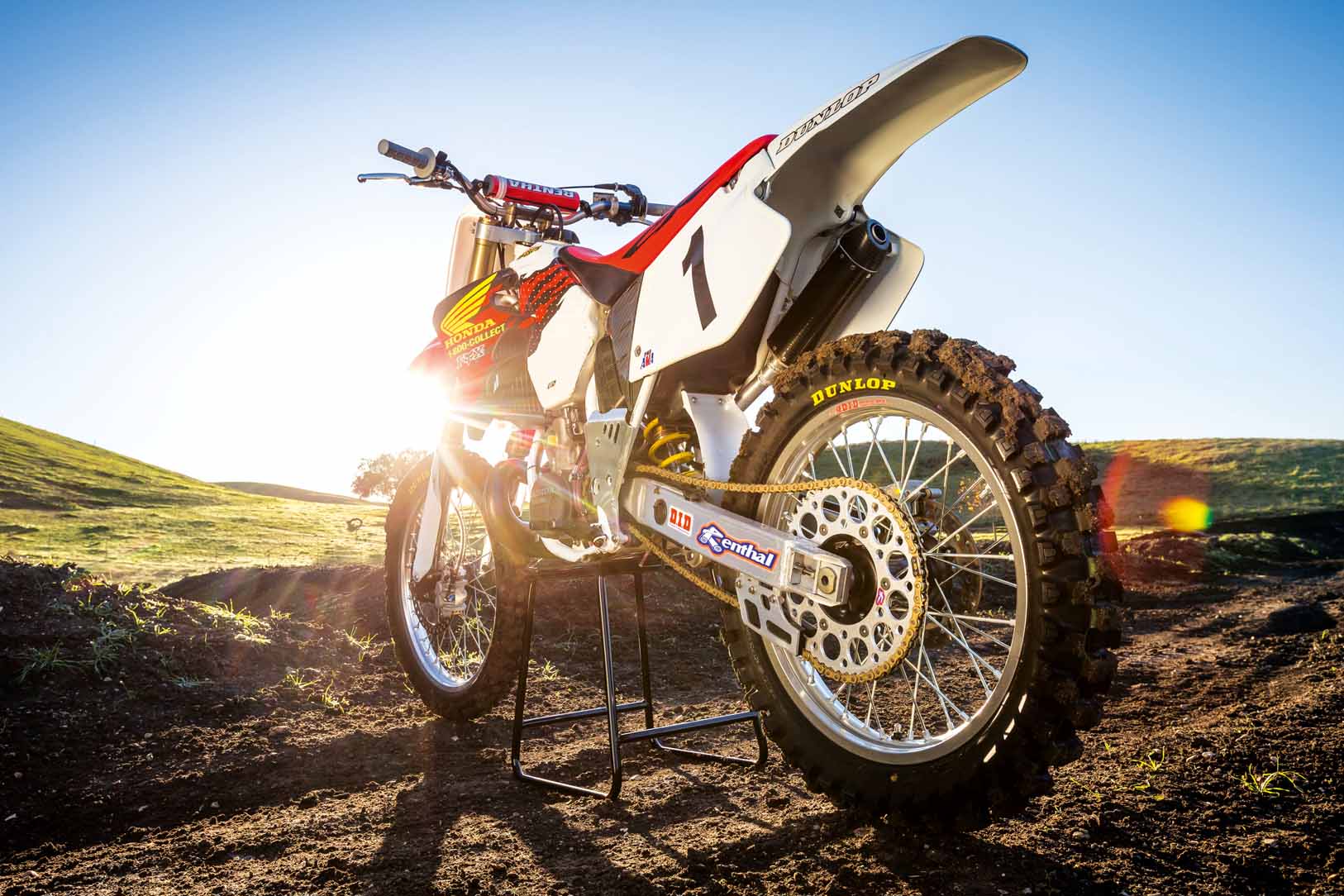 Since Jeremy left Honda and ended his fulltime racing career, the edgy, in-your-face style has been lacking at Honda, despite the dominant years of Ricky Carmichael and the effortless style of Kevin Windham, among other big names.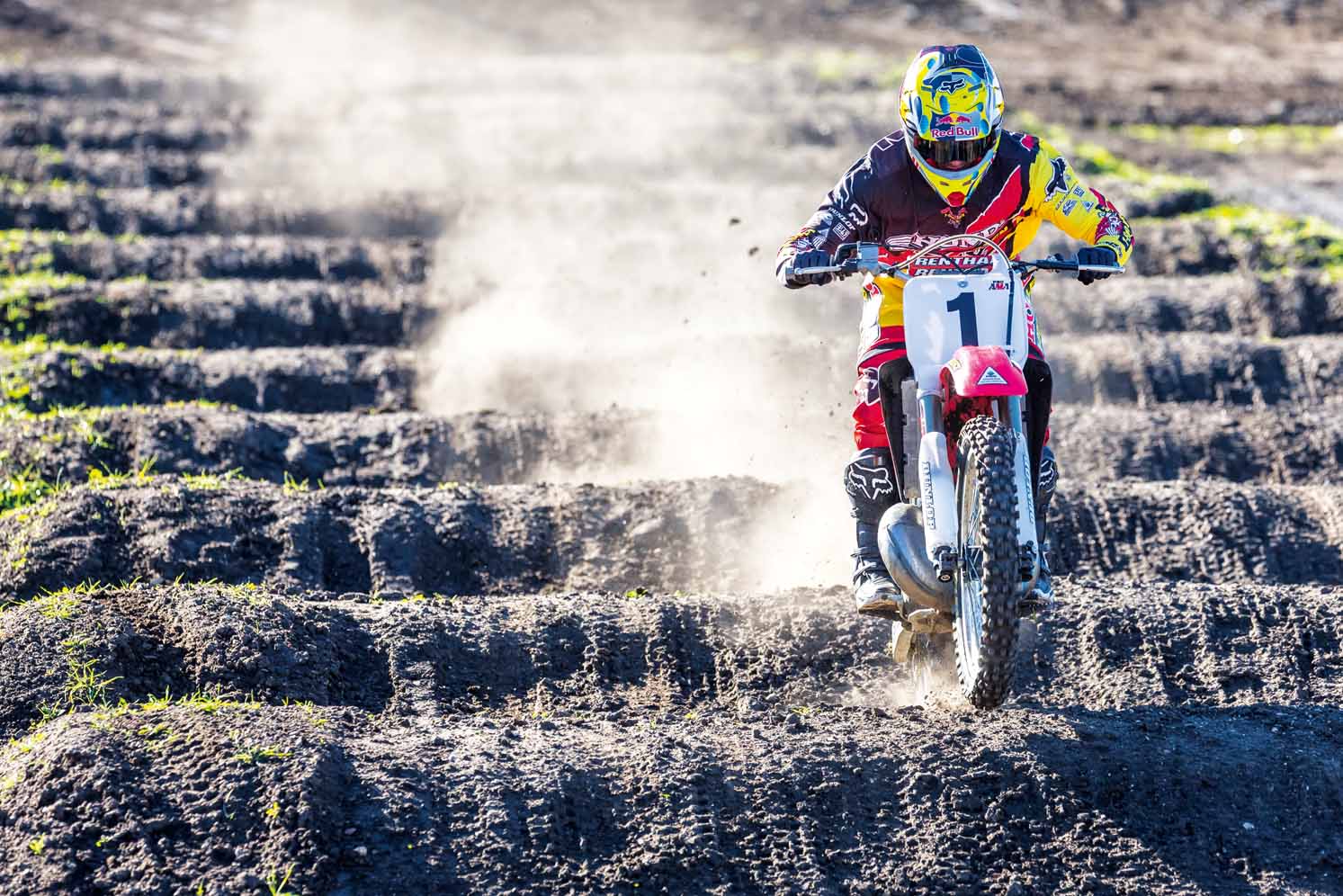 KING KEN
Fast forward to 2017. Flamboyant German Ken Roczen signed with HRC Honda and all bets were on the number 94 and the mostly underrated Cole Seely. Instantly, Honda is in the headlines — Ken's fairly brutal honesty on social media and his vivacious personality have media and fans talking.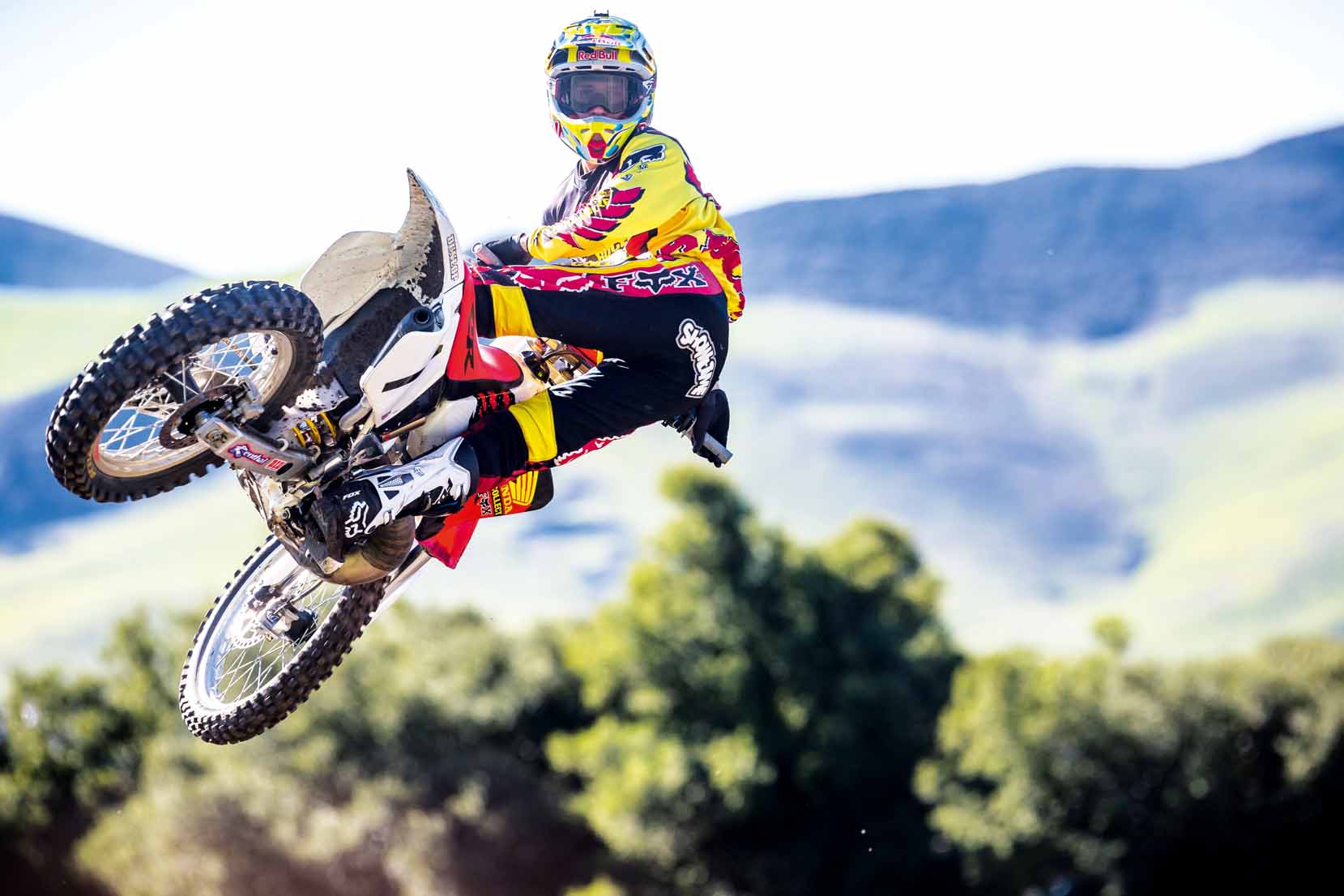 Love him or hate him, Roczen arriving at press conferences in sports cars and a suit or openly calling people out online has put him and Honda in the forefront of fans' and the industry's minds. It seems as if Honda are supportive, if not focused on, winding back the clock in a way to bring back the brand's iconic status when aligned with Jeremy McGrath.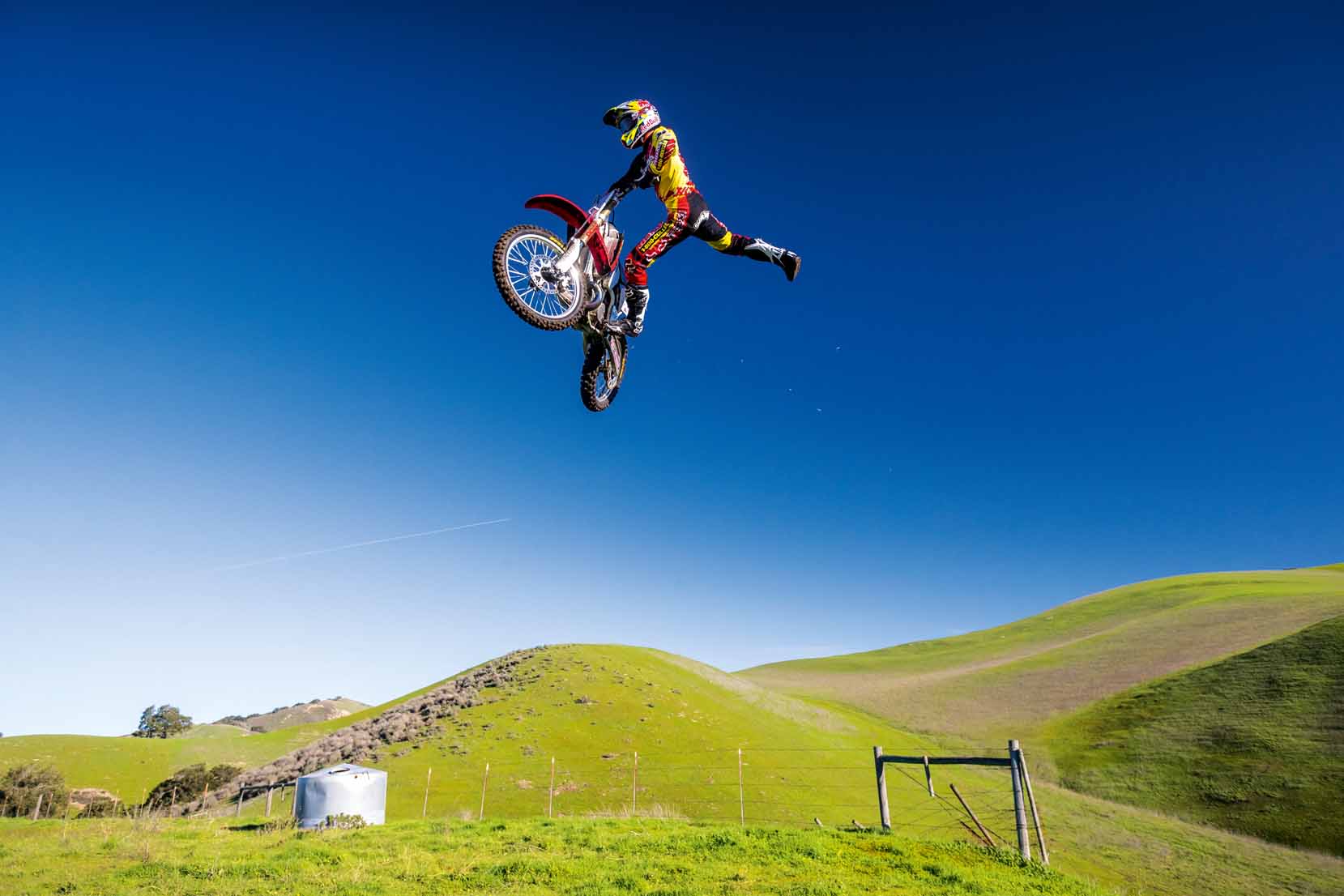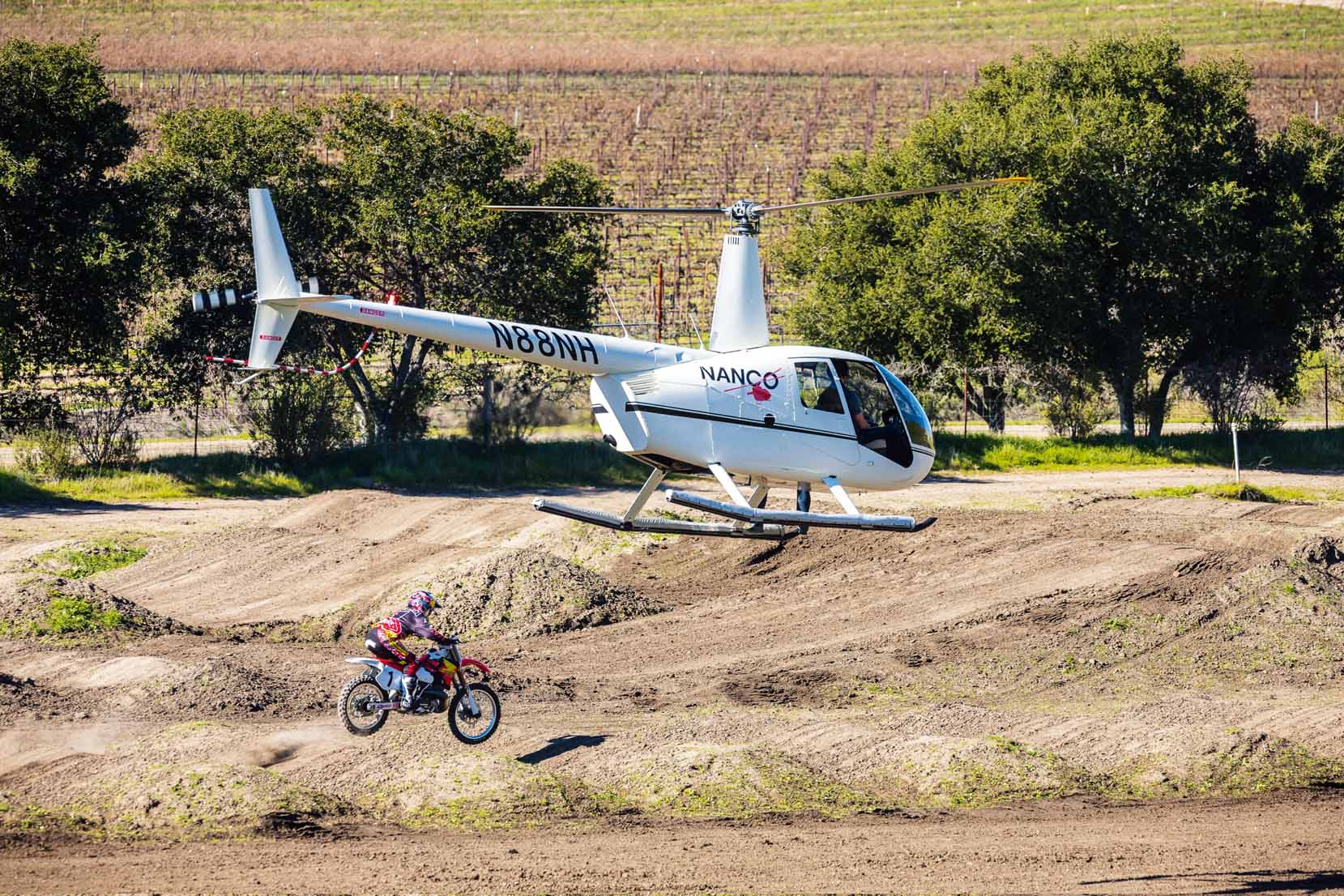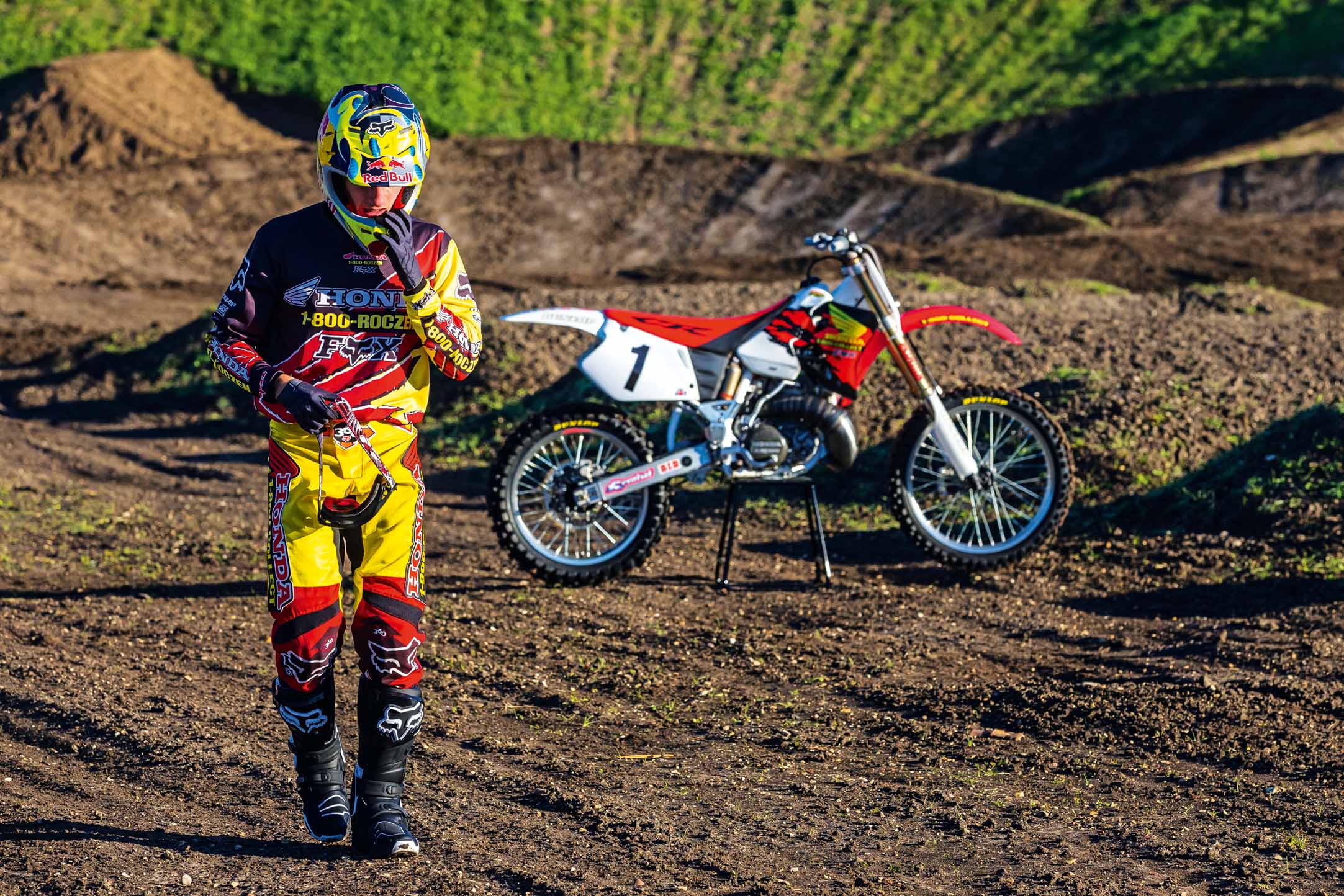 TERRAFIRMA
Terrafirma 2 is one of the greatest motocross movies ever produced and the remake of McGrath's remarkable chapter of the movie Terrafirma 94 by energy drink giant Red Bull is something not to be missed. Ken Roczen riding McGrath's 1996 CR250, dressed in the same outfit as MC around a full-blown supercross track, all while recreating memorable angles and style from the original movie. This is one for the ages.