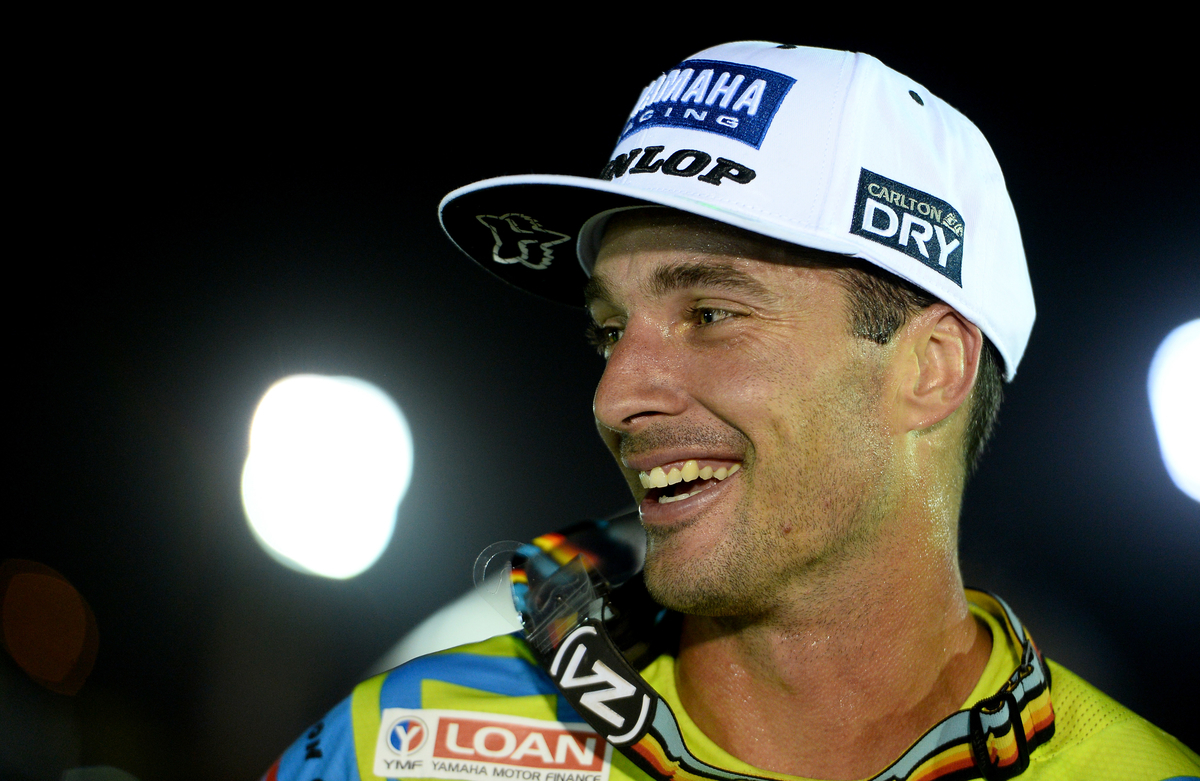 The Comeback King
ASX Press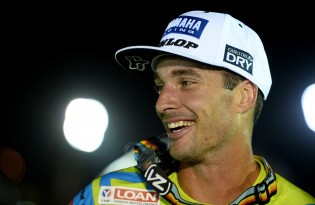 "I stopped racing because I had lost the passion for it and was just burnt out, the fun wasn't there anymore."
Three years ago, Australian pro motocross and supercross racer Dan Reardon, at just 26 years of age, was quite simply over and done with racing dirt bikes. But late last year, after two full seasons where he never even swung a leg over a race bike, the 'itch' started to surface again.
A casual invite to 'come ride a local dirt track event' near his home on the Queensland Gold Coast was all it took to get the four-time Australian Supercross and Motocross champion and former American Geico Honda team member pondering a comeback.
And wow, what a comeback it has been.
ASX: Let's start by turning the time machine back exactly 12 months: what was going on in your life a year ago, and were dirt bikes even a part of it?
DR: Actually a year ago I was away working in the mines, putting cable in the ground! As for dirt bikes, well, I hadn't even ridden one for over two years.
ASX: So this year has been an amazing turnaround then, because dirt bikes have certainly become a massive part of your life again?
DR: It sure has, because life has gone full circle, definitely. But it's been a great year, awesome actually.
ASX: So how did the whole comeback to racing this year come about?
DR: I did a couple of local dirt track races here near home in Queensland and that got the bug going again. So I started to put the feelers out, but I struggled really badly to even get a bike, or even a race plan deal with a bike shop. Even when I walked into a local bike shop, they didn't want to help me with anything. I was nearly in a position where I had to contemplate buying a bike … but luckily I have a very longtime friend – my mechanic, Brad – who stepped up and helped put this deal together with CDR Yamaha. Fortunately Craig Dack had the reaction to the concept that maybe this could work and that it could be a good idea. As it's turned out, it's been a great idea and it's turned out really well.
ASX: It appeared to be quite late when the deal was sealed: what was it, two months into this year?
DR: It was exactly four weeks prior to the opening round of the MX Nationals at the end of March.
ASX: How much riding had you done prior to agreeing the deal? 
DR: I had only been on the bike for three weeks prior.
ASX: So you were straight back into it, right into the MX Nationals, right back into the deep end?
DR: That's right, but it's been good, although we had some ups and downs through the course of the motocross championship. I managed to take a round win and had some podiums along the way to finish the championship sixth overall. But we actually struck some technical issues and had some bad luck here and there, which never helps your overall championship ambitions. But all in all the comeback in motocross was strong enough to show people that I was serious about going racing again and that I want to continue to keep racing.
ASX: After a solid motocross season, what were your goals and expectations coming into the Australian Supercross Championship?
DR: At this level, everyone wants to win a Championship, and that's the mindset I had. Before round one at Bathurst there were a lot of unknowns, as I hadn't even raced a Supercross for three years. But I had the feeling that I knew what I had to do.
ASX: Were you feeling more confident about racing Supercross than motocross?
DR: We went to the first round of Supercross feeling confident but at the same time feeling quite unsure. Once we got to that first round we realised where our weaknesses were and since then that's what I've been working on, and it's paying off. Mostly it was a timing thing with the riding, which is critical in Supercross, and then doing the right preparation and now we are onto that and every day we are just getting better and getting faster and we keep learning as we go.
ASX: Exactly what aspects of your preparation have you been refining?
DR: It's not anything that I haven't done in the past. Just my speed and my confidence have been the big things, especially to jump some of the bigger sections. That comes with being able to trust my equipment and by building the tracks that I practice on similar to the tracks that we are racing on. Then setting up the bike from there. Round one turned out to be a little bit muddy and we went there with a set-up that we knew was strong, but we came out of round one knowing which direction we needed to go in. From there we have been able to tailor the bike for the rest of the series and it is just working so well.
ASX: Thus far the battles between yourself and defending Supercross champion Matt Moss have been enthralling. You recently described the battles with Mossy as 'aggressive but clean racing,' which sums it up perfectly, and the crowds have been loving it.
DR: There's been a lot of hype about the rivalry between Matt and I and the aggression and all that, but the thing with Supercross is, it would be so easy to put someone on the ground. I could so easily put Matt on the ground …
ASX: And vice-versa: he could do the same to you?
DR: Yeah, it would be easy. But I want to win this Championship by being the better person and the better racer. Unless I am put into a corner, I will continue to ride the same way I have that has got me this far in the Championship.
ASX: You looked absolutely stoked and so excited to take your first win of the Supercross Championship at round two at Jimboomba last month, how good did it feel?
DR: The Jimboomba race was so good for so many reasons. Obviously to get the win, it was special for sure. But the biggest thing that stood out to me were the fans and all the people who came out to watch and had been fans of mine before, and were just so happy to see me back racing again. They were as happy as I am to be back in the sport, and there were so many of them, which was just awesome. And that was actually quite humbling, and made me feel I have made the right decision.
ASX: You did it again at round three in Adelaide and took another mighty win; now we're on the eve of round four of the Championship back at Jimboomba again: what's the plan for this weekend?
DR: I'm really looking forward to this weekend and a whole new track design, which will be really cool. But the dirt won't change, so we know what the dirt will be like and the impact that will have on bike set-up. My style is well suited to a track were the dirt is hard pack and that's good for me. We have a practise track that has similar dirt, so I utilise that a lot. I'm excited to see the new track lay-out and hopefully there are some big whoops and big combos, because for guys like myself who have spent some time racing in America, the tracks are technical over there, which is what we want the tracks like here, because that is where we can really shine.
ASX: Then the Championship moves on to the AUS-X Open event in Sydney the very next weekend, where Chad Reed and James Stewart enter into the mix. That will be a huge weekend.
DR: Absolutely. I think the Sydney event will be awesome, for so many reasons. There will be such a big hype around the AUS-X Open with Chad and James coming out from the States, and I hope and really believe the Sydney event will really add some spice to our sport and its profile as a whole, so the sport grabs even more traction and continues to grow even further.
ASX: And moving to an indoor track will add another dimension to the Championship.
DR: From a rider's point of view, we like the bigger tracks, for sure, but from a spectator's point of view, the indoor event is brilliant. I'm happy to race indoors, I've had a lot of success on the indoor tracks in years gone by, so I am not a stranger to it, so I am excited. Plus it's great that the last three rounds of the Championship all run back-to-back on consecutive weekends, so we can totally focus on the job and getting a Championship won.
ASX: Will the presence of Reed and Stewart change your mindset for the Sydney round and how you approach that particular round of the Championship?
DR: It's been a little hit and miss with James, and I really hope he does come, because he is going to be a super-strong competitor. Australian fans are so passionate and I really hope James does come as he will be such a huge part of the AUS-X Open. As riders we can all learn from a guy like James, while for the fans, it just gives them their money's worth. As for me and my preparation, nothing really changes for me. I'm not one to play the Championship card and I won't drop it back a gear to play it safe or anything like that. I'm a racer and I like to win races and I want to put my best foot forward in that round. Sure, the competition will be tough at that round, but we're in a good position to be competitive, for sure. So nothing changes for me: it's just another day and another round of the Championship.
ASX: What would winning the 2015 Australian Supercross Championship presented by Penrite Oils and taking the trophy at the final round at Knights Stadium in Melbourne mean to you?
DR: Honestly, it would be amazing! But I'm trying not to get too far ahead of myself; I just want to keep working on all the small things that go into winning a Championship. But, for sure, to win it would be amazing. I copped a little flack for coming back to racing this year, which has passed now, so to win the Championship would be so satisfying. For myself and the people involved and those who know how hard it has been and the struggle it has been to come back racing at this level, they know what goes into it and what I have sacrificed to come back. It would be amazing. Already this year the Championship has been amazing for me, but to carry on and actually win it, that would be right over the top.
ASX: So where does all this leave you for 2016? Have you got goals to get back to America to race there again or are you working on racing in Australia next year?
DR: Right now, it's that time of the year called silly season, when there's lots of fake promises and lots of talk, which is all part of the sport. This is what it is and I've been involved in exactly this process over so many years. It's actually been a strange year to come back to the sport at this level, what with Suzuki now announcing it is folding it's race team and Honda totally changing their direction for next year, which means there will be more riders than team rides for next year here in Australia. It is tough right now. My time is not limited, but I am 29 and my body may only take four or five more years. If I get the opportunity, of course I will want to put my best foot forward, no matter where that opportunity is, be it the USA or here in Australia. I would be happy to keep racing here in Australia and I am trying to make that happen.