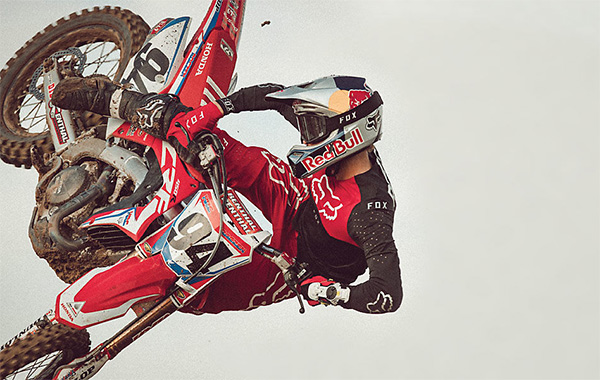 Fox Racing has announced a change of distribution plans in Australia – releasing the below Press Release.
Today Monza Imports Australia and Fox Racing Inc are announcing a strategic decision as to the future distribution plans for Fox Racing in Australia.
After careful consideration of the global Fox business requirements, a decision has been made by the directors of Monza Imports Australia in consultation with Fox Racing Inc to establish "Fox Racing Australia Pty Ltd" to manage the Fox and Shift brands in all areas of sales, marketing and distribution across all categories – MX, MTB and Lifestyle – to the Australian market.
This change in distribution strategy will become effective on the 1st of November 2019. Monza Imports Australia will continue as the official Fox distributor up and until this date.
The direct Fox team consisting of Scott Runciman, James Wintle, James McAndrew, Jemelle Wade, Adrian Favaro and Victoria Paine will all transition their employment across to Fox Racing Australia Pty Ltd.
To ensure a seamless transition to Fox Racing Australia Pty Ltd, we are well underway with resourcing additional staffing appointments in all areas of sales, marketing, customer service, finance, accounts, logistics and warehouse which will be finalised over the coming weeks.
All existing Fox sponsorship, marketing arrangements, ambassador and rider programs together with all dealer support initiatives will continue as normal through this transition phase and beyond.
We genuinely appreciate the business relationships that have been built over the past 27 years and are proud of the efforts of the entire team at Monza Imports Australia for the fantastic job they have done over this time in growing and managing the Fox brand to be the number 1 category leader in MX and MTB apparel, safety and protection gear.
This change in strategy will enable us to continue our ongoing investment in additional resources, in people, dealer support, retail concept fixtures, and IT capabilities to drive the ongoing success of the Fox brand in Australia and to meet the expected product innovation in MX, MTB and lifestyle products over the coming years.
Fox Racing Australia thanks you for your continued support of the Fox Racing Brand in Australia and we look forward to continuing our relationship with you.