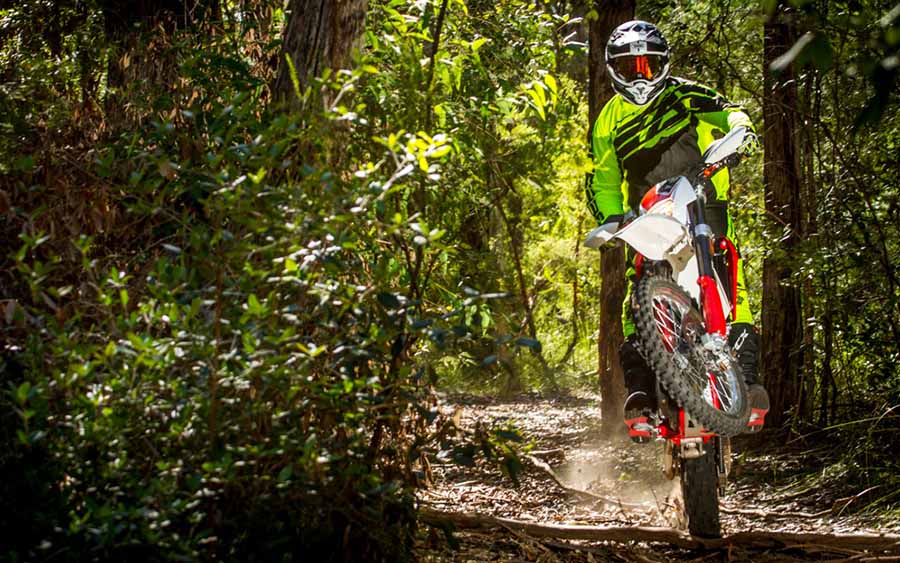 STORY MATT BERNARD PHOTOGRAPHY SHANE BOOTH
What you see here is essentially a 2010 Husqvarna TE510. Speedy Working Motors, SWM, kicked into life in the early 1970's, building lightweight competitive enduro bikes for racing until 1984 when production was ceased. In 2014, Pierer Industry AG purchased Husqvarna in other words, KTM. This left the Husqvarna factory in Lombardia, Italy empty. A former Husqvarna engineer, Ampelio Macchi purchased the Husqvarna designs and secured the old Husqvarna factory thanks to investment from Chinese powerhouse, the Shinery Group. In turn he secured many ex-staff and the old SWM brand.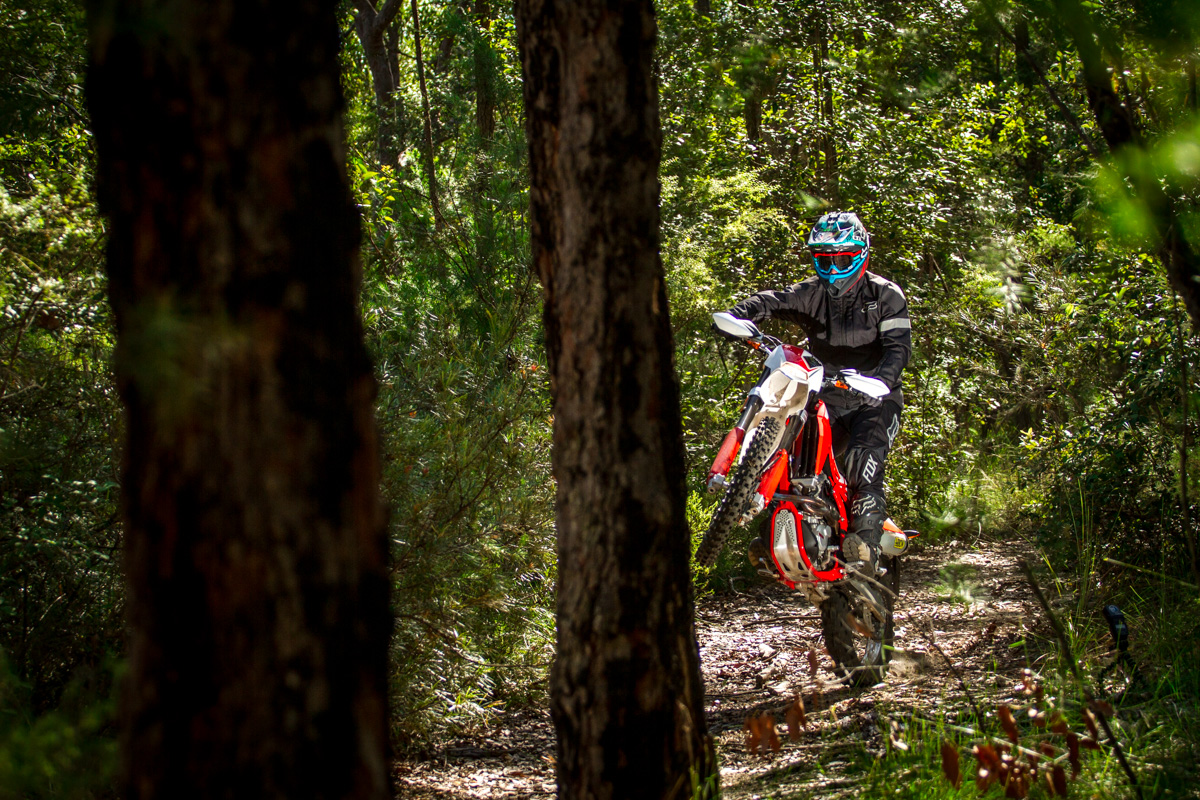 The SWM RS500R has been updated from the old Husky. You'll find new plastics and seat, a Mikuni D42 throttle body and a GET ignition, which is produced by Athena. You're treated to KYB forks, Brembo brakes, hydraulic clutch, electric start and oversized tapered handlebars. From standard, the RS 300R and RS 500R are both fitted with a single-sided Arrow exhaust, replacing the dual exhausts and saving 4.2kgs. There is plenty to smile about when you look at the SWM RS 500R.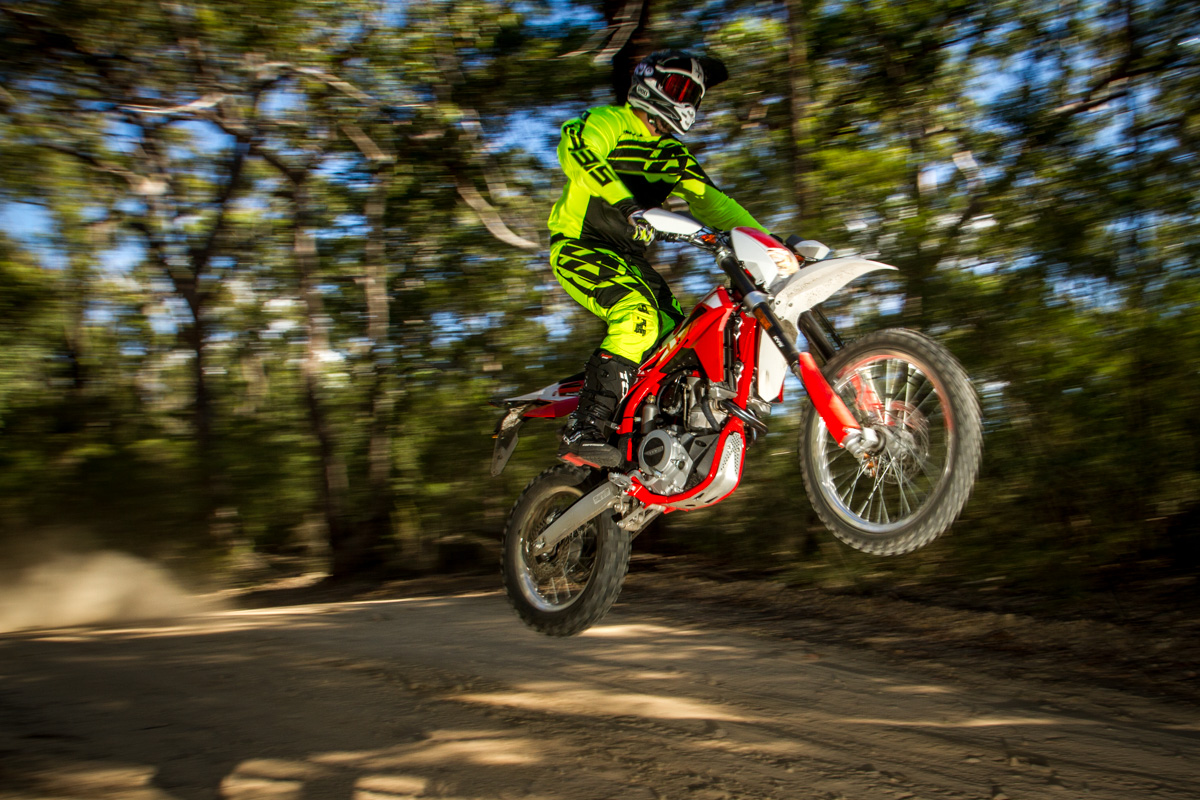 Wide-open spaces are where the RS500R is most at home. The engine is strong and easy to ride, lots of torque. The engine has a slightly old-school nature to it, which is a good thing. It's a broad meaty power curve, it gets moving in wife open spaces. When the going get's super-tight and technical, the bike is a little harder to ride – you'll still have lots of fun in single trail, just steer clear of
any Erzberg-like terrain!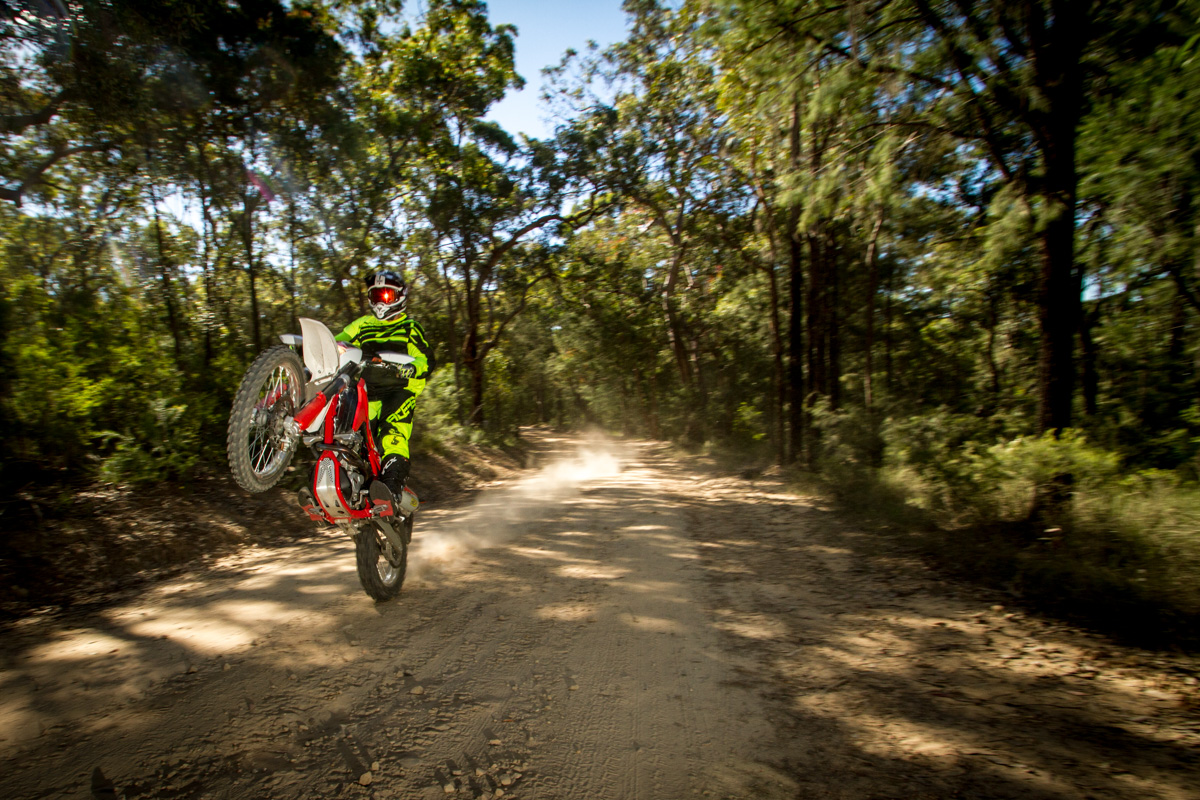 The SWM RS500R is a good bike for the money. If you ride it in the conditions it's designed for, you'll be rewarded. It's a bike littered with quality parts and a good track record from the 2010 Husqvarna TE510.  The engine is nice and punchy, we had a few issues getting the idle right, so spend some time with that, the suspension is well settled and it looks pretty cool too. At $8,990 + ORC, this bike is very good value and well worth the consideration when you are looking at your new trail bike, or even looking at a second-hand bike with a $9k budget.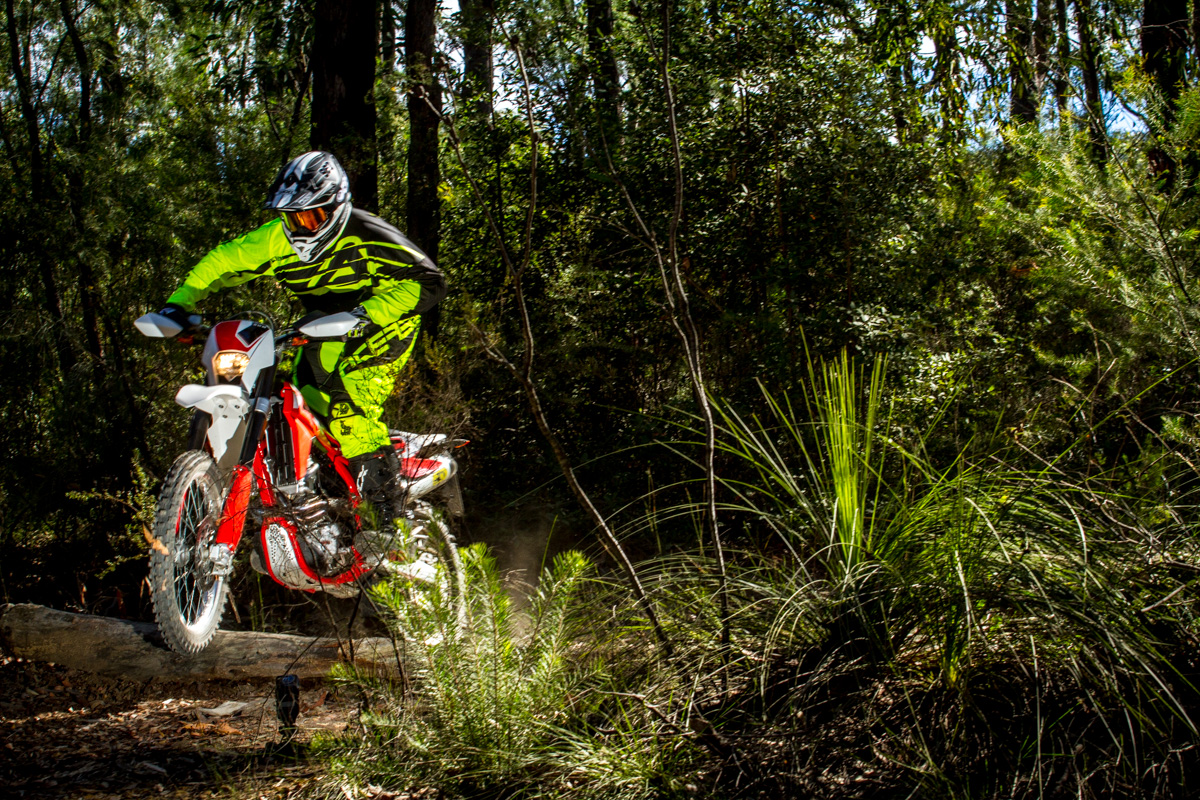 For the full test on the SWM RS500R check out issue #216 of Dirt Action Magazine.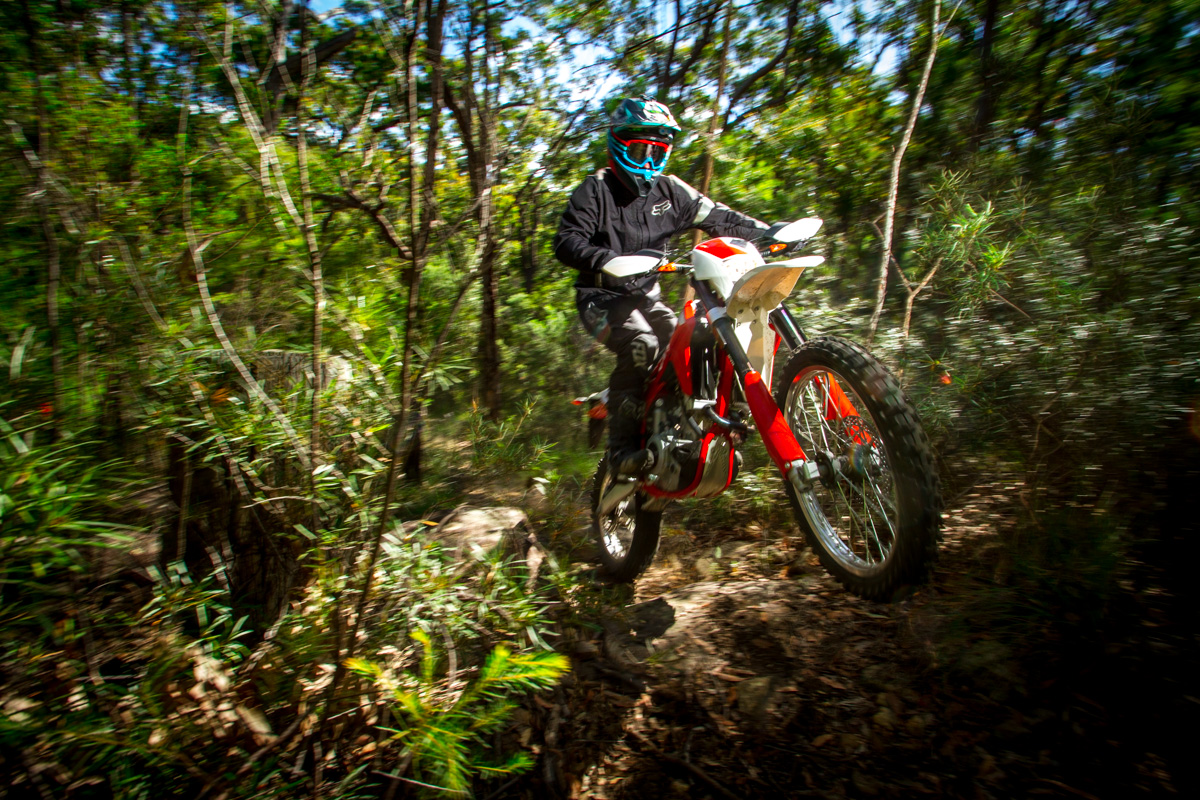 SPECIFICATIONS
Engine
Liquid-cooled DOHC 4-valve single cylinder four-stroke
Capacity
501cc
Bore & Stroke
97 x 67.8mm
Transmission
6-Speed
Clutch
Wet multi-plate with hydraulic control
Ignition
GET
Fuel System
Mikuni D42 EFI
Start
Electric
Front Suspension
50mm USD Kayaba fork
Rear Suspension
Kayaba shock
Front Wheel
21-inch with 260mm brake disc
Rear Wheel
18-inch with 240mm brake disc
Seat Height
963mm
Wheel Base
1495mm
Ground Clearance
250mm
Fuel Capacity
7.2-litres
Weight
107.4kg