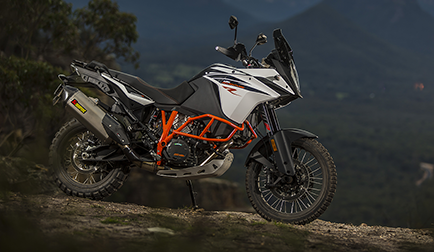 The KTM 1090 Adventure R is a go and the adventure market is truly heading offroad
Story Damien Ashenhurst| Photography iKapture
There is a change happening in the adventure market that signals an evolution taking place. Manufacturers are offering more complete dirt packages as opposed to re-purposed road bikes. KTM has, to be fair, always done this and the Africa Twin signalled a reinvigorated entry of the Japanese while Yamaha persist with two decent Ténérés that are due for major overhauls (shouldn't be too far off). BMW recently released the Rallye X which was a huge acknowledgement from the biggest player that the offroad crowd needed a dedicated dirt machine. Duck back a few years and there were few adventure bikes on the market that you could ride like an Africa Twin through the bush. The exception was of course the KTM 1190 Adventure R which is a bike we were super impressed with.
Now, before I go any further I'll add here that I believe that any bike you have an adventure on is an adventure bike. Be it a CT110 or a Ducati Multistrada 1200 Enduro or a 450EXC-F. If you're on an adventure ride then you're on an adventure bike – doesn't matter what the stickers say.
But there can be no doubt that I'd rather cross a continent on a 1090 Adventure R than a postie bike. It's built with that purpose in mind and it is eminently more suited to not only making the job easier but more enjoyable and safer. Anyway if I decided to ride across Australia on a CT110 my arse would detach itself and walk off.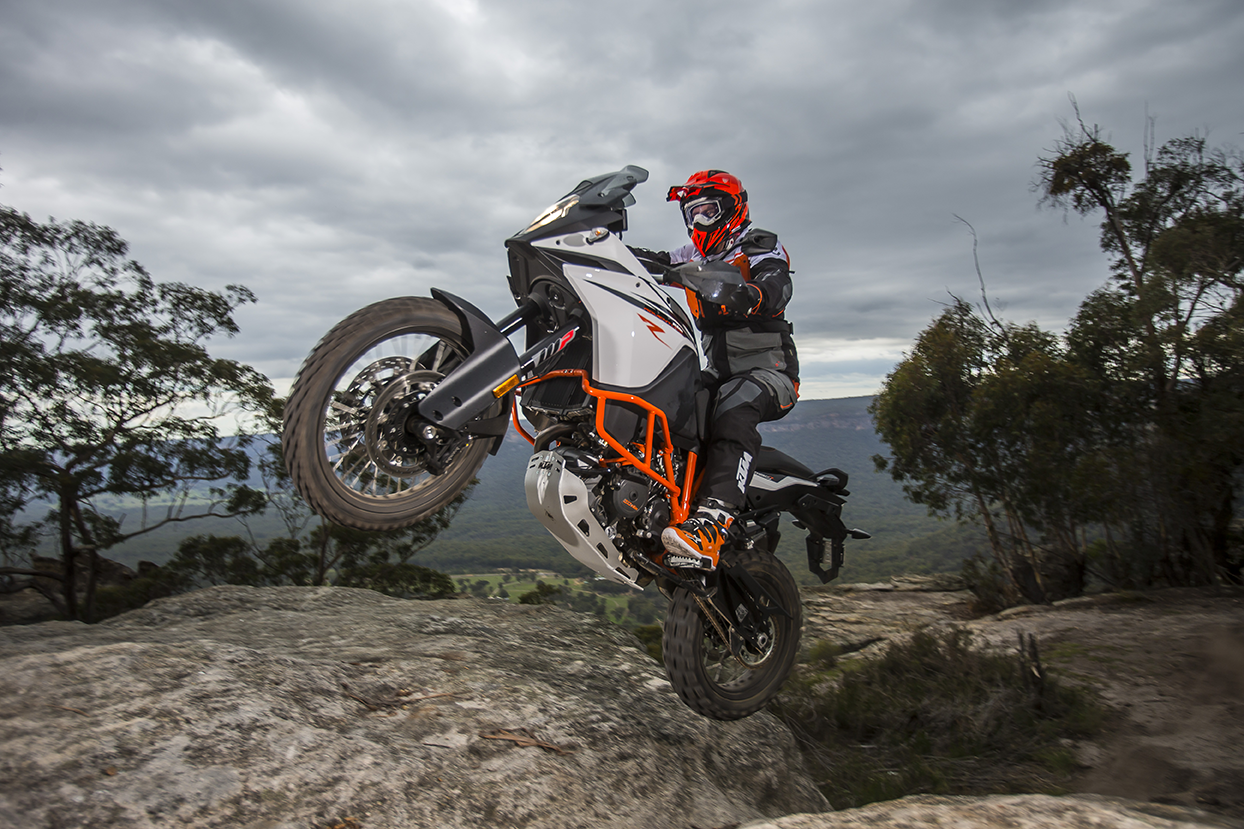 JAPANESE BALL PUNCH
KTM Australia hosted us as part of the Asia Pacific launch of the 1090 and 1290 Adventure R in one of the most spectacular locations in the Blue Mountains, just west of Sydney. I must say I felt a little out of place in the opulent surroundings of the famous Lilianfels Resort and Spa. I couldn't even let the valet parking guy take my shitbox ute because a man parks his own ute right? Anyway I was grateful for the amazing location and accommodation and made sure I wiped my feet.
We attended good tech briefing where we were brought up to speed on some of the new tech and design behind the two bikes and learnt that things are going pretty damn well for KTM right now. Last business year was a record for the company and in fact it was the sixth record year in a row with a turnover of 1.1 billion Euro and global sales in excess of 200,000 units.
Australia we were told is important for two reasons. We are the third biggest region for KTM globally and they love the way we use their product. In other words we give it heaps and that's what they're made for and the Kato guys genuinely love that.
With 3400 employees around the world and 140 million Euros already dedicated to development (the R&D department itself has been doubled) alone in 2017, KTM is taking strides where others are long stagnant and putting back into the product. I often wonder if anyone in Japan thinks back to when they declared the two-stroke a product with no future and punches themselves in the balls watching orange dingers sell like crazy. I should probably think less about Japanese balls though.
KTM entered the adventure market with the 950 Adventure in 2003 and the philosophy behind that legendary machine carries through to the fourth generation of bikes we now have before us. They are dirt ready. They aren't road bikes.
I'm going to cover my thoughts on the 1090 Adventure R in this feature and come back around to the 1290 in the next issue as there is so much cover with both bikes.
FEED ME DIRT
The launch ride was a quality route that covered just over 300 kilometres and while the weather introduced hail to the equation the day before (I was standing in it), the moto gods smiled upon the group as we left the hotel and headed out on our now guaranteed dust-free ride and spirits were high. It goes without saying the scenery was epic but we'll stick to the bike because I started on the 1090 and immediately got the shits we had to be on the road for a few minutes and drooled in my Shoei thinking about the dirt. The 1090 felt comfortable right away. It felt like a Kato and it's no surprise that KTM believe the average buyer will be someone coming off or complimenting the EXC-F in the garage. It didn't take us long to reach the offroad stretch but in that time I'd fiddled with the electronics and sussed out the menu system which is pretty much the same as the 1190 had. It's easy to use and in fact there isn't that much to do. The 1090 sits somewhere between the Africa Twin and the R 1200 GS in what it offers at the press of a button, which isn't a bad place to be. There are three ride modes including Sport, Street, Rain and Off-Road. You can then go into a sub-menu and switch ABS and traction control on or off. Although there is a ride-by-wire throttle there is no cruise control and bafflingly there are no heated handgrips but there are auto cancel blinkers. Parts of the ride registered at five degrees – I'll turn my own blinkers off, please give me heated grips.
Last business year was a record for the company and in fact it was the sixth record year in a row with a turnover of 1.1 billion Euro
The ergos felt similar to the 1190 from the seat to the pegs but thinner between the knees. The seat is ample and well-shaped for full days of riding. We had the larger KTM Rally footpegs fitted to our bikes and I'm a fan. I generally prefer bigger pegs and these are as big as they get.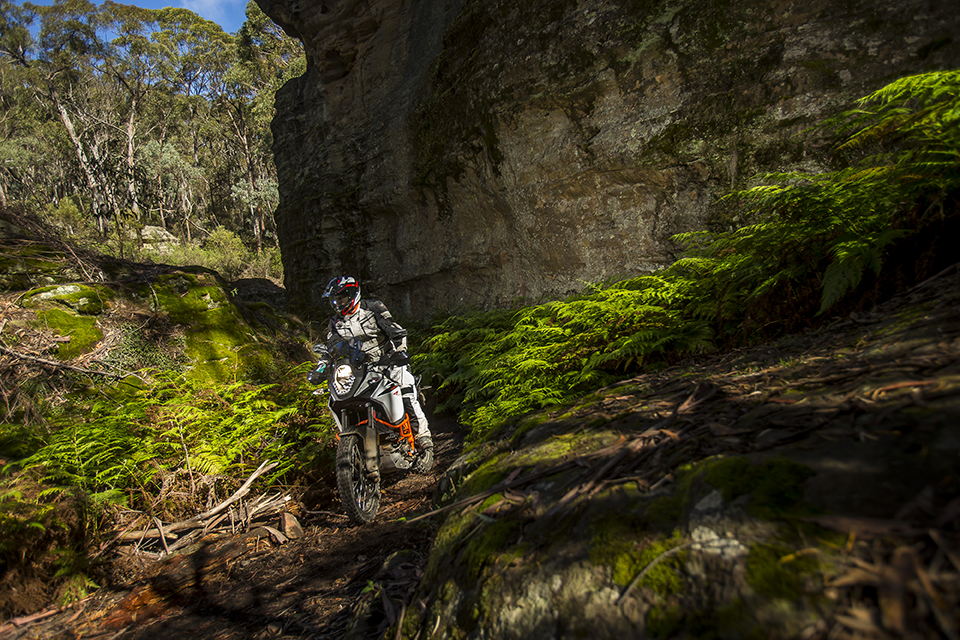 The 1090 immediately feels a fair bit lighter and smaller than the 1190. You aware straight away that the 1190's replacement is more nimble and easier to handle and even bush turns aren't out of the question. Just plant the foot and spin it around when needed – not a drama on the Africa Twin, not so easy on the 1190.
The engine produces 125HP in Sport mode which is less than the 1190's 150Hp, and 100Hp in Off-Road mode which was the same as the now discontinued 1190. So essentially you have 100Hp to play with on the dirt and that's all you'll need.
The delivery is ultra-smooth with very little vibration coming back to the rider which helps fight fatigue along with making the bike more pleasurable to ride on long days. The 110Nm of torque is a fair bit more than the Africa Twin offers and the Power Assisted Slipper Clutch helps make it an easy bike to control in low-throttle, tight or tricky sections. In fact I'd say the 1090 now sets the bar in those situations which means it's more adept at going further into the scrub and isn't let down at any point by the chassis or suspension which I'll get to in a minute.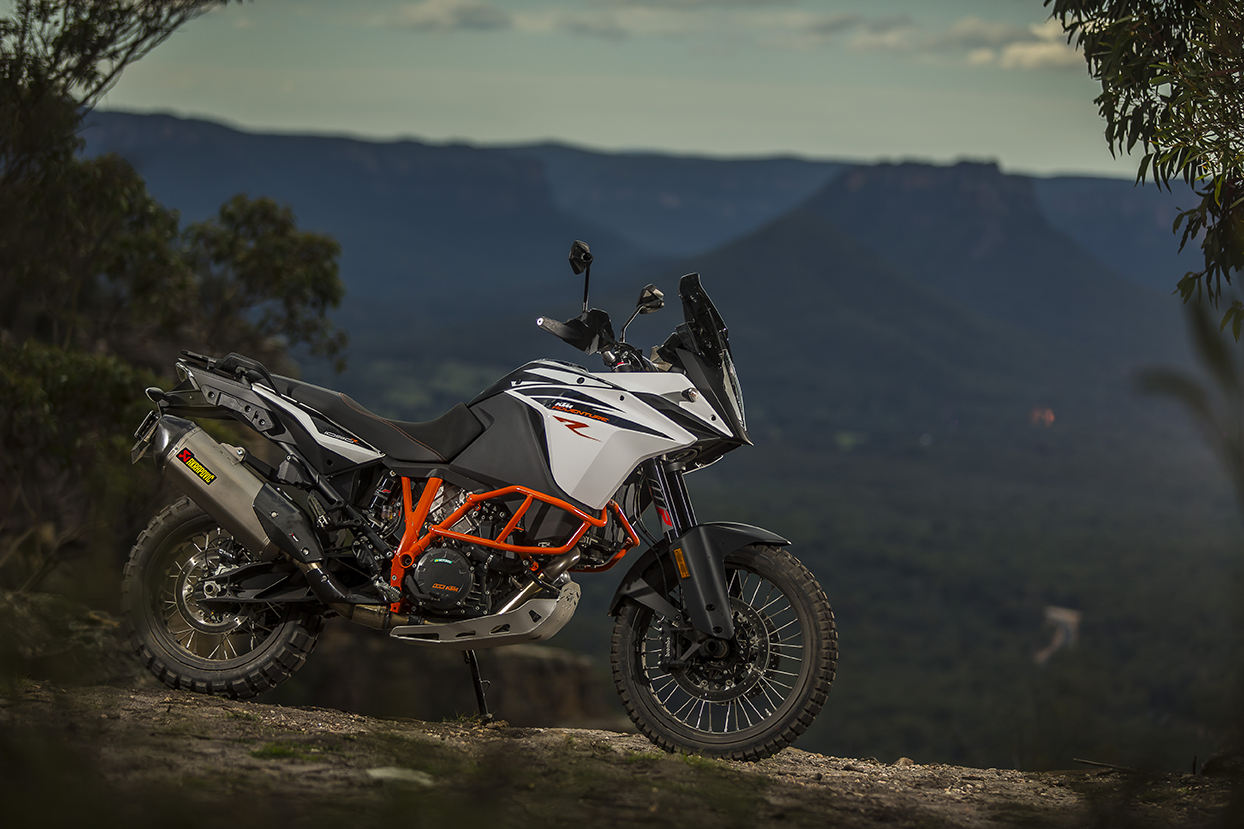 This is where gains are being made that make us excited about adventure riding. This is where previously on certain bikes you'd think twice or turn around because you either need a high level of skill or you risk damaging a big bike. The 1090 is a big bike capable of being ride small. Sure you can open it up and power-slide the week away but that's not unique. Handling a tricky, rutted trail at a decent pace and with little fear of a big moment or the dread of having to lift it back up after a fall is.
At a claimed 207 kilograms dry the 1090 is a pretty similar weight to the Africa Twin (about five kilograms less than the 1190), but carries an extra four litres of fuel and that's a clear advantage over what we consider to be one of the best adventure bikes on the market in the Honda.
I GET AROUND  
It may seem a stretch to call a 200-plus kilogram bike nimble but it's all relative and compared to the competition the 1090 is just that. This is where it shows the advancement from the 1190, which was a cracker of a bike but not even it was as easy or confidence inspiring to ride in the bush. The 1090 feels more stable and noticeably lighter. Thanks to the all-new suspension and chassis it handles everything better than the 1190 and with a dirtbike feel and none of that classic adventure wallow. You can genuinely attack sections and not far from the start of our ride we hit a super rough track that really didn't offer much respite from the holes and roots and rocks. Normally you'd spend a lot of energy avoiding each obstacle lest you bring about an almighty jolt though the bars or worst still stuff a rim. After a while I just started hitting things and then wheeling over others and while I didn't exactly go full EXC-F, the bike was just brilliant to ride and responded positively to getting busy. I could brake late, swerve or go straight through. Kiwi extreme enduro legend Chris Birch was on the ride and watching him was mesmerizing. He was riding like it was a Sunday trailride on a 300 two-stroke.
If you're on an adventure ride then you're on an adventure bike – doesn't matter what the stickers say
All-the-while we were on the dirt I didn't change a single electronic setting beyond turning ABS on and off to gauge the effectiveness. In the end I left it on. I just put it in Off-Road mode and left it at that. I slowed the compression and sped-up the rebound a little on the forks via the adjusters at the top of each fork leg (same as an EXC) but that was it. I don't need to mess around with the bike beyond this and I reckon this is a good compromise between the all-out electronic assault of say the BMW Adventure and Ducati Enduro and the bone dry offering of a base model Africa Twin. You get substantial control and information but it doesn't detract or distract.
IT'S WHAT WE DO
KTM has an epic bike on its hands with the 1090 Adventure R. The 1190 was a great bike and we loved it but this is better. This is the kind of bike you want when most of your ride in inhospitable, when it's dirt and rocks, when the weather could get nasty and when you still want to see what's over that next far-off hill. This is the kind of bike that makes you want to disappear for a while and we could ask nothing more. Except for cruise control and heated handgrips. That heated seat in the Powerparts catalogue looks mighty fine this time of year.
This is the bike for the dirt adventurer. Not the tourer or fire trail only riders – there are better bikes for that and the 1290 is one of the
This is the bike for the dirt adventurer. Not the tourer or fire trail only riders – there are better bikes for that and the 1290 is one of them. This bike is built to go hard and take-on hard shit. This is our pick. This makes us want to ride. It brings together trail and adventure so well that it fits in with who we are and what we do.