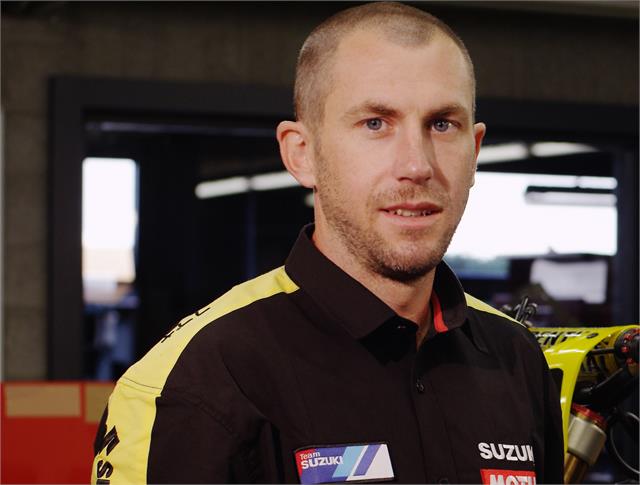 Following a retirement of two years, Townley has confirmed he will return to full time racing striking a deal with Suzuki for 2016.
By Hayden Gregory
The former MX2 World Champion has opened up on his desire to once again win a world title. The 30 year old most recently raced at the Motocross of Nations (MXoN) representing New Zealand in a very impressive outing. The deal will see Townley join Kevin Strijbos on the works RM-Z450 for the new season.
"I retired two and a half years ago and had no intention of racing again but the desire to do it came back over the last six months and when this chance to ride for Suzuki and work with the people there came about I knew straight away it was the right opportunity to be world champion again," Townley said in a statement.
Racing in the Grand Prix since a teenager Townley has a rich history in the sport, winning the inaugural year of the FIM MX2 World Championship in 2004. The next year he became the first rider in modern history to own both the MX2 and MXGP classes.
Townley's most recent outing at the MXoN showcased he still has what it takes to mix it with the best, finishing second overall in the third moto. Confidence has also been shown by Suzuki who believe his maturity and dedication will be a true asset to the team.
"Joining Suzuki is about many factors: the personnel, the team, the professionalism and of course the RM-Z450," Townley said. "It is everything that I need to be competitive. Being with Suzuki ticks every box in my opinion and leaves no question marks. In my mind it is the right choice." 
Townley will start training with Suzuki in the first days of the New Year as he prepares for a gruelling season that includes 19 Grand Prix races.
"It's not totally confirmed yet and we are discussing timing now but I'll be over in early January," he commented. "The season starts much earlier now than when I was racing Grands Prix before so we'll need to get ready. I began training for the Motocross of Nations and never really stopped. It is about getting down to the nuts and bolts of it for me now."
"We talked a lot with Ben and I was impressed by the way that he wanted to make a strong connection with the team and really open his mind when it comes to working together and this is why I believed we'd be a good option for helping him with his comeback," commented Team Principal Sylvain Geboers.
"Of course he has been away from Grand Prix for a couple of years and with his age some people say it is a 'risk' but I know how professional he can be and I think he still has some strong possibilities. Having Ben with the team is an interesting and strong combination."