There's something for every dirt biker in Santa's swag.
YAMAHA PRO GEAR BAG
With one main compartment and two on the side you can store your dirty boots separately to your helmet and gear. Also, features a zippered pocket making this bag on wheels the perfect solution to store and carry all your gear.
$189.00
BUY HERE
YAMAHA MX JERSEY
Perfectly matched to the Yamaha Racing MX pants these jerseys come in sizes small to 3X. Complete the look by adding the matching gloves and Enduro Jacket – both available separately.
$59.00
Also available in a matching kids version, sizes 06 to 12 for $49.
BUY HERE

YAMAHA MX PANTS
Available in sizes 30 to 40, these pants are made of polyester and cordura fabrics, featuring a Kevlar inner knee and ventilated lining.
$199.00
Also available in a matching kids version, sizes 18 to 28 for $139.
BUY HERE
YAMAHA POLO SHIRT
Perfect for the Yamaha fan in your life, the se polos are made of Dri-Fit material and features embroidered logos. Available in sizes small to 4X.
$49
BUY HERE
YAMAHA OFF-ROAD HAND GUARDS
Designed to protect riders' hands from small rocks and debris, these hand guards are Yamaha branded and easy to install.
Fits: YZ125, YZ250, YZ250F, YZ450F, 06-12 & 14-16 WR250F, 16-18 WR450F
$67.67
MX STORE GIFT VOUCHER
Some people are just plain hard to buy for. Take the guesswork out of giving with a gift voucher. Even better, have it posted, and Dad is sent a catalogue with the voucher so he can choose what he wants!
BUY HERE
BALLARD'S FIT ALL GEARBAG
The one and only Ballard's "Fit All" gear bag has all the features you need in a gear bag. With separate compartments for your boots and goggles along with a pull-out change mat, the Fit All lives up to its name.
$139.95
BUY HERE
BALLARD'S VENTED PROTECTION UNDERSHORTS
There is no delicate way to say this, but these undershorts protect all the important bits. There's a removable Coccyx panel along with high impact plastic side panels for the femur area. Available in sizes S-3XL
$39.95
BUY HERE
BALLARD'S PRO MOTO RIDE SOCKS
Yes, socks. Made thick to offer additional padding and comfort, the Pro-Moto Ride Sock will provide the most comfort your tootsies have felt in a long time. Ribbed all the way above the knee, this sock minimizes friction and reduces movement. OSFM
$19.95

BALLARD'S WHEEL CHOCK WITH MOUNT KIT
Pack includes everything you need to keep your pride and joy safe during transport. Includes a Wheel Chock & Mount kit, Adjustable Fork Support and a pair of MX Store Tie-downs. Items also available individually.
$135.00
BUY HERE
BALLARD'S LUGGAGE PACK
Three presents in one! The Too Easy Gear Bag has 4 internal pockets
to keep gear organized along with
a separate boot compartment and 2 small side pockets. The Goggle Bag also has 4 pockets and multi-pocket storage in the lid. The Boot Bag has a mesh front to let air circulate around the boots but keep the dirt in.
$129.95
BUY HERE
BALLARD'S TYRE PRESSURE GAUGE
Tyre pressures matter! This bewdy reads them accurately and in your choice of either psi, bar, kpa or kg/cm2.
$15.95
BUY HERE
AKUBRA BOOK AND CALENDAR
Handcrafted History, the story of Akubra, is a beautifully illustrated coffee table book perfect for any Akubra fan. Start 2018 the right way with the first official Akubra calendar.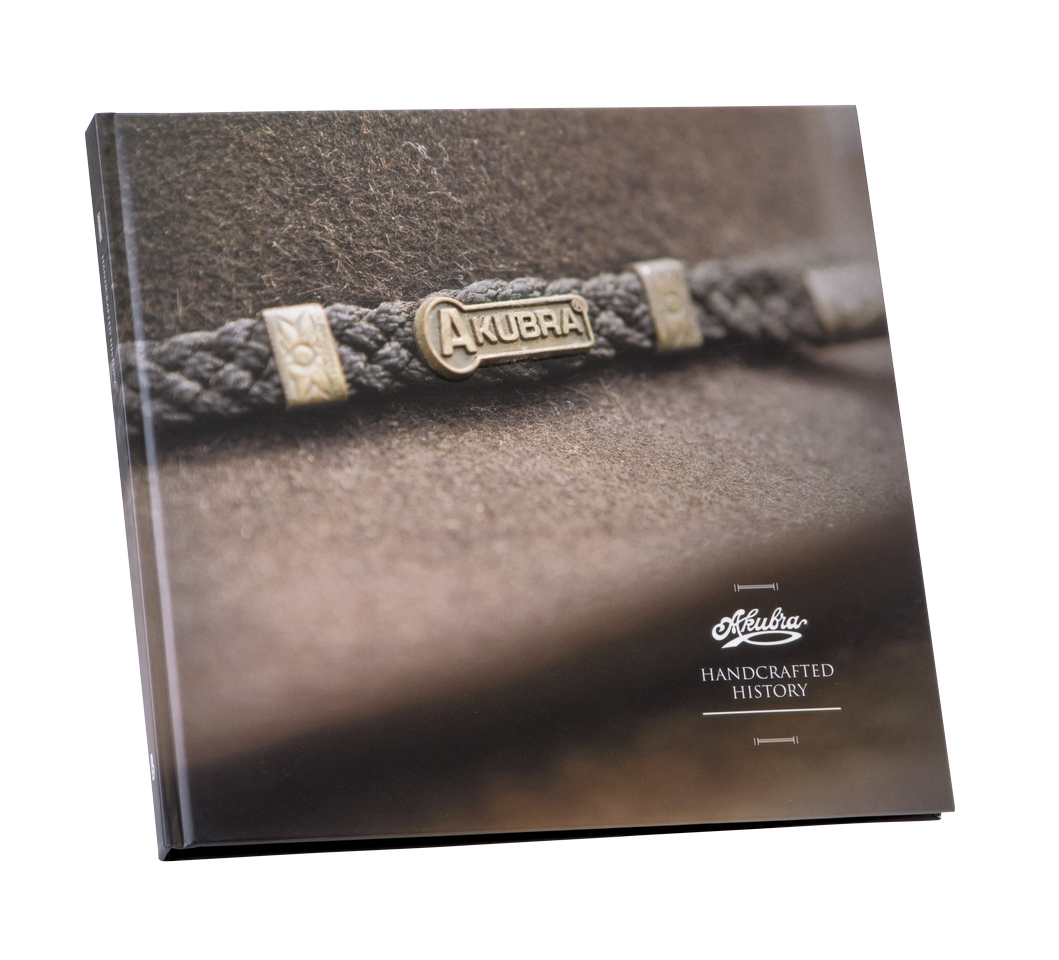 BOOK $69.95
BUY HERE


CALENDAR $19.95
BUY HERE
AKUBRA LEATHER & CANVAS BAGS
Made in Australia, these leather and canvas bags are tough enough for any weekend away!

AKUBRA MURRAY DRUM BAG – LEATHER $499
BUY HERE
AKUBRA MURRUMBIDGEE DRUM BAG – GREEN CANVAS $329
BUY HERE
AKUBRA LACHLAN DRUM BAG – BLUE CANVAS $299
BUY HERE
AKUBRA KEMPSEY BELT
Made to keep your pants up. Available in black or brown
$69.95
BUY HERE
AKUBRA CATTLEMAN
Australia's favourite hat. Features a pinch crown and broad, dipping brim with eyelet vents. Shown in Bran.
$185
BUY HERE
AKUBRA ROUGH RIDER
With a Pro-Rodeo brim and centre-creased western crown the Rough Rider is a favourite with the cowboys. Features a fancy braided double horse hair tail band and satin lining. Shown in Light Sand.
$215
BUY HERE
AKUBRA RIVERINA
This hat has a wide 102mm brim that will keep you cool and out of the sun. Features a quality six plait leather band and triangular shaped eyelet ventilation. Shown in Loden.
$215
BUY HERE
TRIUMPH TREK ADVENTURE JACKET & PANTS
This new adventure style jacket is perfect for all seasons. The removable waterproof liner means you stay cool in summer and dry in winter.
$581.26
BUY HERE
The matching pants have removable knee and hip protectors, stretch flex zones and reflective panels for night visibility. A removable waterproof lining means they are suitable for wear year-round.
$393.77
BUY HERE
TRIUMPH ADVENTURE CHAIR
Relax in comfort with the folding adventure camp chair from Triumph. Bold Triumph logo on the back, a spot for the stubby and most importantly includes a bottle opener.
$41.60
BUY HERE
TRIUMPH PERFORMANCE R25 BACKPACK & PERFORMANCE HYDRO-3
The R25 and Hydro33 have the functionality and quality you have come to expect from Kriega. The R25 is perfect for daily use with 25L capacity while the Hydro-3 includes a 3L Hydrapak reservoir and is perfect for a day on the trails.
R25 BACKPACK $268.74 – BUY HERE


HYDRO 3 $206.24 – BUY HERE
TRIUMPH VINTAGE LOGO TEE
Stuck for a gift idea? You can't go wrong with a tee shirt. !00% cotton, 100% Triumph style.
VINTAGE LOGO $53.48 –
BUY HERE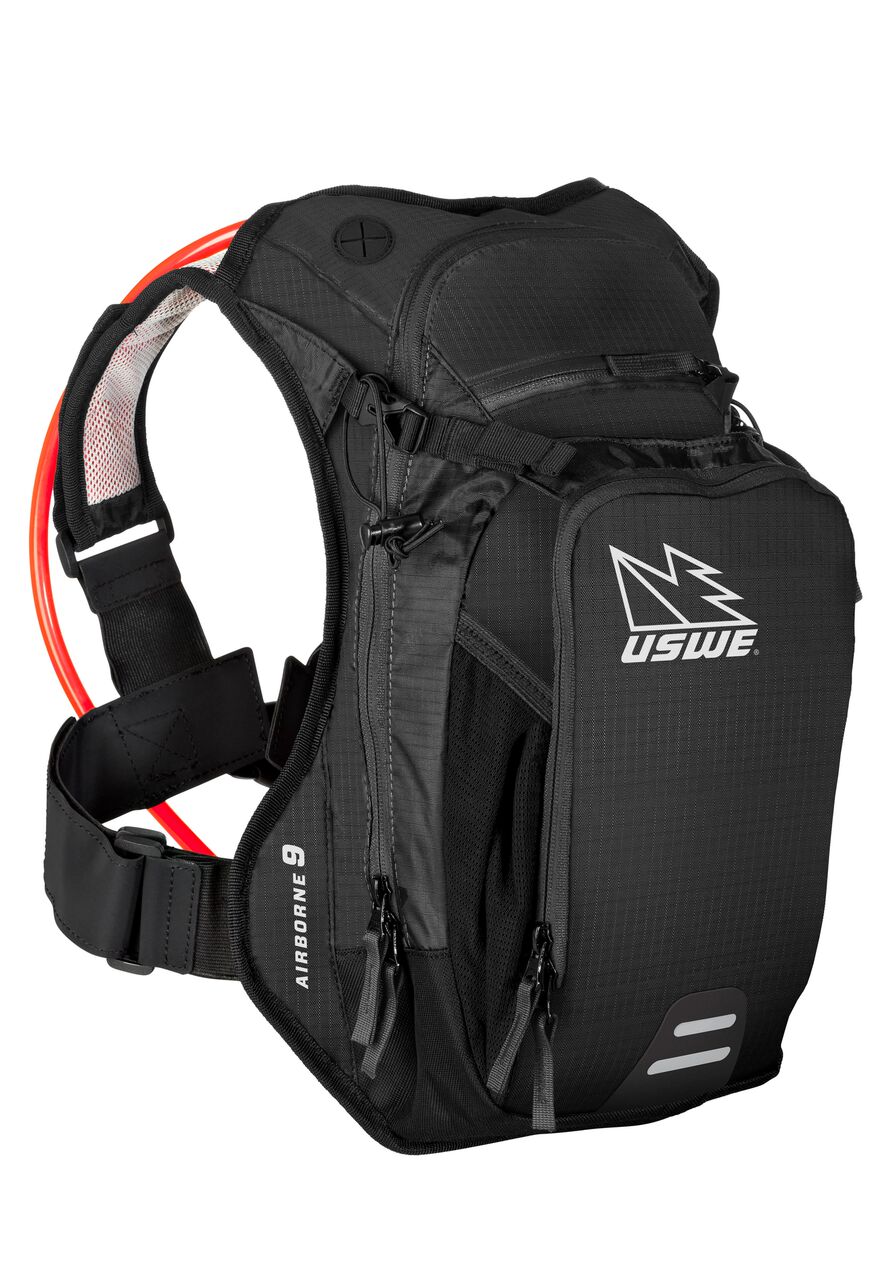 USWE HYDRATION – Airborne 9
A tough little daypack with 9L of cargo space. Includes a premium Shape-Shift 2,5 litre hydration system and incorporates the single-click NDM 4-point harness.
$175
KUBERG ELECTRIC MOTORCYCLES – Young Rider Start
The perfect electric entry level bike for riders aged 3-5 years which is great for developing their riding skills safely. Options to adjust speed and acceleration mean the rider can progress at a speed that is suitable.
from $1,650
MORE INFORMATION – CLICK HERE
6D HELMET – ATR-1 Edge The 6D ATR-1 off-road motorcycle is the first motorcycle helmet ever manufactured to incorporate 6D's Omni-Directional Suspension (ODS) technology that reduces angular acceleration and low-threshold impact energy transfer to the brain during crash impact.
$849
MORE INFORMATION – CLICK HERE
AGV AX-8 DUAL EVO HELMET
This matt black dualsport helmet is not only stylish but it's functional as well. Additional technical features like the visor and visor mechanism, a chin air vent that can be opened and supplementary vent on the top of the AGV AX-8 EVO guarantees all the performance and comfort of a road helmet.
$599.00
MORE INFORMATION – CLICK HERE
MACNA FREQUENCE JACKET
Quick paced touring is what this jacket is all about. With a sporty and lightweight fit, the Frequence provides all weather protection Raintex breathable waterproof membrane and thermo lining. Tech CE shoulder and Elbow protection.
$349.95
MORE INFORMATION – CLICK HERE
NELSON RIG ADEVENTURE DRY ROLLS BAGS
15L $109.95
30L $139.95
MORE INFORMATION – CLICK HERE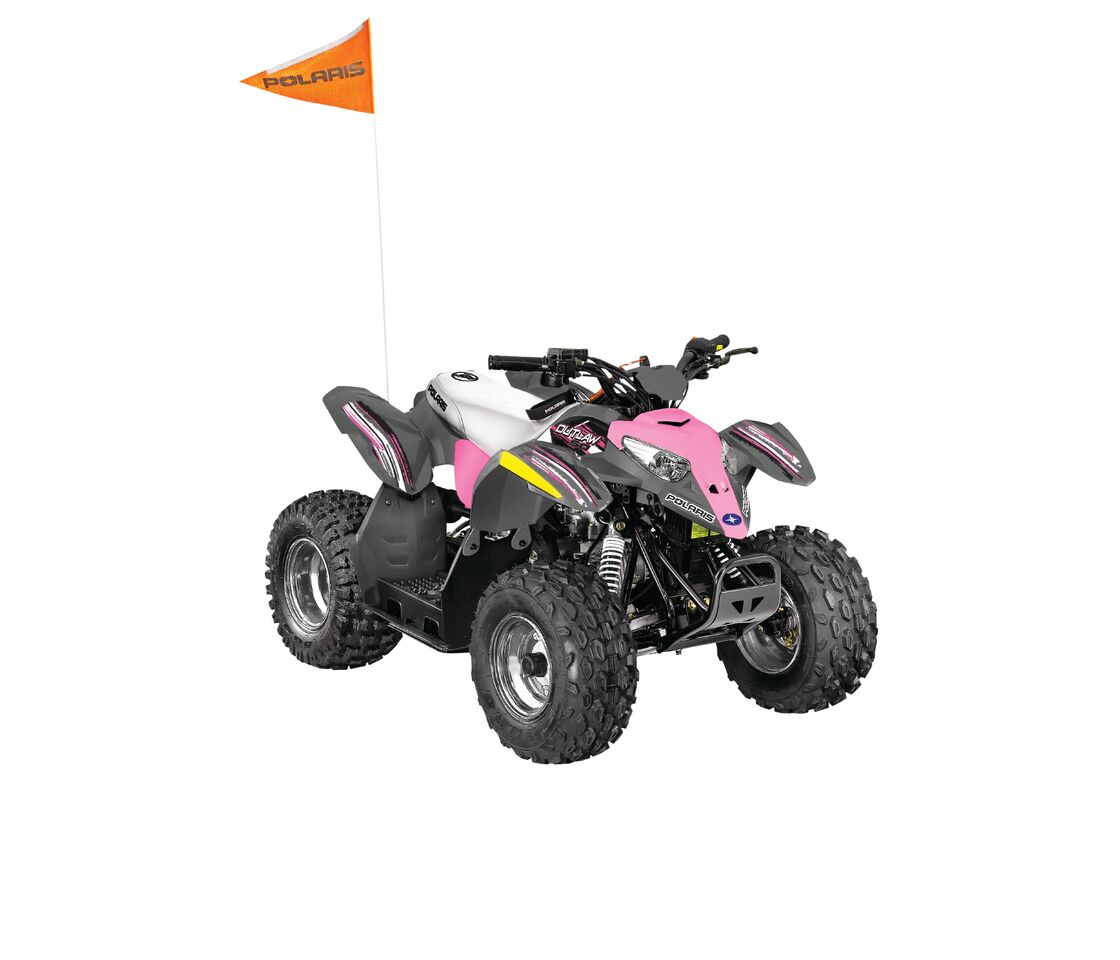 POLARIS YOUTH CHRISTMAS SALE
Polaris has Christmas all wrapped up with a ripper deal that includes a free value pack containing a full-face helmet (two with the RZR 170), safety flag and safety training DVD. The Outlaw 50 is suitable for ages from six and all other Youth models are suitable from age 10.
Outlaw 50 available in pink or lime $2195. Save $200
Outlaw 110 available in pink or lime $3295. Save $400
Sportsman 110 $3295 Save $400
RZR 170 $5195 Save $800
MY18, All prices are MLP at participating dealers.
MORE INFORMATION – CLICK HERE