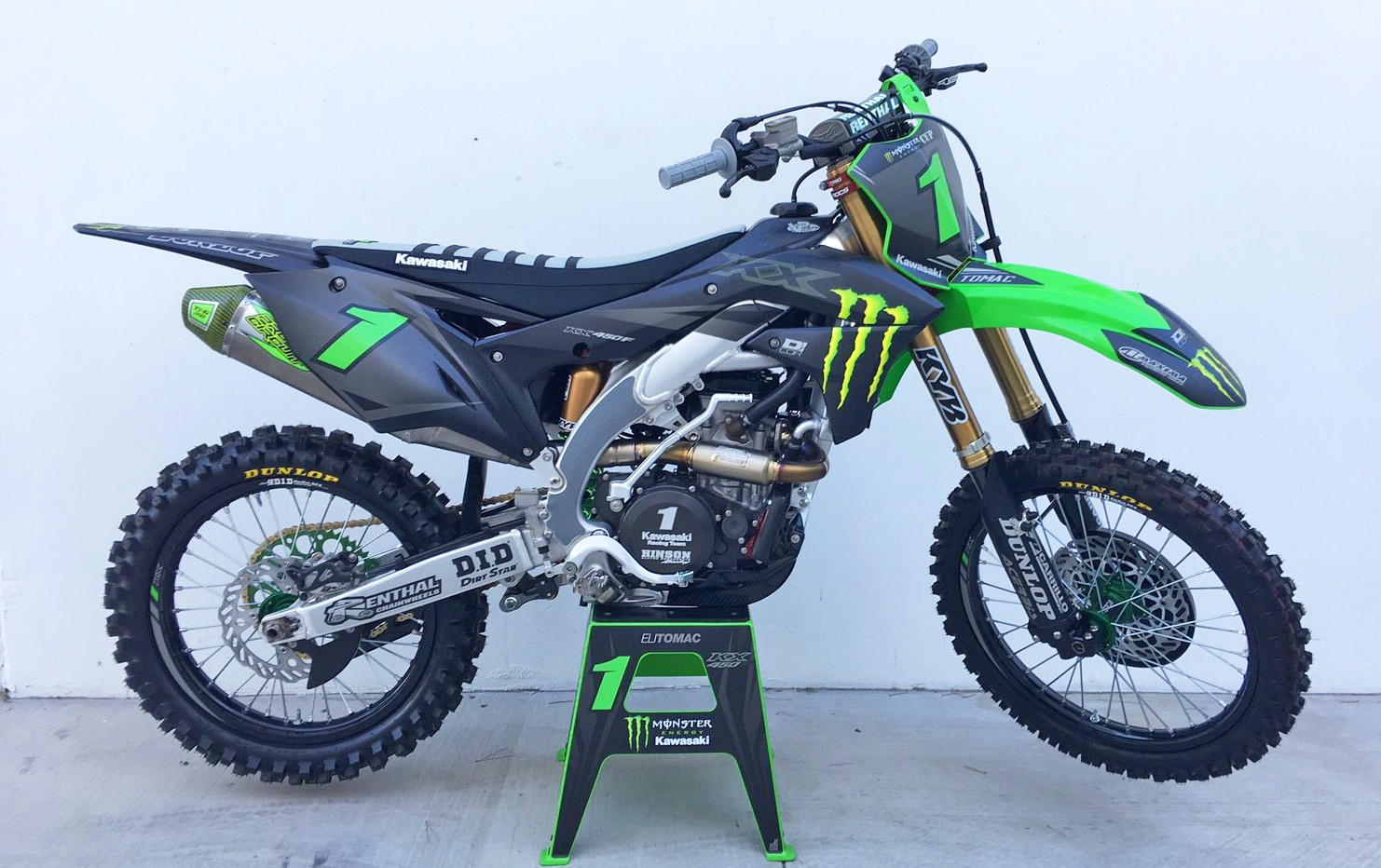 The Monster Energy® Kawasaki race team will debut special graphics for the 2017 Monster Energy Cup this weekend on Saturday, October 14th at Sam Boyd Stadium in Las Vegas, Nevada. The race team worked closely with D'COR Visuals, an official supplier to Monster Energy Kawasaki, in order to create the "Lights Out" graphics used exclusively for this race. As envisioned, the unique design is sure to match the hype of the event.
Traditionally, Kawasaki motorcycles have been recognized as "the green machines," but this weekend both Eli Tomac and Josh Grant's KX™450F bikes will be sporting a new shade, featuring full decal coverage of a super matte black finish. Tomac will be running a bold, green No. 1 plate as he returns to the gate to defend his 2016 Monster Energy Cup Championship.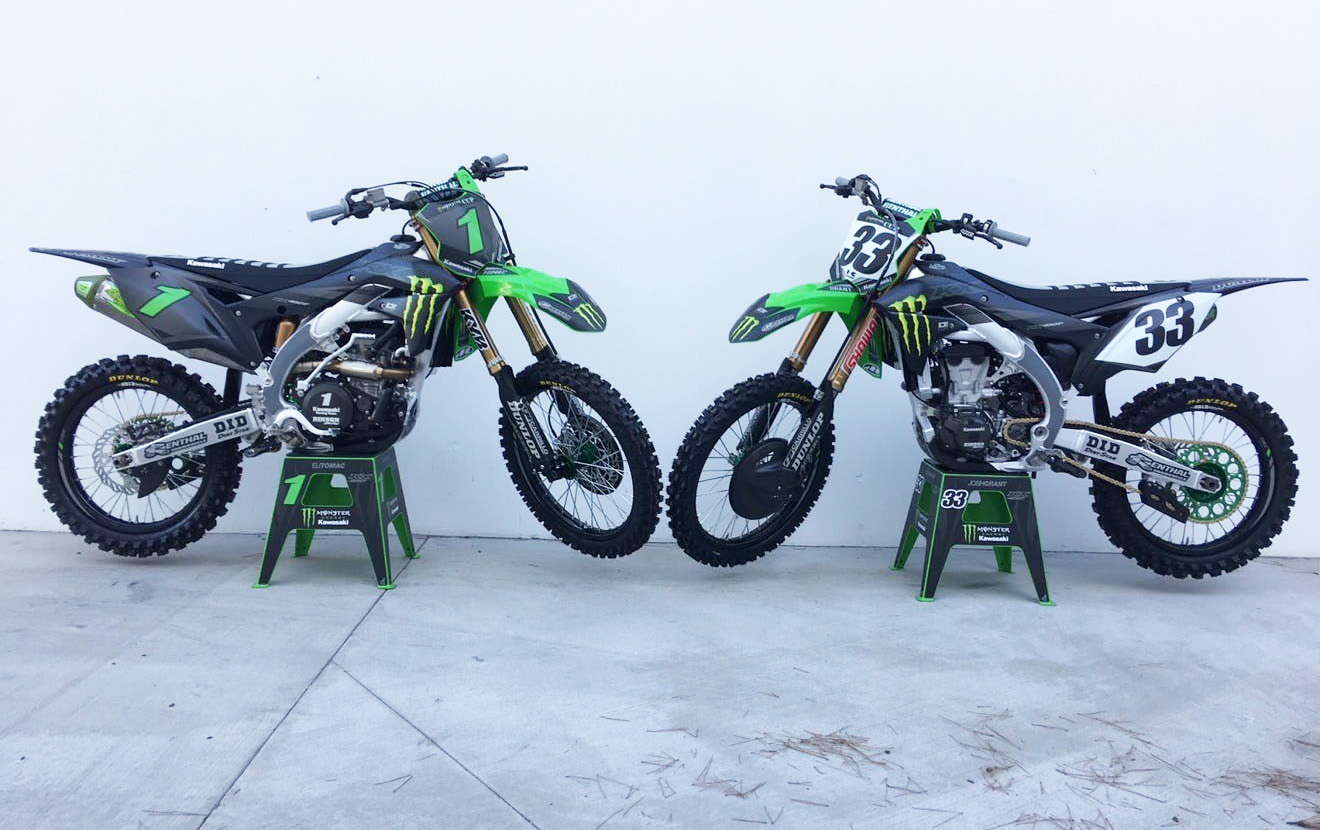 2017 marks the 10th anniversary of a winning relationship for Monster Energy and Kawasaki, making another win at this event even more desirable. Joining Tomac and Grant in Las Vegas are four of the Monster Energy® Kawasaki Team Green™ race team riders: Garrett Marchbanks, Lance Kobusch, Seth Hammaker and Jett Reynolds, who will be racing for wins in the invitational Amateur All-Stars and Supermini classes.
"The Monster Energy Cup is a great event for the sport, and an opportunity for the team to try new things," said Kawasaki Senior Manager, Racing Dan Fahie. "We are always looking to make the KX450F standout and this "Lights Out" graphics package does that."
"We love working with Kawasaki," said D'COR Visuals founder, Danny Dobey. "I'm so glad I had the opportunity to be able to do these custom one-off kits for the race team. This special edition is definitely one of our favorites and we can't wait to share it with the public on Thursday, October 19th!"