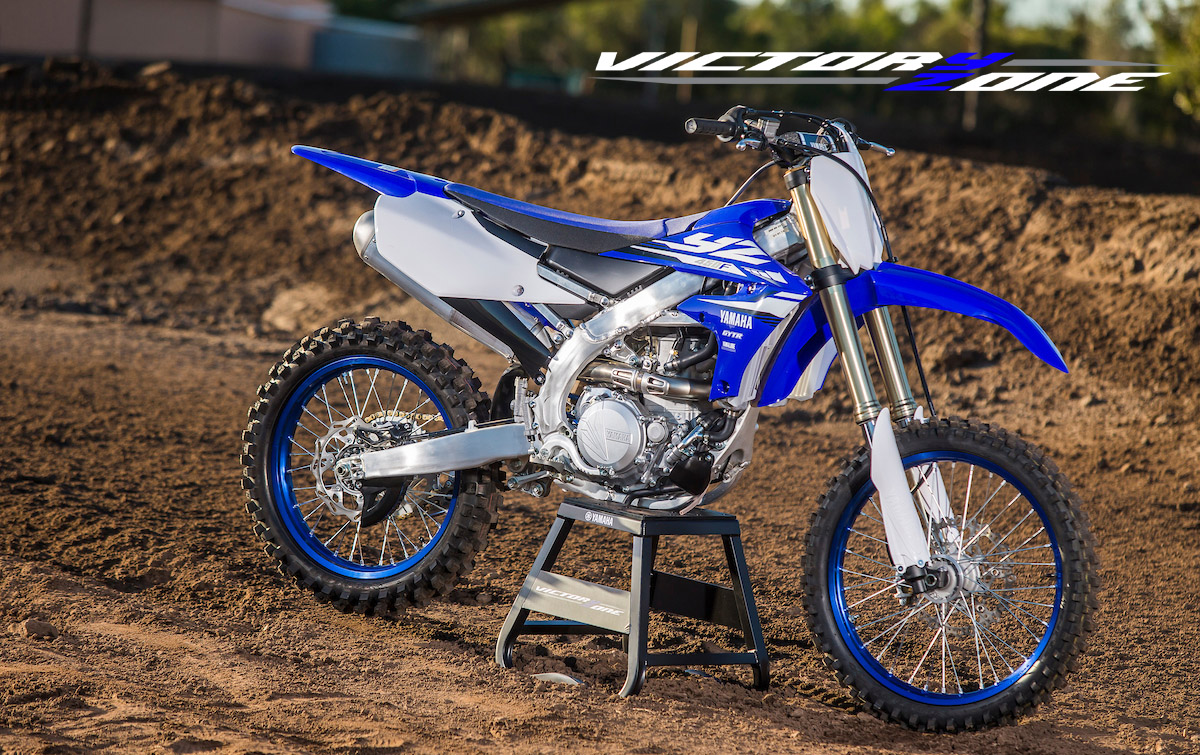 For 2018, Yamaha's engineers and testers worked hard to find ways to lose weight and improve the ergonomics of the YZ450F. Losing weight on a bike built to race is a difficult task and must balance durability with performance at all times. There's no point in finding a weight saving if that particular area becomes weakened as a result. So engineers look for components they can work with, they look at the materials available and then see what design changes can be made. Think back to when bikes were basically all steel from one end to the other and now we have magnesium, aluminium and carbon fibre and as a result the current model bikes are lighter than ever before while some of the Factory machines are truly mind blowing.
Another facet the engineers must take into account is the increased engine power from year-to-year. As bike get more powerful, frames and mounts in particular have evolved to accommodate the fury. Yamaha has been at the forefront of aluminium frame design for many years in both the road and dirt and the '18 YZ450F benefits from that.
Another focus for 2018 was the ergonomics. It's vital for a rider feel comfortable on a bike and to have a wide range of movement that's uninhibited. You have to be able to get right up the front of the seat on certain corners, or get right back on a sand track and with a 19mm narrower seat and tank junction and a 16mm narrower tank to compliment the YZ450F feels thinner and easier to grab with your legs or move around on.
The plastics too must play a role in both form and function. A rider should never feel their boot get snagged for example on a piece of ill-fitting plastics and nobody likes poor quality fittings that lets go mid moto.
| | |
| --- | --- |
| Component  | Weight saving  |
| Fuel tank | 220g |
| Rear shock | 350g |
| Lightweight DID rims | 70g each |
| Stronger, lighter handlebars | 90g |
| Aluminium engine mounts (were steel) | 160g |
| Lightweight drive chain | 70g |
| Glassfibre/nylon battery box | n/a |
| New plastics | 100g |
| Lightweight Mikuni throttle body | 12% lighter |
| Lightweight swingarm (5mm shorter) | 350g |
| Lithium ion battery | 1386g lighter than YZ450FX |