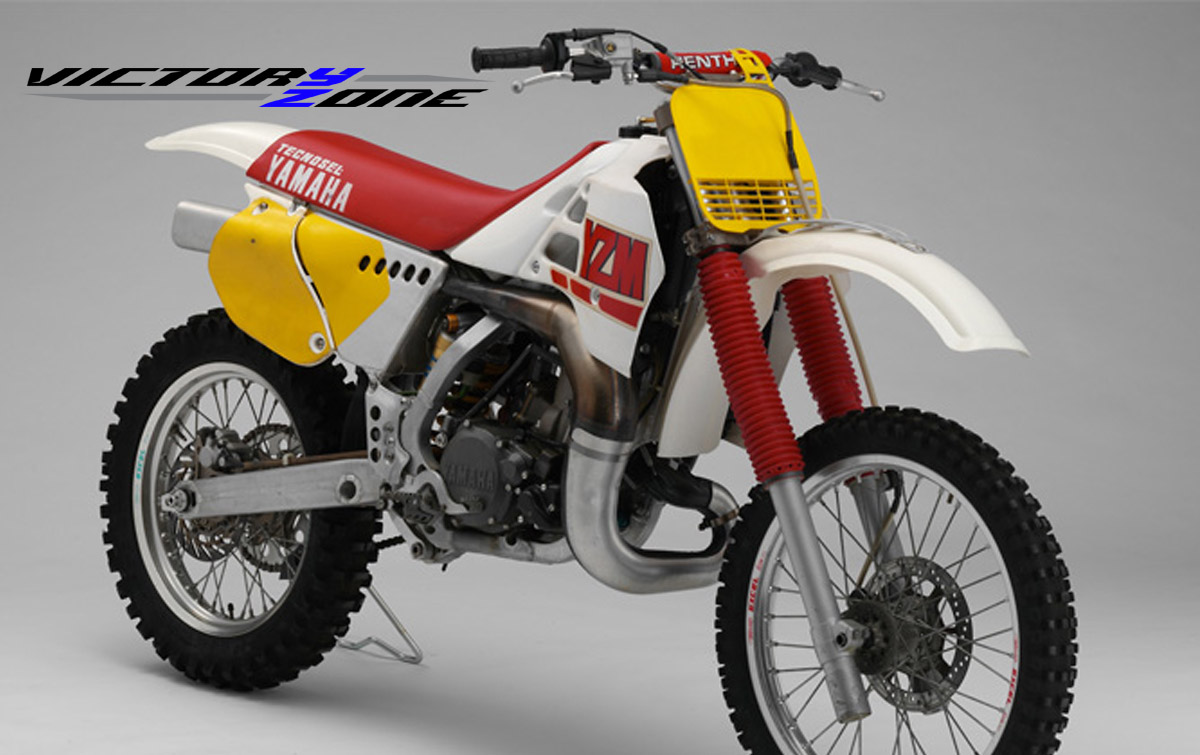 Few bikes stir emotions like Yamaha YZM500 (OW83). The very epitome of the Works bike era, the YZM was a marvel of its time that has never lost its ability to drop jaws.
After a development period of five years, the YZM was released in limited numbers for just two years in Europe (the USA was under the production rule by then), from 1987 to 1988. How limited were the numbers? There were just eight built over those two years. Yep, this thing was the unicorn of race bikes.
The YZM500 was the first water-cooled Yamaha ever raced and featured an aluminium frame with monocoque rear subframe (integrated airbox) that was way ahead of its time.
The bike was full of exotic parts as well as magnesium, titanium and aluminium components that kept the weight down. It was by all accounts a fussy bike to race each weekend but Kurt Ljungqvist rode his to a fourth in the 1987 Motocross World Championship while Jacky Vimond bagged a fifth 5th with his in 1988 (Leif Perrson also won the Le Touquet beach race), after which Yamaha pulled out of 500 racing and the program came to an end.
But the legend lives on. And why wouldn't it? The YZM is simply one of the fiercest looking motorcycles ever unleashed and a whole host of its features would appear on production models many years later while some would remain so exotic as to be never seen again. Of all the bikes ever built this is high on the list of those we'd like to spin a lap on.