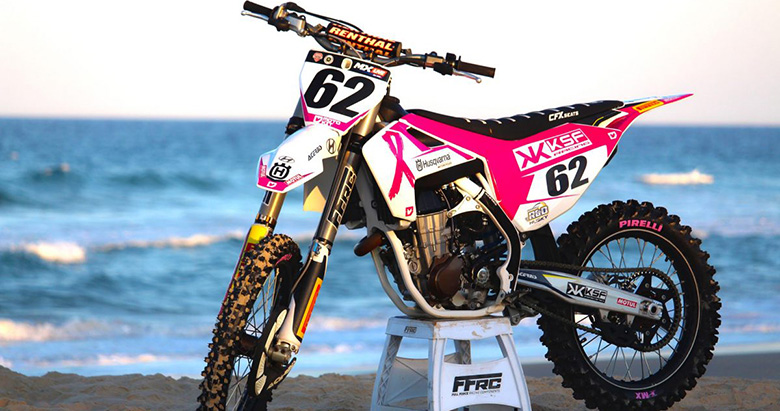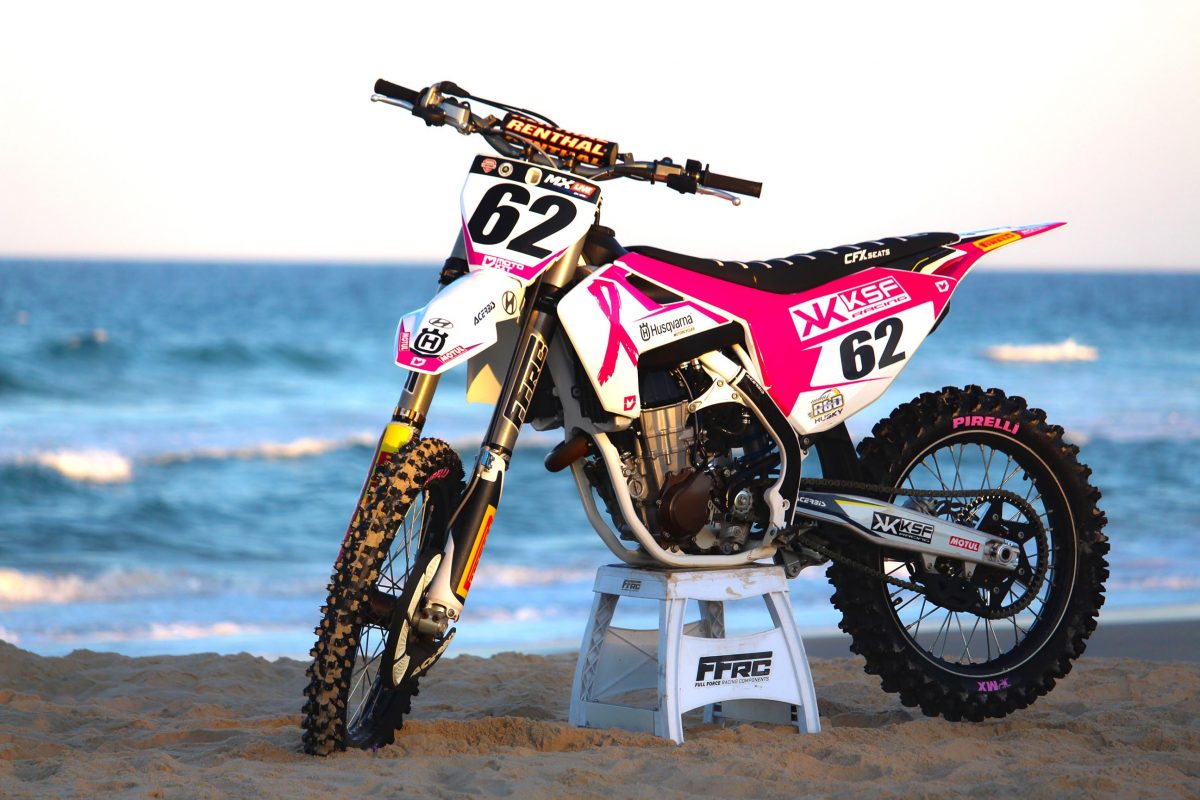 Photo: Kyle Fischer
This weekend all roads lead to Coolum on the Sunshine Coast, and in conjunction with the tenth and final round of the championship, bikes, riders and teams alike are preparing to go 'PINK' in support of the National Breast Caner Foundation (NBCF).
Throughout 2017, the Motul MX Nationals has seen support for a number of organisations including beyondblue and R U OK?, and this weekend the National Motocross Championship will dedicate the Grand Finale to those who have been touched by breast cancer.
Motul MX Nationals Series Promoter Kevin Williams today shared that like previous years Williams Event Management will donate $20 per entry for those supporting the 'pink' round this Saturday and Sunday.
"With a large number of riders competing at Coolum this weekend, and a great portion of those donning pink in support of the NBCF, we are hoping that we can raise significant funds for those who work tirelessly to support those suffering from breast cancer, Williams explained.
"As well as $20 for each entry, we will also be donating all of the money generated from those opting to camp at the track over the weekend to the organisation.
"We have already seen some awesome sneak peaks of bikes, riding gear, helmets and more ahead of this weekend's event, so we're very excited to see what others turn pink on Saturday and Sunday.
Williams also mentioned that with close to 5000 spectators expected to flood through the gates at the Coolum Pines Motocross Track each day this weekend, that he's hoping some of the round ten punters will also take part in the event's NBCF fundraising auction.
"Each year we have a number of items kindly donated to auction off at Round 10 of the championship, and this weekend we have lots of special pieces of merchandise up for grabs," Williams said.
"All of the money raised from the auction will go straight to the National Breast Cancer foundation, so not only will people be getting their hands on perhaps a signed rider jersey, helmet, or framed item, but they will also be donating funds to a great cause.
"The Coolum round of the Motul MX Nationals is always the most exciting of the season – we will be crowning a number of National Champions this weekend, and we'll be doing it in 'Pink' fashion!"
The Grand Finale of the Motul MX Nationals is set to take place at the Coolum Pines Motocross Track this Saturday and Sunday, August 19 – 20.
For more information on Round 10 of the Motul MX Nationals, including ticket prices, venue location, race times and more, head to the series official website, www.mxnationals.com.au