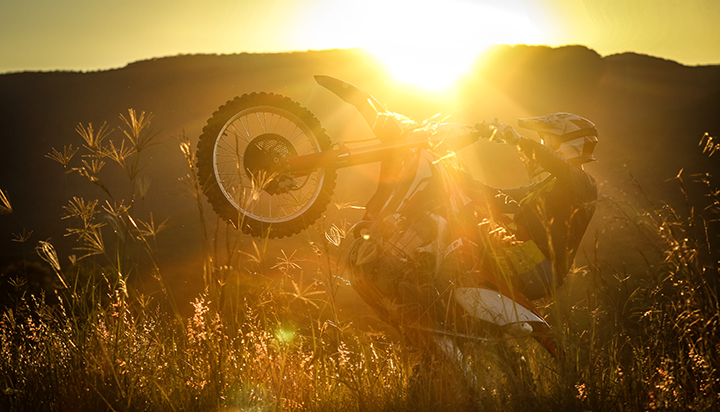 RED DEVIL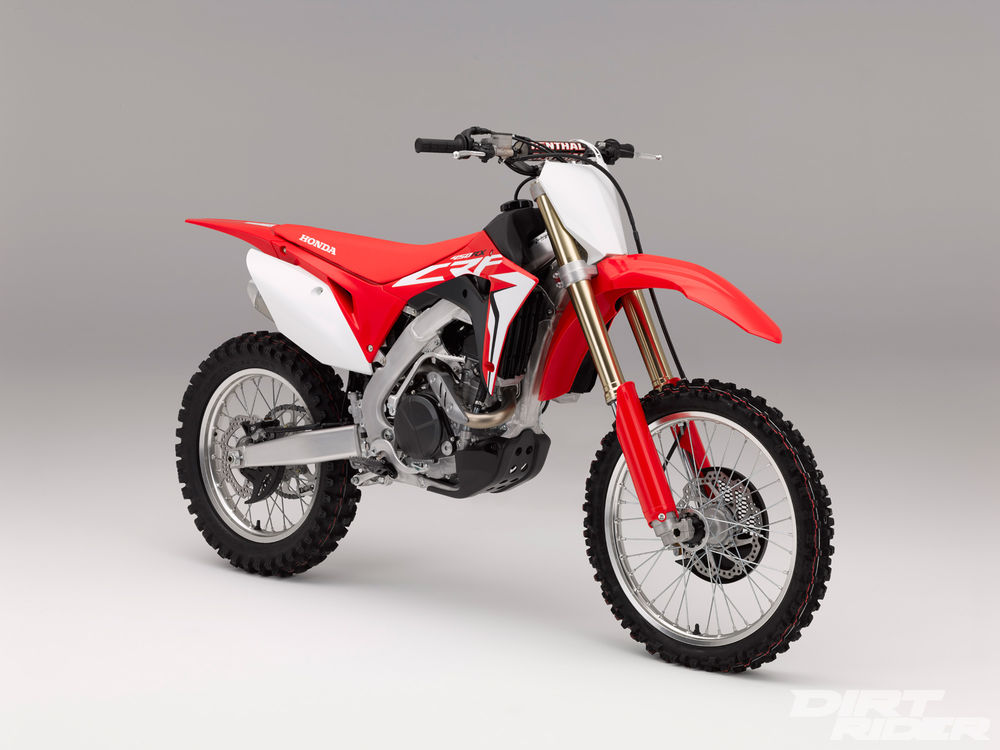 STORY AND PHOTOGRAPHY DAMIEN ASHENHURST
Honda is back in the bush with a dedicated racer — and it's red hot. See what we did there? Red hot? Yeah, right-oh, let's move on …
I don't know what happened to the Japanese love of off-road but three of the four manufacturers (Yamaha excluded) decided at some point it was something they'd just hand over to the Europeans.
That culling of the gene pool isn't a great outcome for the rest of us. The bush used to be alive with a sound made in Japan but those days are long gone. It seemed they each held on just a little while after they killed the two-stroke and then gave up. Suzuki has offered up just one four-stroke enduro model, as has Kawasaki, and Honda hasn't made a new CRF450X since 2009. What happened, guys? Is it something we said? Please come back.
Right now I'm sitting at my computer and directly in front of me in my dungeon is a CRF450RX. So, is Honda back? Well, yes, kind of. The RX is different from the X in a number of ways but the most obvious is that it's not registrable. It doesn't even have a headlight.
It's an enduro bike built for racing — something we've seen more and more of in recent years with Yamaha's YZ450FX, for example — and, while it absolutely has a place, I gotta say it's a bit disappointing that it can't be registered. It's not a big deal in the States and if we didn't have draconian rec rego laws in most of Australia it wouldn't be a problem here, either.
But let's just get that out of the way and not harp on about it any further. If you race or have access to rec rego or a generous private property, none of that matters.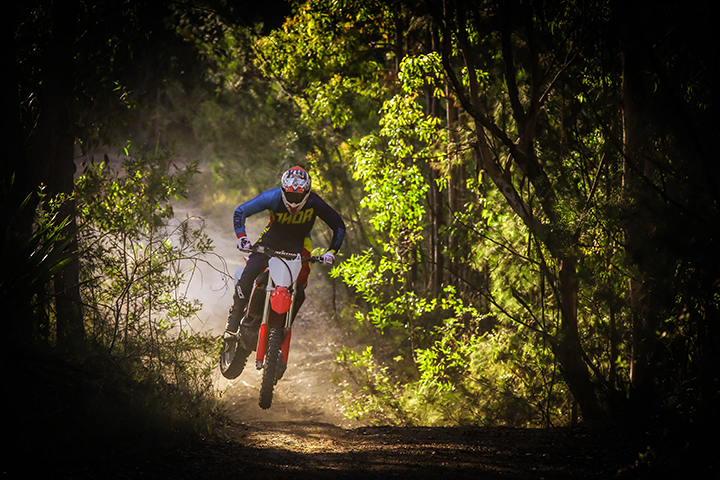 NOT AN X
I like the CRF450X. I'm not alone but I'm one of the few to continue saying it out loud. I reckon it's a fun bike to ride that with a few simple mods becomes a solid and reliable bush or desert punter.
The RX is in no way related to the X except in colour and general concept. The X was a weapon in 2009; the RX is ripped straight from its motocross cousin's DNA and represents all that's good in red right now. There's no comparison between the two but I just want to be clear that Honda hasn't polished an old bike and called it a modern marvel as have other manufacturers in the last few years.
The RX is a fine-looking bike. It looks thin and aggressive with sharp lines and some of the best styling by Honda for a few years.
The larger fuel tank is the first and most obvious giveaway that the RX was built for more than just a 30-minute moto. At 8.5L, it's pretty substantial and in fact a full litre more than the WR450F. It's cleverly hidden away by moulding its shape into the radiator shrouds, which means it carries it quite high but well forward.
The 18-inch rear wheel is another pointer to its enduro breeding, as is the electric start which, unlike the CRF450R, comes standard on all RX models. Honda has added a kickstand and a small plastic skidplate along with a front brake guard.
Up on the 'bars there's an engine mode selector whereby you can choose from three engine modes of varying responsiveness, from Standard to Smooth and then Aggressive.
Honda has returned to using 49mm Showa springs instead of air forks on the RX (the R also now runs spring forks), which we applaud, and the RX's suspension has been tuned to be more off-road-friendly and less punishing. There are also revised engine mounts to allow more flex and therefore more comfort.
The gearbox is a five-speed and of course the engine is fuel injected. The ECU runs a standard mapping that's changed from the R's motocross output to work best off road.
The sublimated graphics are a nice touch and the dual exhausts might be no big deal at an MX track these days but they look pretty mint out in the bush. We've given Honda footpegs endless amounts of shit through the years but you'll hear no such thing today with the good-sized set on offer.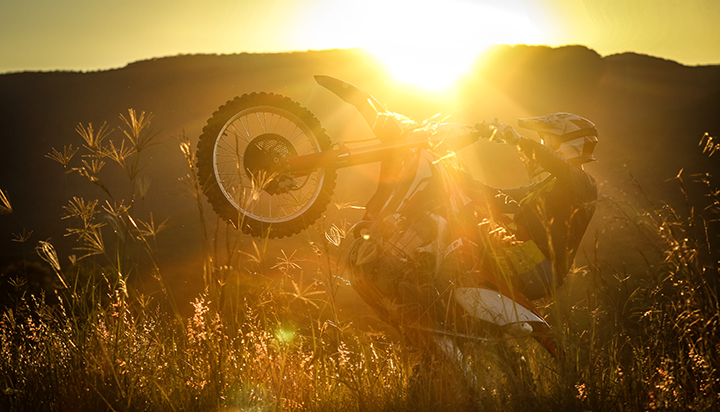 WEAPONISED RED
On the trails, the CRF450RX is a goddamn weapon. That's my expert opinion. For the first 30 minutes it felt weird because I've only ridden one Honda (CRF450X) on the trails in about five years and they don't feel like any other bike.
I spend half an hour thinking, "This thing is weird," and then it starts to click. You begin to get used to the sitting position, the quick steering and fast-revving engine and the whole package starts to come into focus — and, man, what a package this is. It's not perfect; it's too loud and any low-rev tricky terrain needs to be managed with constant clutch work or it flames out. But make no mistake, this bike is legit.
The engine is outstanding and, while it could use a rethink of the gearing to help avoid the stalling, the rest of the time on the bike is just ridiculously fun. The CRF spools up in an instant but stays surprisingly tractable the whole time and you need to be aware that the front will go skyward in the blink of an eye. The throttle is amazingly light and responsive to the slightest input, to the point where you need to be careful not to blip it over choppy stuff as any movement gets a reaction.
I preferred the Smooth map for most of the riding but the Standard map is just the bomb to play with and go bounce off things and rip corners to pieces. I didn't think the Aggressive map was all that useful in the bush.
The bike feels incredibly light and on the roughest ground just a squeeze of the legs stabilises the whole show and you can keep the power on. You can dart into corners, braking late, and then blow your way out again with pinpoint accuracy. And this is all aided by excellent feel and power from the Nissin brakes.
The suspension and chassis feel is one for the faster rider. It doesn't have a plush trail ride feel in the traditional sense — but then, neither does the WR450F any more. The initial response was a bit harsh for me but just past that on the semi-hard hits and leaps it comes into its own. Bouncing off tree roots and drop-offs becomes something you look to do for fun and the sheer lightweight feel and explosiveness of the power adds to the goodness.
The track I was riding was pretty well munted and rougher than I've seen it for a long time but the CRF could take it at a speed I don't think I've hit it at before in that condition except on a bike with its suspension tuned for me.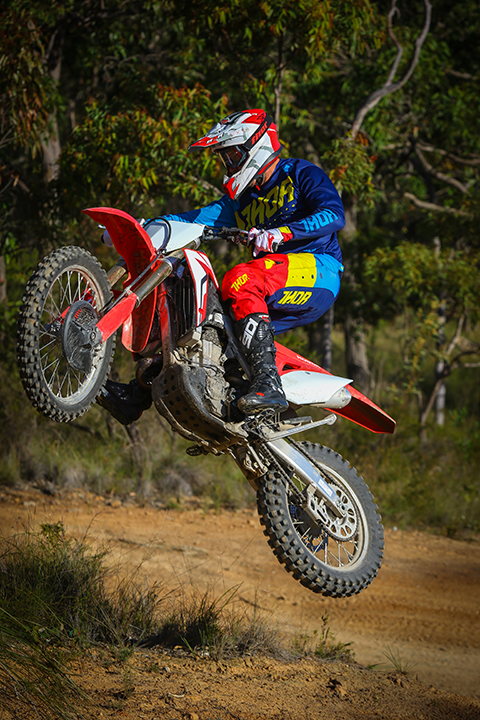 TAKE OUR MONEY
It's not a trail bike, it's a race bike. That's what they said it is and that's what it is. But I would ride this in a heartbeat because it's irresistible and so rewarding. I'd rank it as one of the most fun bikes I've ever ridden. It's light, it's powerful and yet tractable.
In the meantime, Honda has to get a good rider on this bike and set them onto the AORC — someone new, young, fast and hungry. This bike deserves it and the dirtbike gene pool needs it.
If Honda does manage to release it as a registered bike then, believe me, it will shake things up. It needs to be quieter by a long way but it's great to see a red bike back in the bush and one that truly kicks arse.
WHAT WE LOVED
More power than most of us will ever need
Light throttle
Tractable power
Fast turning
Excellent brakes
WHAT WE DIDN'T LOVE
Fit lithium battery
Fit handguards
Add a fuel light
Too loud
Flames out easy in low revs