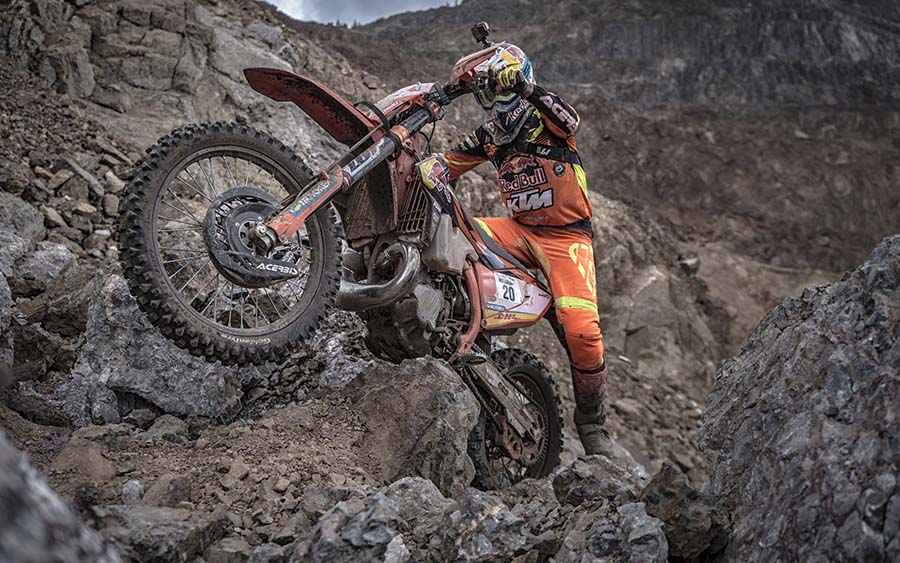 They were 500 riders on the start line on Sunday, but only 25 managed to finish the motorcycle event within the four-hour time window. Alfredo Gomez came out on top, racing in a record time of just 2 hours and 17 seconds.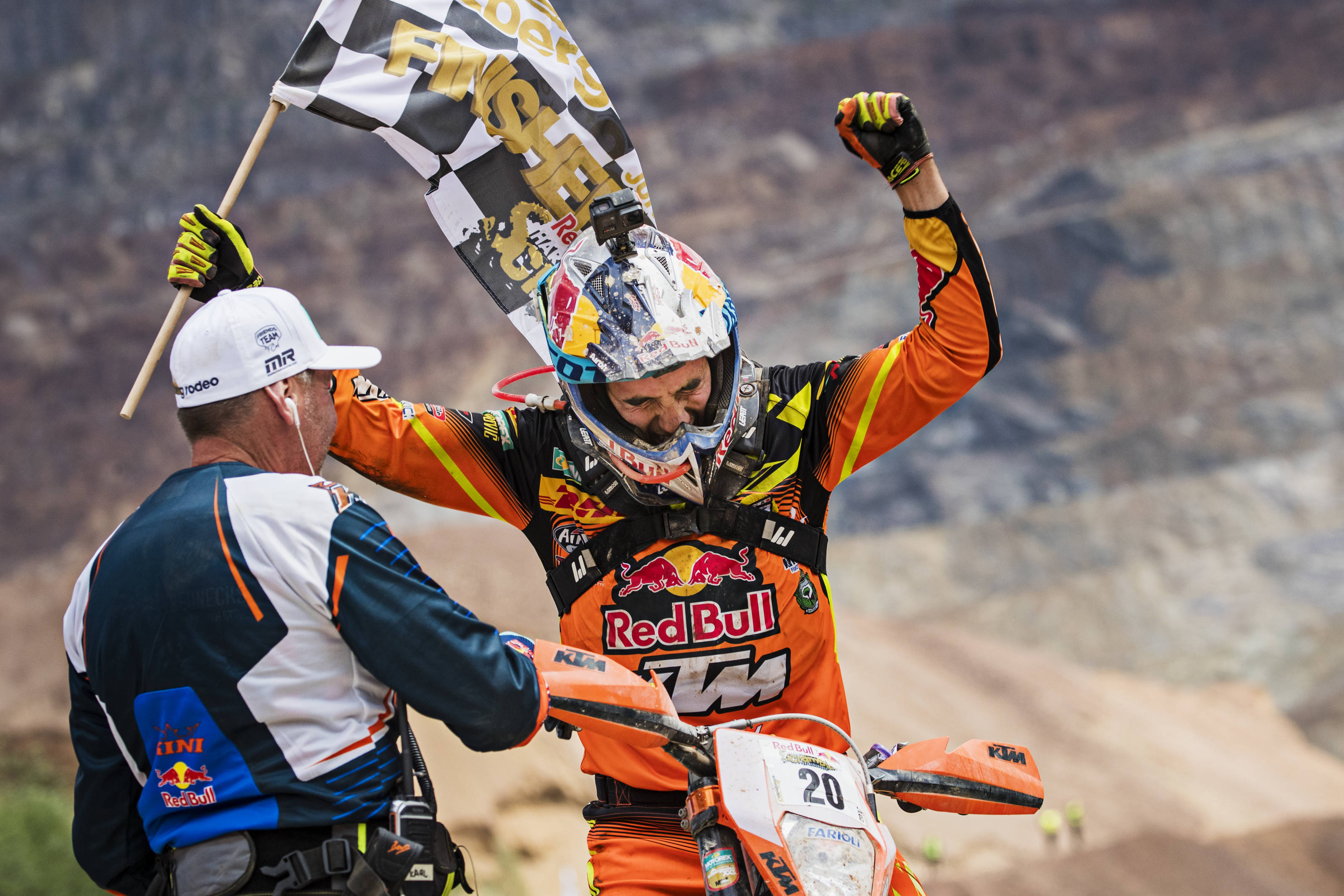 Every year, Red Bull Hare Scramble puts the world's best riders to the test like no other race on the Enduro calendar. It offers steep climbs, scree fields and forest stages; all paced by infamous Machine, Bathtub, Carl's Dinner, Green Hell and Dynamite sections.
Shortly after the start, three-time Erzberg winner Jonny Walker (GBR) took the lead ahead of Wade Young (RSA), Cody Webb (USA) and Billy Bolt (GBR). But Gomez quickly appeared on Walker's heels followed by Webb and Bolt, while Young fell back into fifth.
At the Carl's Dinner section, Gomez finally overtook Walker. Last year's winner Graham Jarvis (GBR) also came back charging, leaving Walker in his dust. But Gomez kept on building his lead. Jarvis tried to defend his title, but Gomez was just too strong and after 2 hours and 17 minutes, the Spaniard reached the Erzberg Rodeo Arena in first. The chequered flag was waved, crowds cheered, and Gomez enjoyed his second triumph here, two years after his first win in 2015. Thanks to a sensational comeback,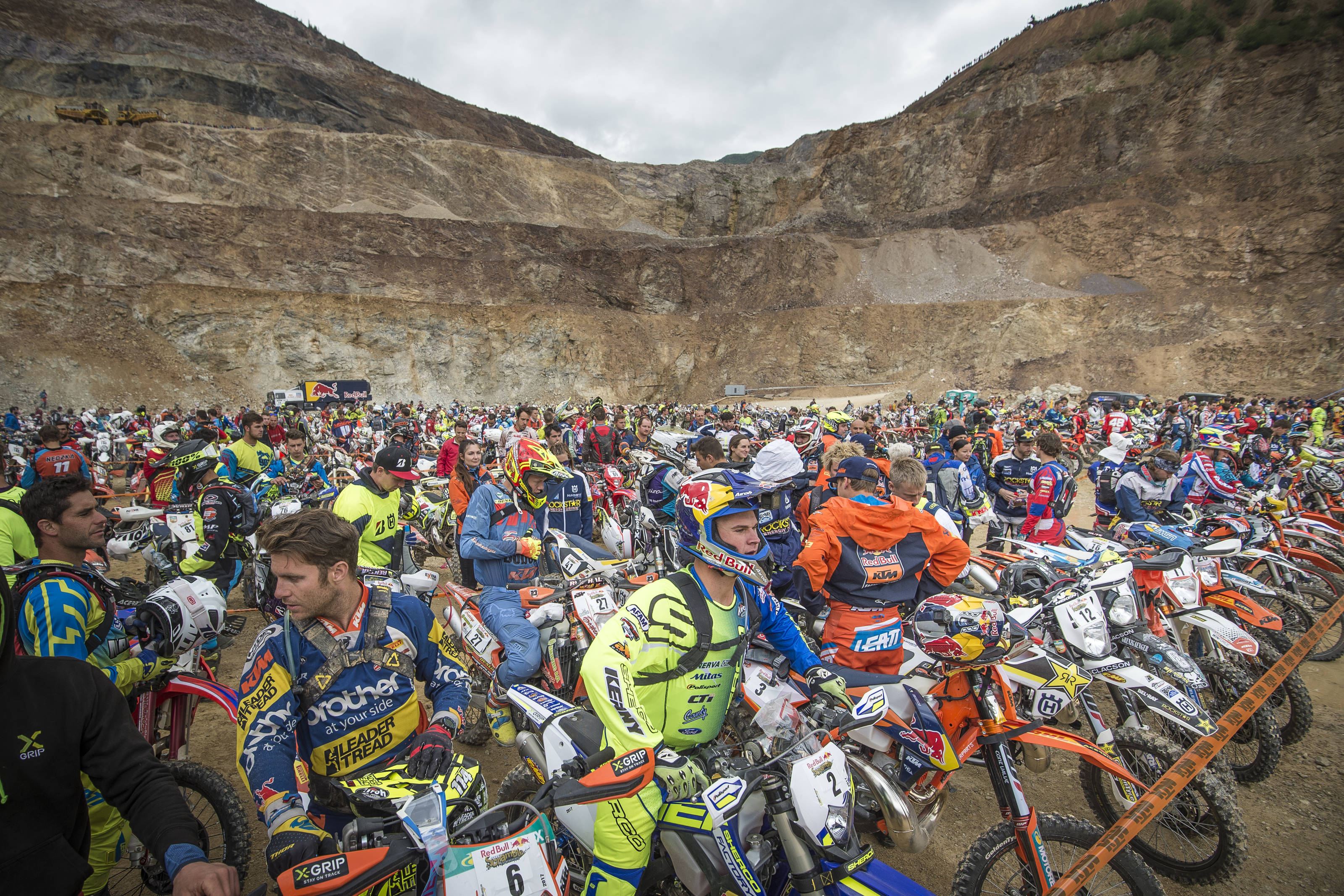 Jarvis crossed the line in second place 3 minutes and 22 seconds later. Webb took third to complete the podium.
 "The test rides really paid off, I am super happy about my win! I'd like to dedicate this win to my parents, who sadly couldn't be here because my mother had had an accident." –  Alfredo Gomez
FINAL STANDINGS
1.Alfredo Gomez (ESP) 02:17:06
2.Graham Jarvis (GBR) +00:03:22
3.Cody Webb (USA) +00:05:04
4. Wade Young (RSA) +00:09:31
5. Jonny Walker (GBR) +00:10:41