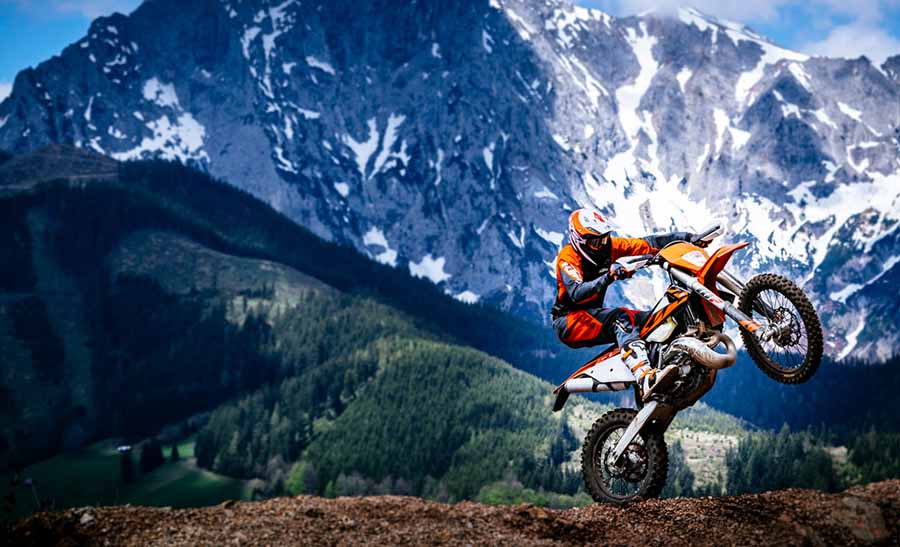 KTM takes the long awaited leap and we say goodbye to the premixing ritual
For so long we were promised it was coming to a major manufacturer and for model release after model release it didn't appear but that's all history now. Just like mixing oil and jetting a carb – as long as you buy a KTM or Husqvarna that is. Fuel injection is here and the two-stroke has received that technological boost that will see it enjoy a long and healthy future.
EFI has been put to use widely in two-stroke marine engines for ages and in fact you can even buy an EFI kit from Ecotrons and fit it to a two-stroke engine of your choice. It's not new, but up till now no manufacturer has taken the leap and put in on mass produced model lines for dirtbikes. Part of the problem has been increased cost at the dealership and no huge demand from buyers. KTM two-strokes have no trouble selling around the world so why fix what ain't broke? Strict Euro 4 emissions standards which came into effect on January 1, 2016 (manufacturers had a grace period to adjust model lines), forced its development and now to finally meet those standards the carby has to go.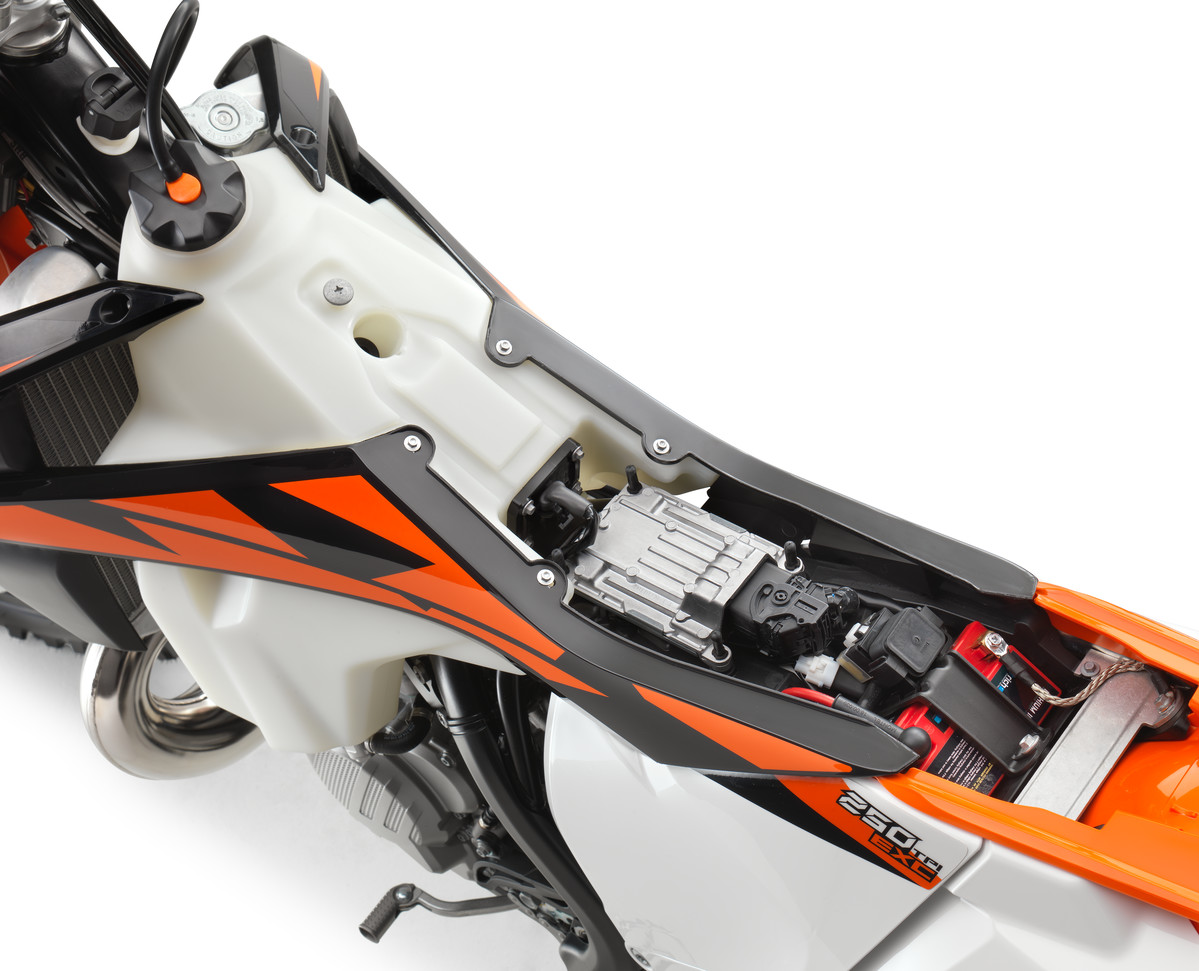 TRANSFER PORT INJECTION
The system KTM has employed isn't exactly EFI as we know it on four-strokes. It's called Transfer Port Injection (TPI) and it's been developed with engine management systems company called Synerject which is now based largely in the States, but Synerject was sold to the Continental Automotive Systems a couple of years ago by Orbital and what may surprise you is that both Orbital and Synerject are born and bred in Western Australia. The sale to Continental gave Synerject a larger reach, one that might ultimately see it in your shed real soon. We reckon there's enough there to say there's a good sum of Aussie tech in the 2018 KTMs.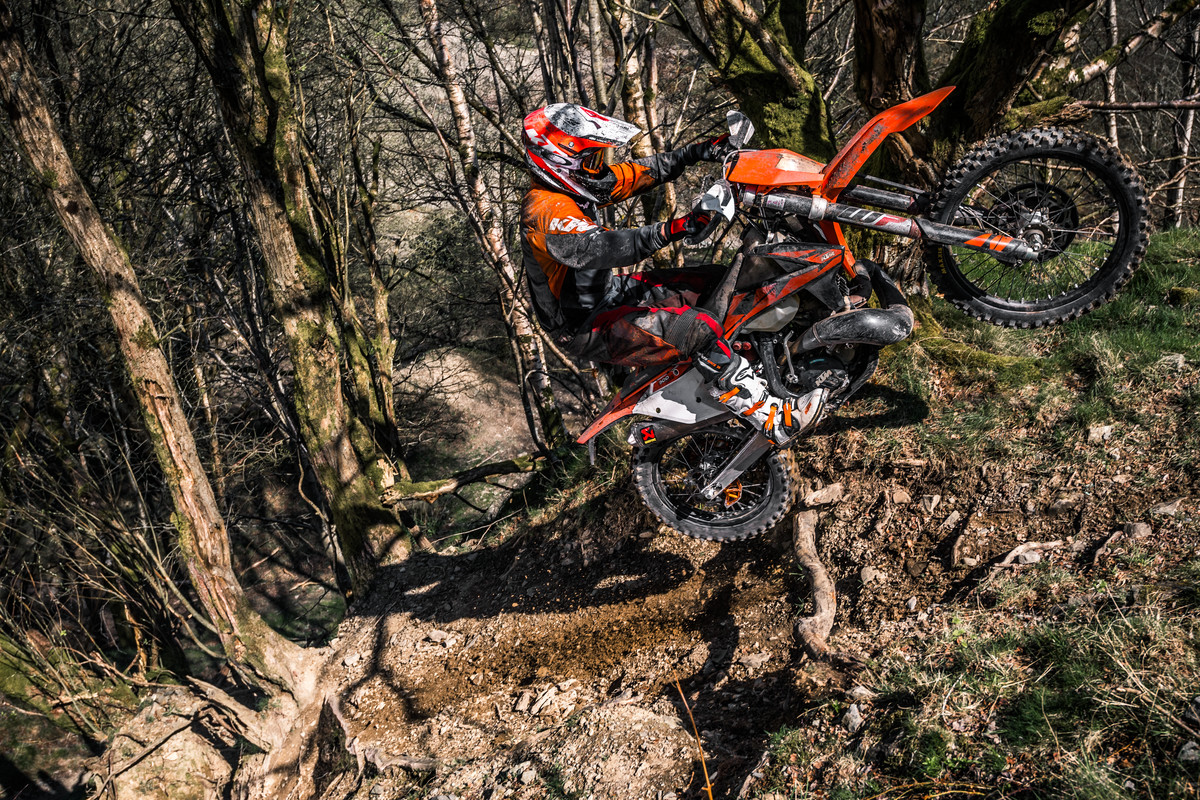 But what does fuel injection give you that's an improvement on current tech?
It doesn't give you more horsepower but it's all about how the power is produced and with TPI it's a great deal smoother in its delivery. It's also a lot more fuel efficient and of course the emissions are greatly reduced with about 50 per cent less smoke from the pipe. Finally there will be no more premixing of fuel (oil is fed into a reservoir and dispersed via a pump), and no more jetting and re-jetting as conditions change because sensors take care of all of that from now on and the ECU (the bike's computer) does it all in real time. You also can't flood the bike from a tip-over so pretty much all of the annoying stuff is now a thing of the past.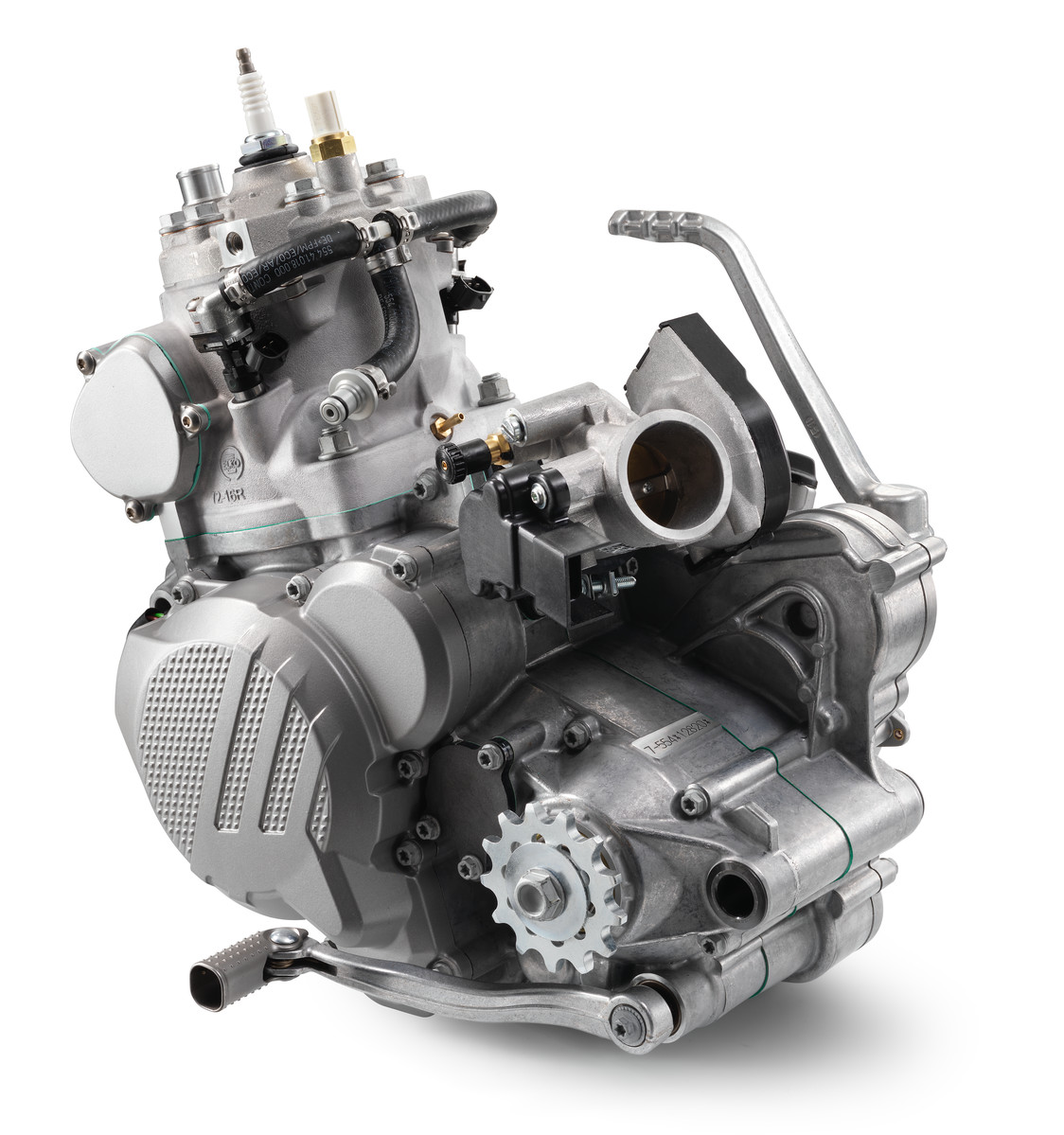 FUTURE PROOFING
250 and 300 feature a range of new components including the 39mm Dell'Orto throttle body and a new EMS (Engine Management System), which includes a new ECU (Electronic Control Unit) which uses a number of sensor readings to determine perfect ignition timing and fuel injection.
There's also a new frame to accommodate the oil filler cap and hose to the oil tank within the frame tube. The filler cap is located halfway between the steering head and the fuel tank. KTM says that about 700 millilitres of oil is good for five tanks of fuel.
Back into the engine we find a new cylinder which has the same dimensions as the previous model but now also a dome to house the injectors. The air filter box is new as is the oil pump, twin throttle cables, a 195W generator and same voltage regulator as the EXC-F models and also a nine litre fuel tank. And to top it off there are some sweet new graphics.
The bikes also retain the improvements the previous model enjoyed like balancer shaft, DDS clutch and lithium ion battery.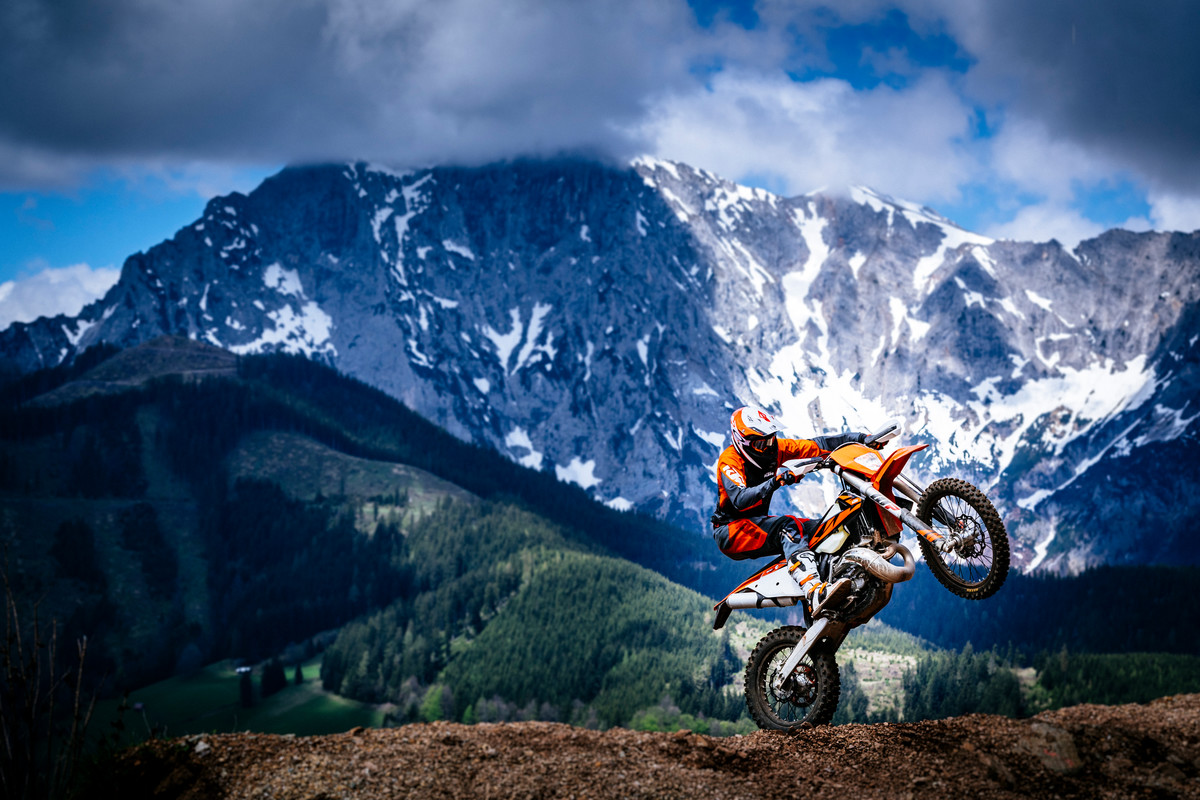 JOACHY'S CALL
Joachim Sauer, head of Product Marketing Offroad and all-round top bloke had this to say on the launch of the new 250 and 300 EXC TPI; "It is a very proud moment for us to unveil the world's first serial electronic fuel injection two-stroke offroad competition bikes. We at KTM are committed to developing revolutionary technology, and with the KTM 250 EXC TPI and KTM 300 EXC TPI models we feel the game has once again been changed, as this is a global first. Our goal was to create a two-stroke enduro bike that would not be incredibly complex, while also retaining the feel of a carburetted machine, yet with all the benefits of fuel injection. This includes the elimination of the need to pre-mix fuel or change the jetting for different environments, which is a major benefit to the rider for hassle free, two-stroke fun."
Joachim is a straight shooter and he calls it as he sees it – even if he believes KTM has got it wrong. He was a great rider in his day (still is) and you'll not meet anyone with more passion for both the product and for riding.
SIMPLE FACTS
So in a small amount of time after improving already two great bikes, KTM has taken the leap and given us two-stroke machines designed to be the smoothest ever ridden and the most environmentally friendly. The downside is the fact that the once simple machines have now become more complicated. There's not much mystery about a carby anymore but a lot of the classic shed tinkering time that two-strokes avail themselves to so well will be lost to unfamiliar terms and computers in place of where there was once a flat-head screwdriver slot. Is that a good thing? Well, yes and no. The simplicity we loved was also complicit in it being phased out by regulations, so it became a situation where it either happened or we said goodbye to the bikes just like we did with the 200 EXC. Now whether it sees it past 2020 when Euro 5 standards hit is another matter – let's hope so and long live the dinger.