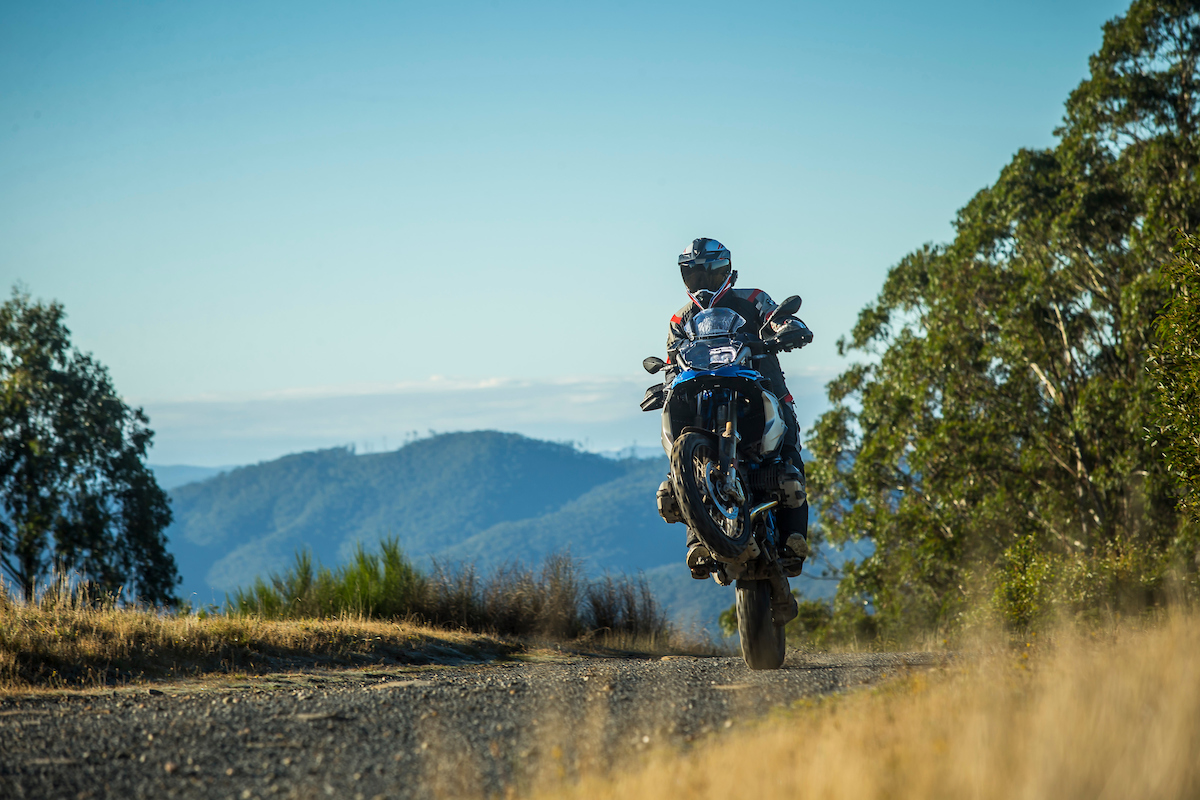 For 2017 BMW Motorrad have released a new model in their R 1200 GS range and it aimed at those that want to take their off road adventure riding to a new level.
Story Shane Booth | Photography iKapture
Two days in the Victorian Alpine region, on a new BMW R 1200 GS Rallye X and to top it off perfect weather and trail conditions; what a tough few days at work! The launch for this new addition to the R 1200 GS lineup was aimed at showcasing the potential of this new off road oriented 1200 GS and it did just that. By far the most technical terrain adventure bike launch I have been part of, it stretched riders at times but everyone dealt with the challenges exeptionally well and no doubt learned what this bike and it's features are capable of.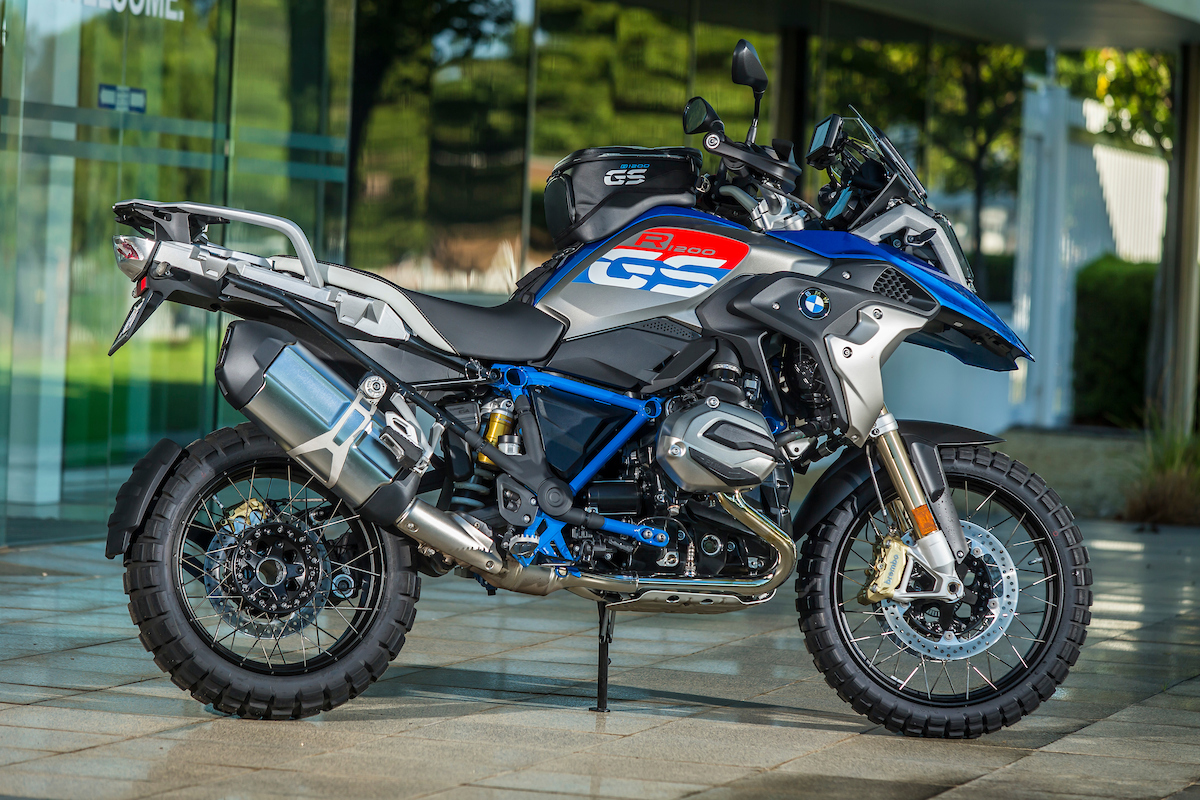 WHY THE RALLYE X?
If you have an off road background and you are looking to get into adventure bike riding while still heading into the trails then this bike is worth a serious look. It will allow you to enjoy the trail just that little bit more, the odd gentle jump here and there plus looking very cool while you do it. The electronics package is arguably the best in class; you just need to take the time to understand what you have at your fingertips, do that and it will enhance your riding.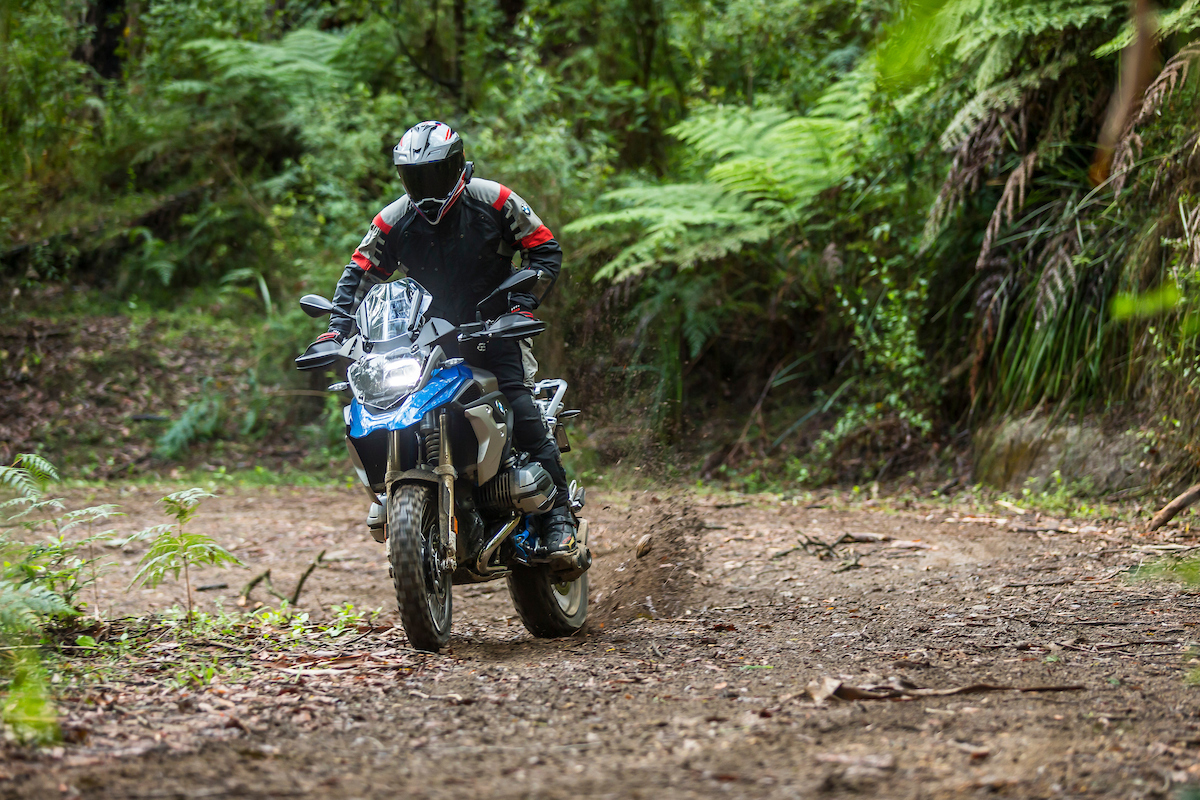 THE DETAILS
The new R 1200 GS Rallye X is specifically aimed at adventure riders that want to head more off road than most. This bike has everything you need to head into the most technical off road terrain that adventure riding will throw at you. The electronics package is extensive; ABS pro which factors in lean angle when braking, Dynamic Electronic Suspension Adjustment (ESA), electronic cruise control, gear shift assist pro which allows for clutchless up and down shifts, dynamic traction control, riding modes pro which offers six preset riding modes for different conditions, hill start control, heated grips and tyre pressure monitors. Outside of the electronics this bike has specific off road suspension fitted that offers 20mm more suspension travel and 20mm more ground clearance than a regular 1200 GS.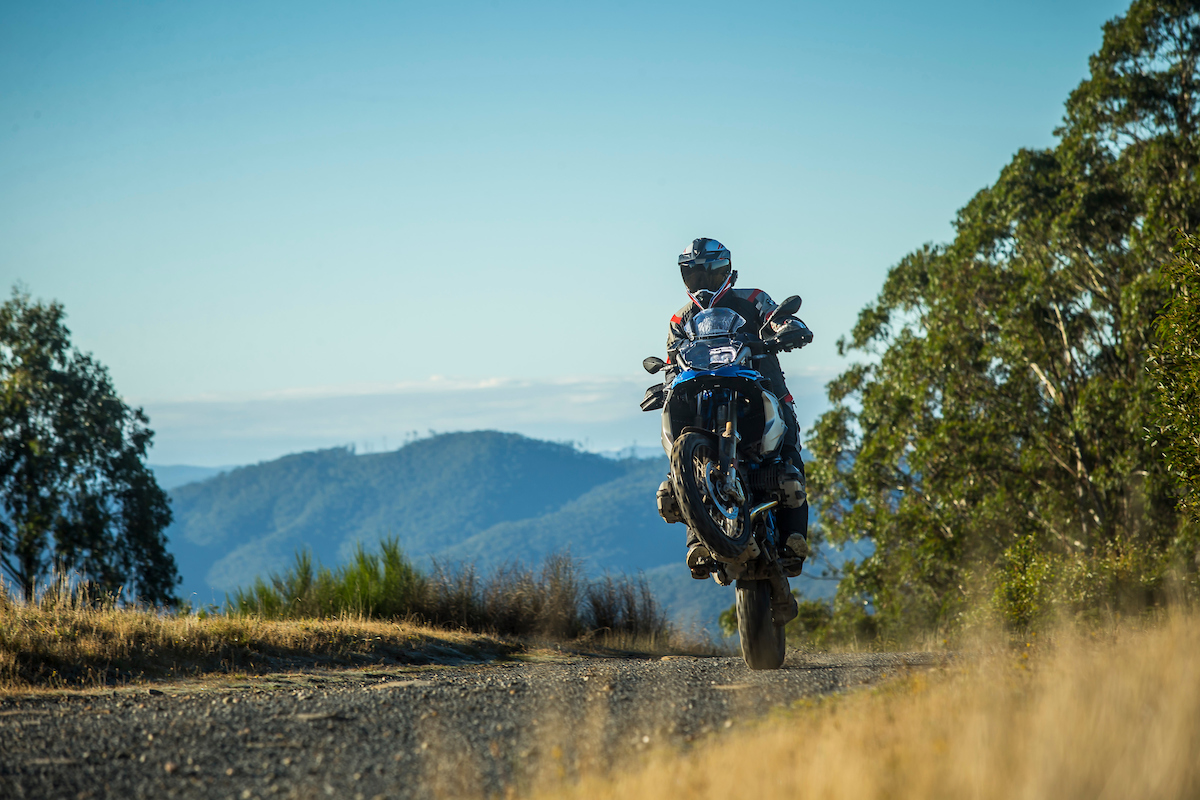 The updated electonics allow this suspension to self level if you choose the mode to do so, pretty impressive stuff. They are without a centre stand, which may be an inconvenience at times no doubt, the benefit being that you increase ground clearance, save some weight and avoid the annoying centre stand slap that you can get on bigger impacts. The bike has the wider enduro foot pegs as standard too. Spoked wheels are fitted along with Continental TKC 80 tyres, you are ready for the dirt straight off the showroom floor. The Rallye X has a very small screen fitted with the purpose of staying well out of the way in technical terrain, it achieves that but at the expense of wind protection on the open road or trail.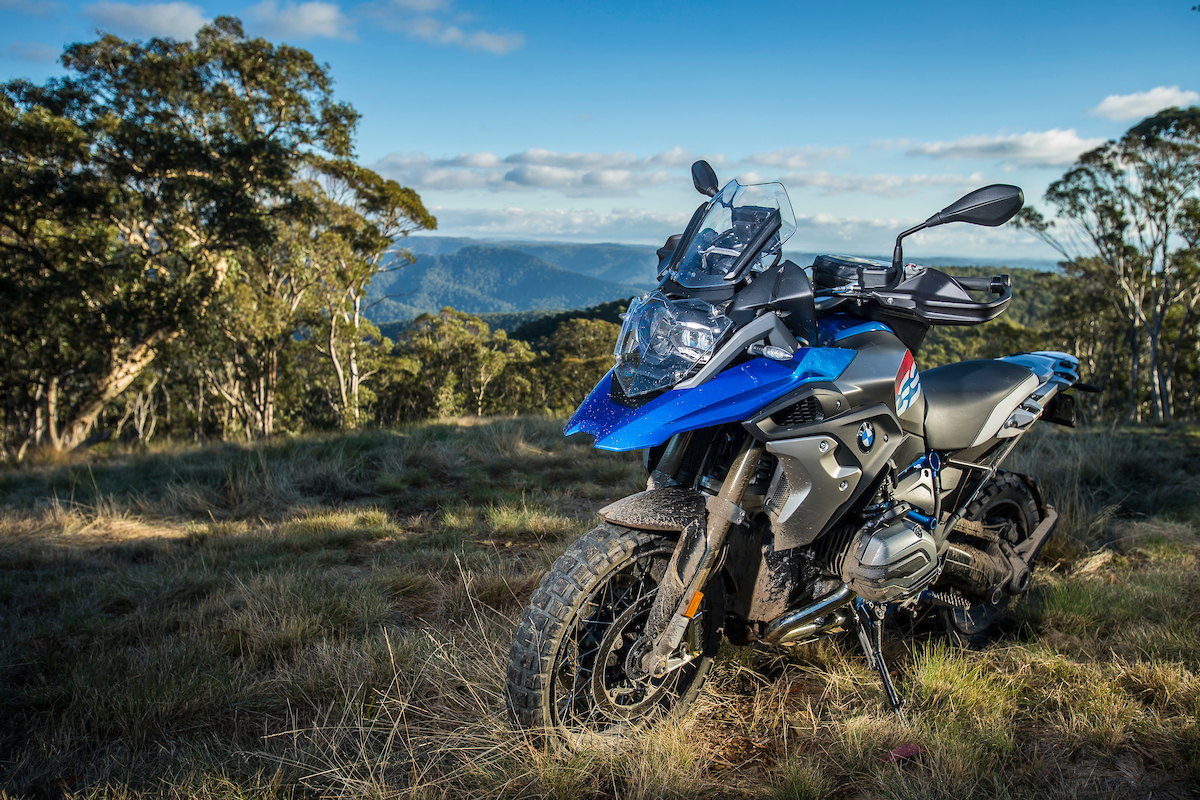 RIDING THE RALLYE X
There is no doubting this bike offers a freedom off road that has not been available within the range of GS models in the past. Don't think this bike is going to feel like it weighs nothing and can be sent off erosion mounds like an enduro bike; that's not what this is about. It is slightly lighter than the other GS models but only via the lack of pannier racks and centre stand really. It's more about the additional suspension travel being paired with a bike that has been built with off road riding as the core of its use rather than long distances and comfort touring. That combination reveals a GS that has always been there but just not exactly in this form.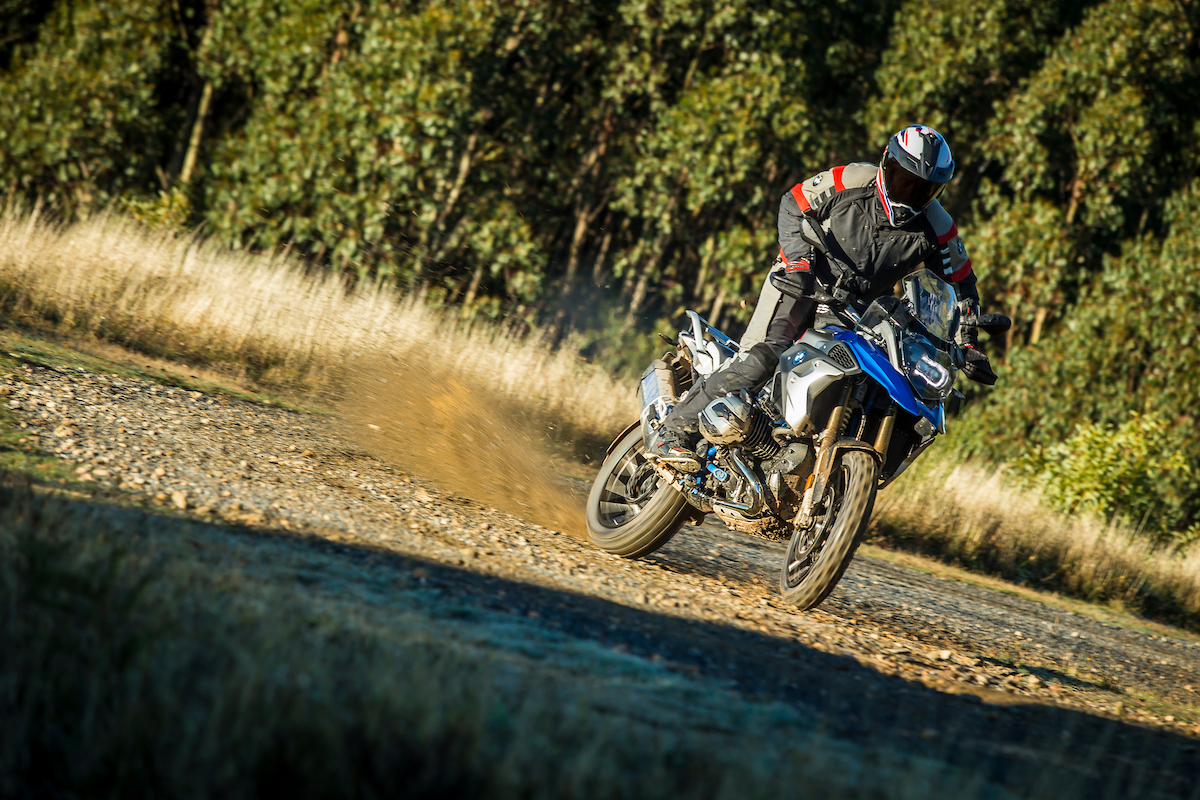 For the full review on the BMW R 1200 GS Rallye X check out issue #215 of Dirt Action Magazine.