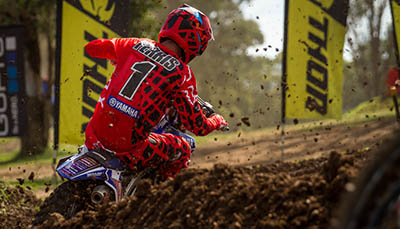 CDR Yamaha's Dean Ferris has consolidated his position at the top of the MX1 leader board after another triumphant day at round two of the MX Nationals, held at Appin Raceway, southwest of Sydney.
On a day that threw up some challenging weather conditions and a difficult and technical track, it was Ferris who rose above all others to take his second round win in a row and lead the premier division by 23 points back to his nearest rival.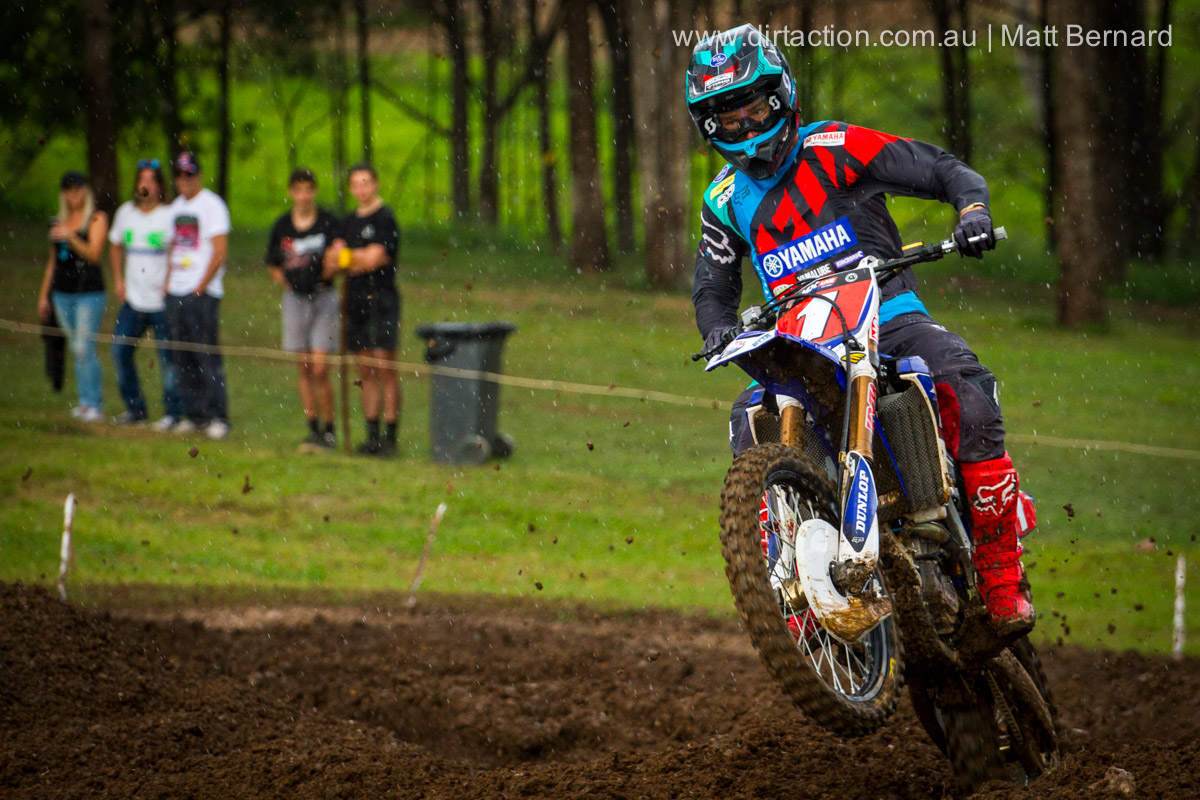 The round started out strongly for the reigning champion, as he posted the fastest lap in the Go Pro Superpole event and again he was out to make every post a winner when racing began.
Moto one got underway under clear blue skies and the full field of 38 thundering 450cc motocross bikes charged into the first turn. Ferris was well placed in the early stages and with 30 minutes of racing ahead, things were looking good for the CDR Yamaha rider.
But he was unable to maintain his intensity and dropped back to fourth place by mid moto but now the experienced campaigner, Ferris was able to regroup, find his mojo again and claw his way back to a second place finish.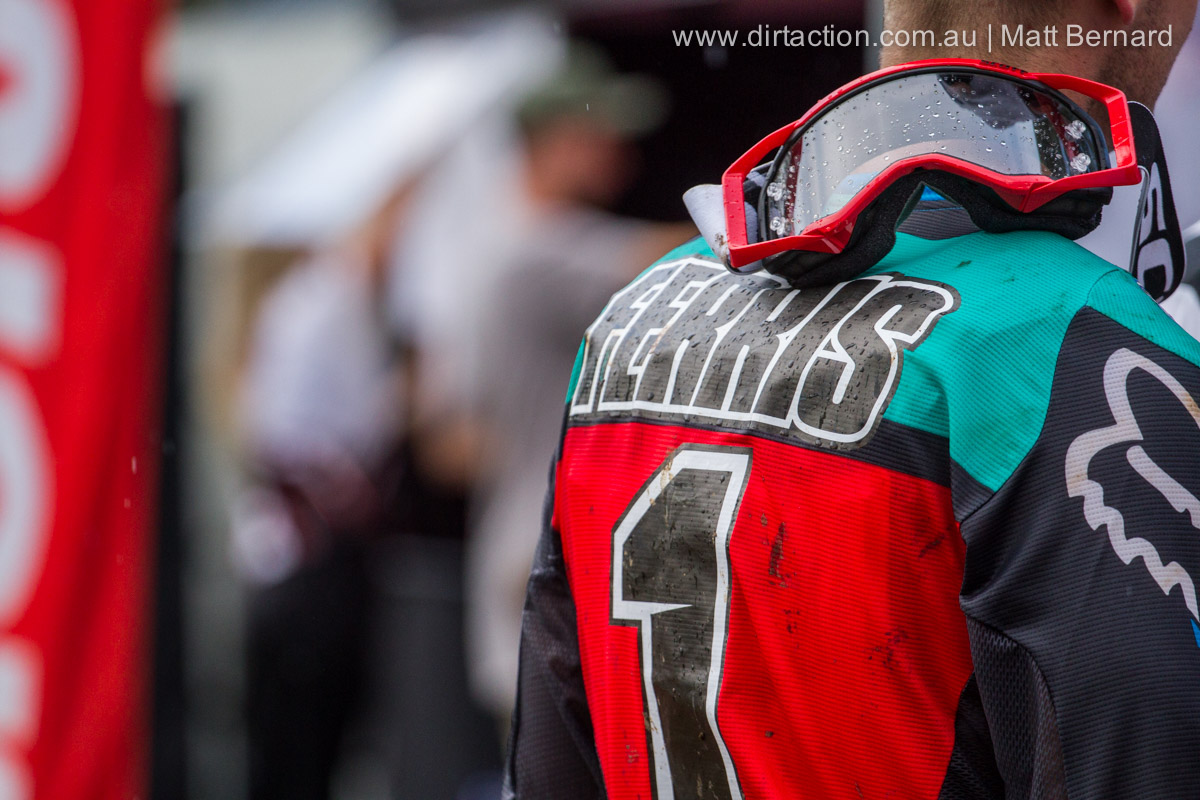 As the field gridded up for moto two, a dark cloud rolled over the venue and while there wasn't a huge downpour, a moderate drizzle fell on the already deeply rutted, clay based racing surface making it extremely slippery and demanding for all riders.
But from the moment the gate dropped, Ferris simply put on a riding clinic. He motored away from the field and left them in his wake as he set about stamping his authority on the day. But the end of the moto, he had cleared out to a 25 second lead to take the race win and with it the overall round victory.
"Another round win and a good day for myself and the team," Ferris states. "We had two vastly different track conditions today, and they were much different from the opening round so it's good to be able to perform on all surfaces and in all conditions.
"Moto two was tough in a lot of ways but I enjoyed the challenge of riding in ruts and the rain just added another aspect to it.
"We are off to a great start in the series but it's just two of 10 rounds and we all have a long way to go. Thank you to the CDR Yamaha team for their continued support and belief and we can now prepare for the next round at Conondale which is one of my favourite tracks," Ferris ends.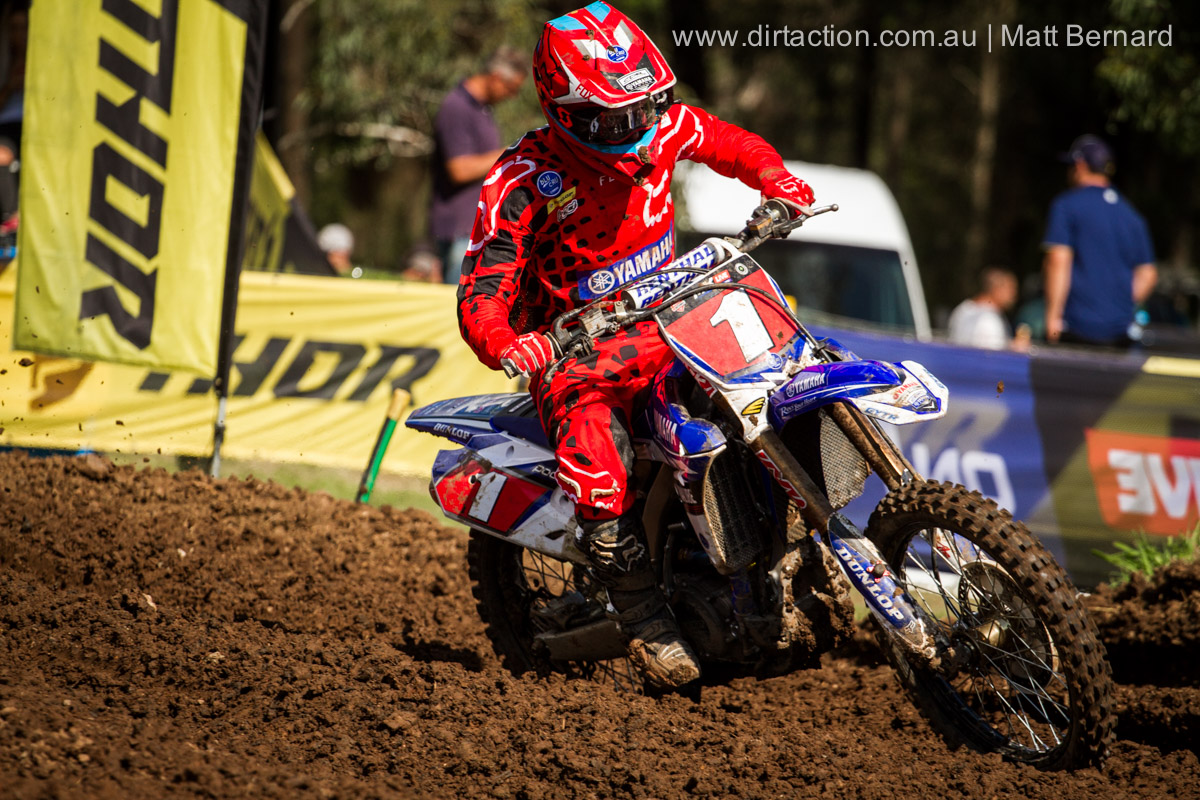 Team mate, Dylan Long had a tough day at the office to come home in 12th place. Long jarred his recovering wrist in the early stages of moto one but continued to ride through some pain and grind out the best result he could. Despite the 12-13 moto results on the day, Long sits in 11th place but determined to get back on track in the coming rounds.
"This track was always going to be hard on my hand and wrist as the ruts and heavy landings on jumps really have an impact on your body. But when I got a bit loose in the first moto and hit some ruts and bumps, it gave my wrist a pretty good hit and a jolt of pain went right through me.
"I did what I could for the rest of the day but it's disappointing as its nowhere near my best or what I can do. I will get some more treatment before the next round and hopefully my body will be in much better shape for Conondale," Long explains.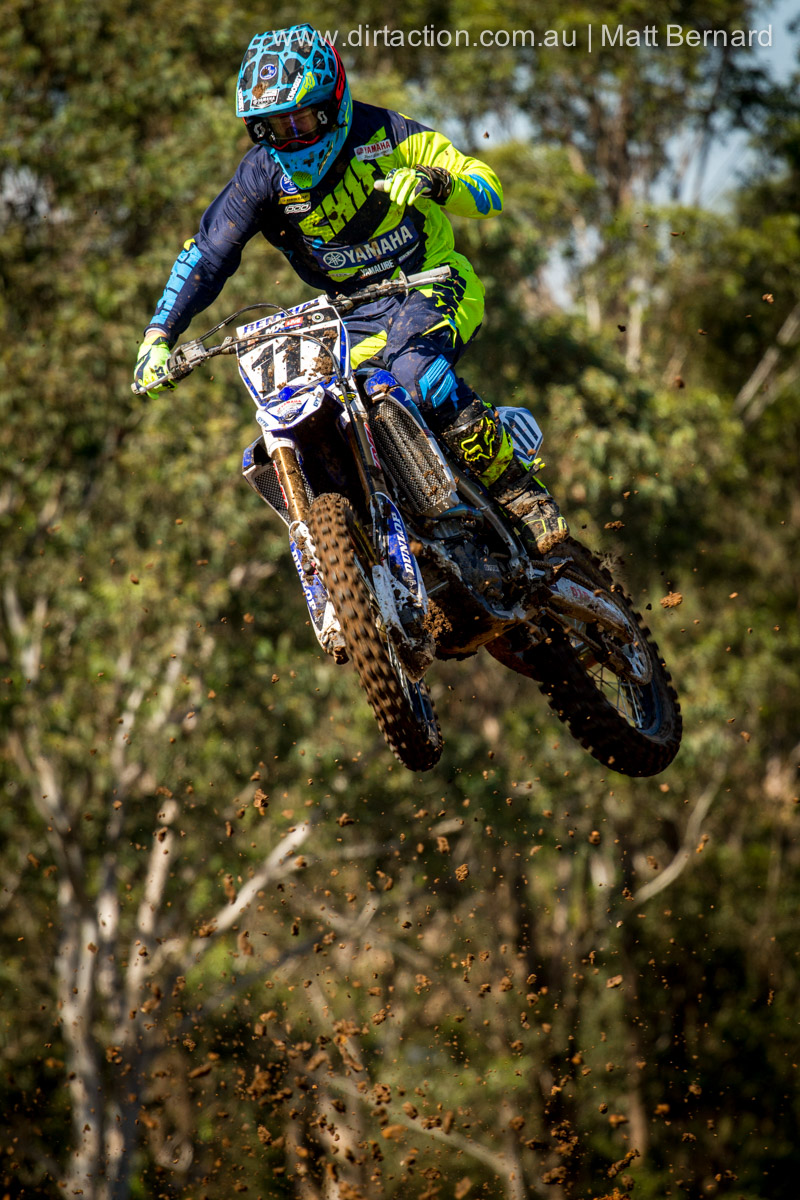 Round three of the MX Nationals will be pivotal for both CDR Yamaha riders as Dean Ferris will be looking to keep the momentum rolling from the opening two rounds will Dylan Long is looking to get his championship back on track as he races his way back to full strength and fitness.
For a full list of results; https://trackintel.com/ti/mxn/ajax2014/results
And for more information on the MX Nationals; www.mxnationals.com.au
Round two Results – Appin
MX1
1st Dean Ferris (CDR Yamaha)
2nd Kirk Gibbs
3rd Todd Waters
4th Brett Metcalfe
5th Kade Mosig
6th Luke Styke
7th Nathan Crawford
8th Aleksandr Tonkov
9th Kyle Peters
10th Luke Clout
Championship Standings – After Round Two
1st Dean Ferris – 143 (Yamaha YZ450F)
2nd Kirk Gibbs – 120
3rd Kade Mosig – 118 (Yamaha YZ450F)
4th Todd Waters – 108
5th Luke Styke – 107
6th Nathan Crawford – 97
7th Luke Clout – 95
8th Kyle Peters – 93
9th Aleksandr Tonkov – 85
10th Brett Metcalfe – 83
11th Dylan long – 82 (Yamaha YZ450F)