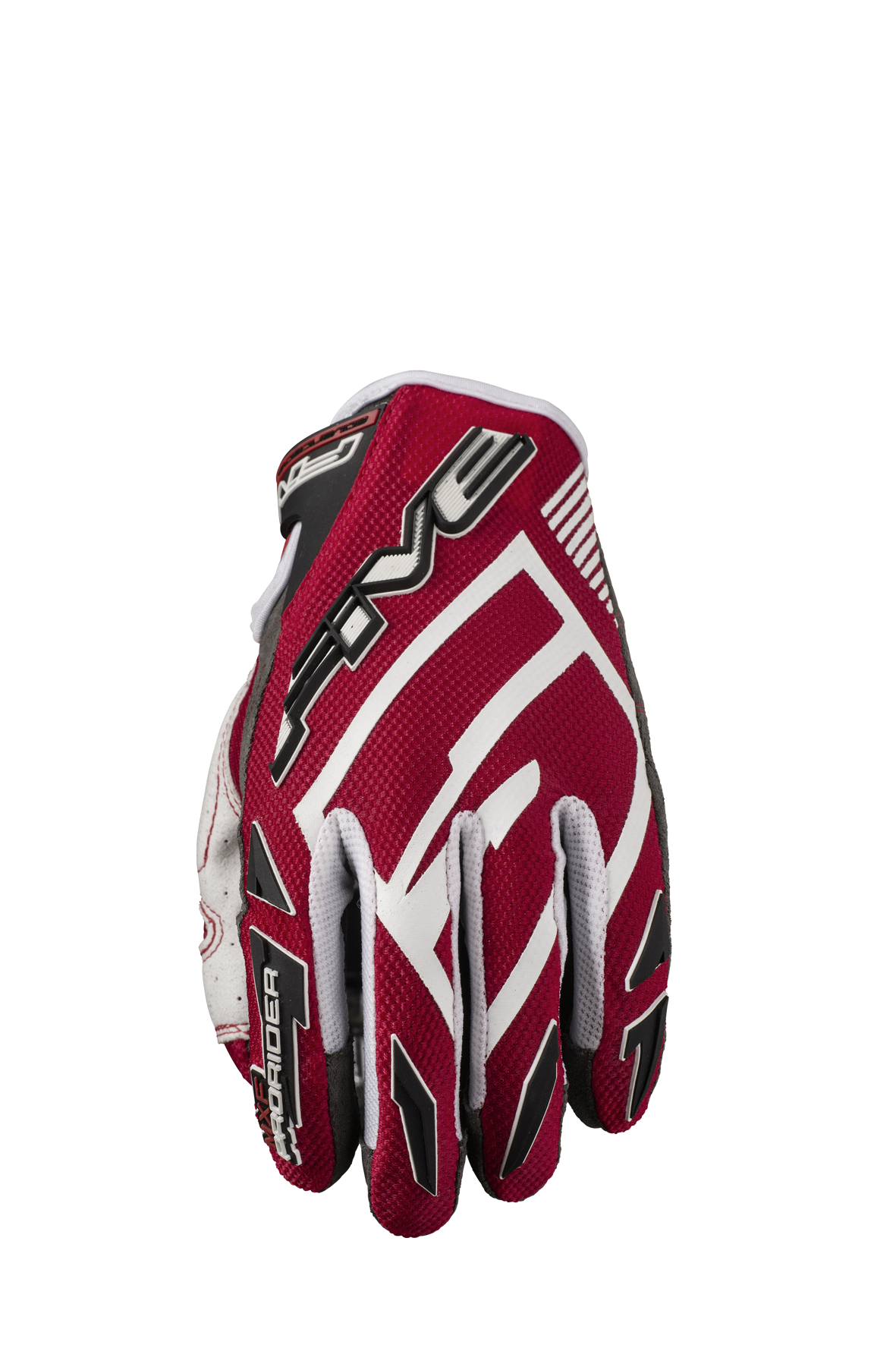 MXF PRORIDER S range
This is the latest generation of motocross gloves built based on the experience of MX Grand Prix FIVE riders Valentin GUILLOD and Dylan FERRANDIS. Even more lightweight, thin, elastic, and breathable in their "S" version than the MXF PRO RIDER. The topside is made from a single piece of YP Mesh. Finger contours are in small Airmesh™. Everything is done to create unparalleled fit. Finger protection and Sonic™ FIVE logo. The thumbs feature comfort gel at grip contact points in order to reduce the risk of blisters. Palms have protective gel to absorb shock in the event of a fall. The palm area is made from Nanofront™, which ensures control and grip that are unequaled to this day. A Lycra® comfort gusset is placed underneath the TPR and Velcro adjustment tab, which stops dirt from getting into the glove. These are the ducks nuts.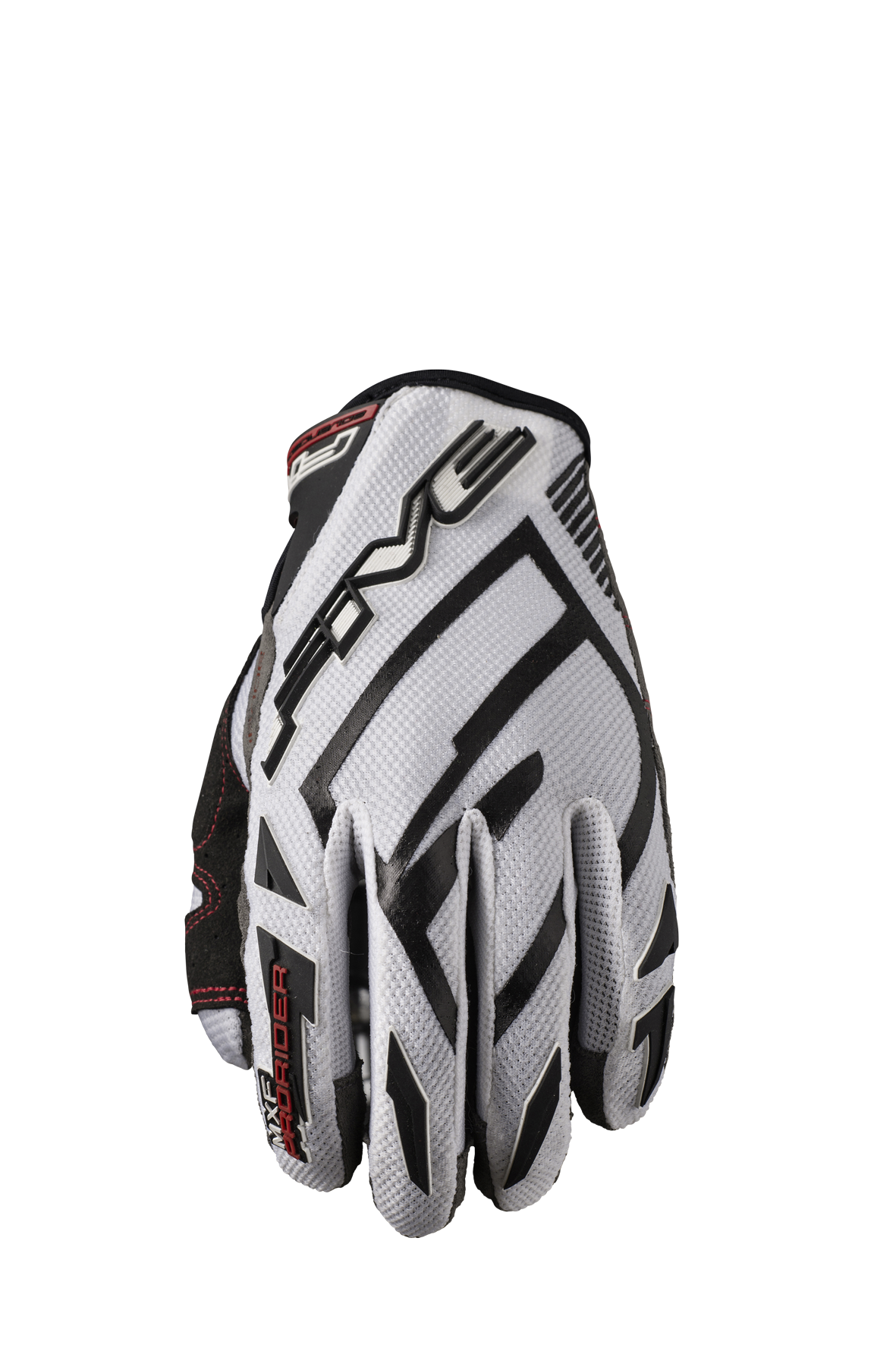 MXF PRORIDER S WHITE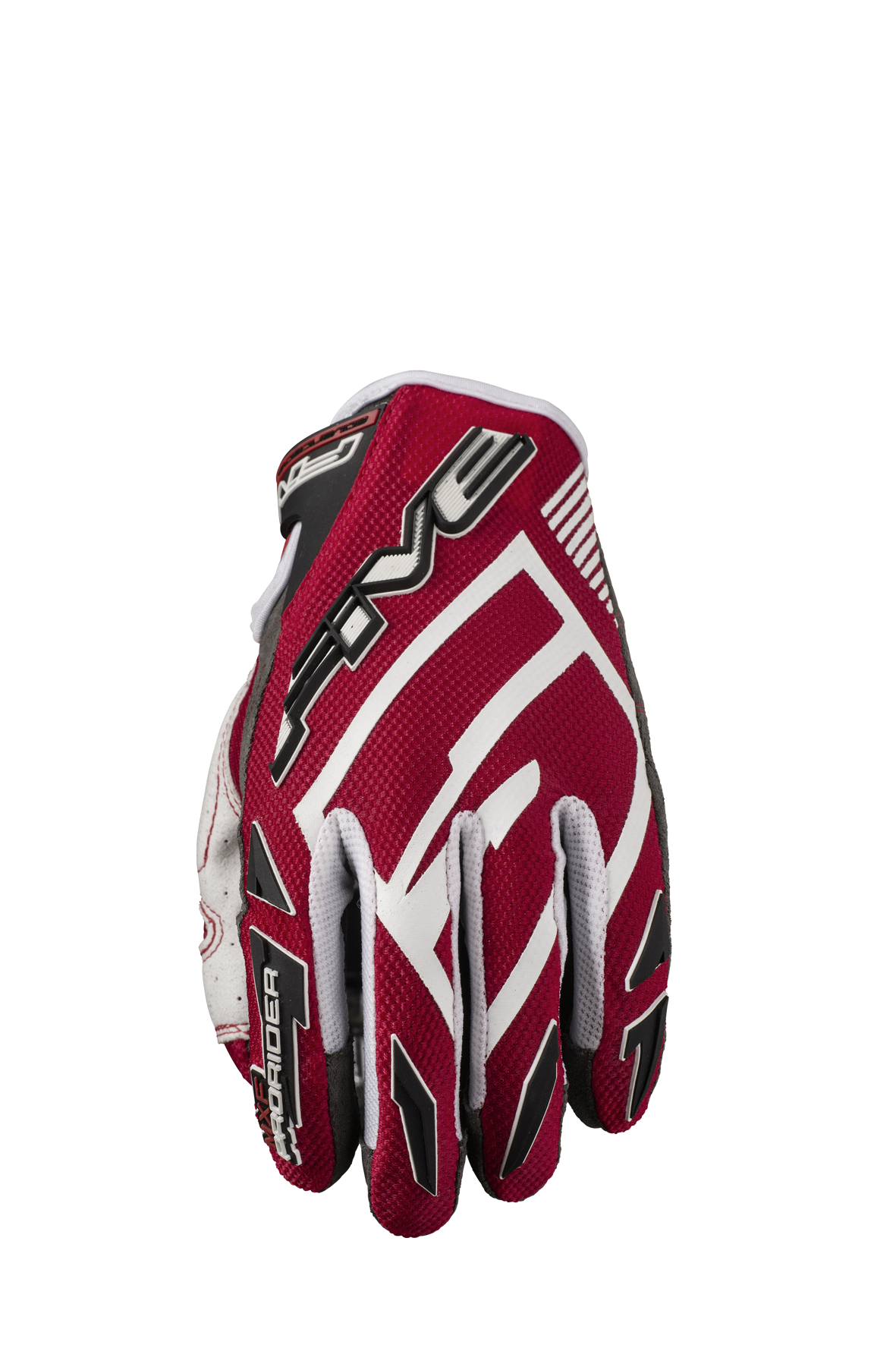 MXF PRORIDER S RED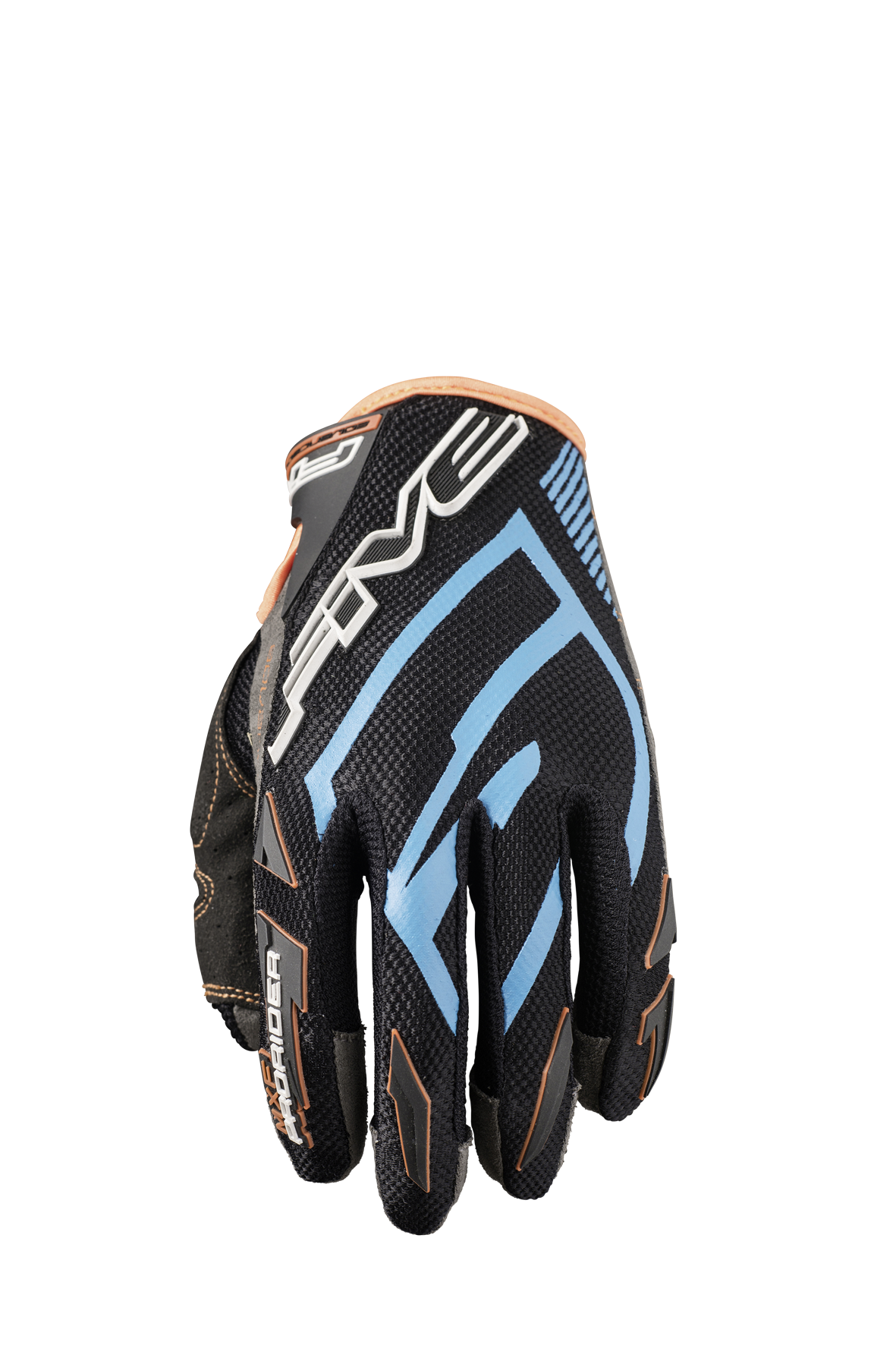 MXF PRORIDER S Blue/Fluro Orange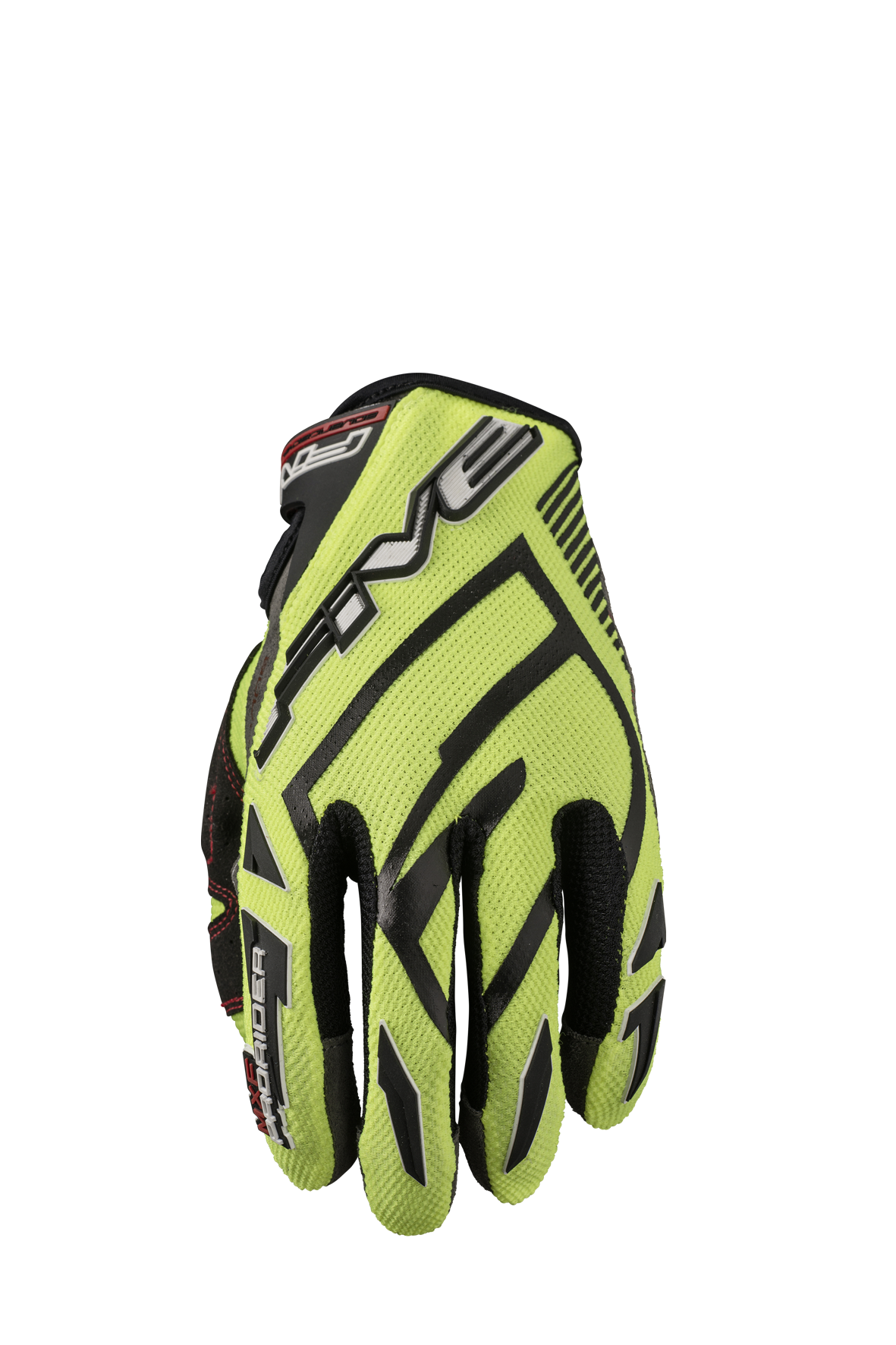 MXF PRORIDER S Fluro Yellow
MXF 3 range
Completely redesigned for 2017. Palm in synthetic leather. Topside in large mesh for improved airflow. TPR and Velcro adjustment tab. Finger contours in Heavy Lycra. And some clever visual appeal from our designer: the Sonic FIVE logo on the top of the hand is designed to be "legible" from afar, but not necessarily from close-up.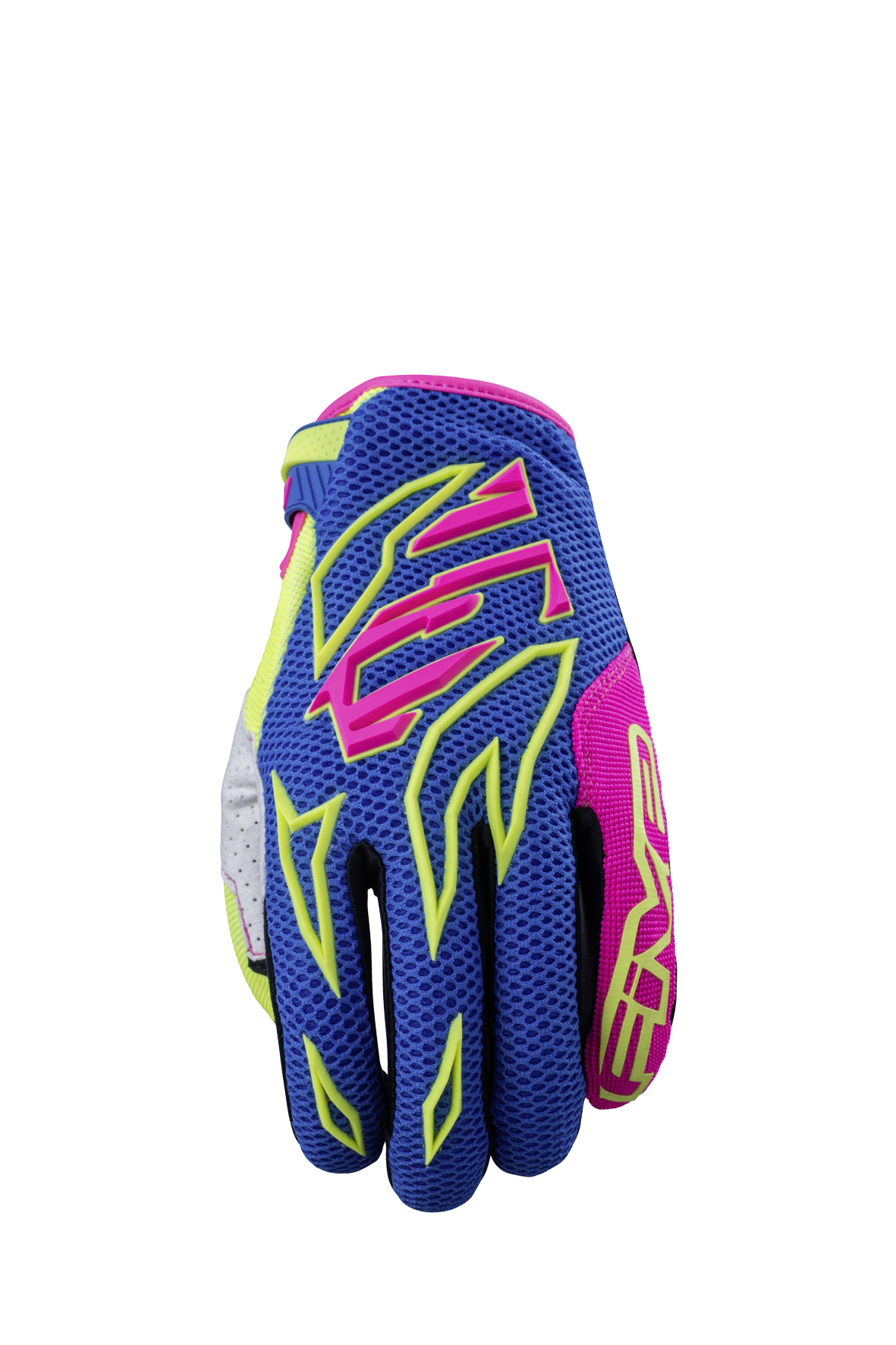 MXF 3 FLASH Blue/Pink/Yellow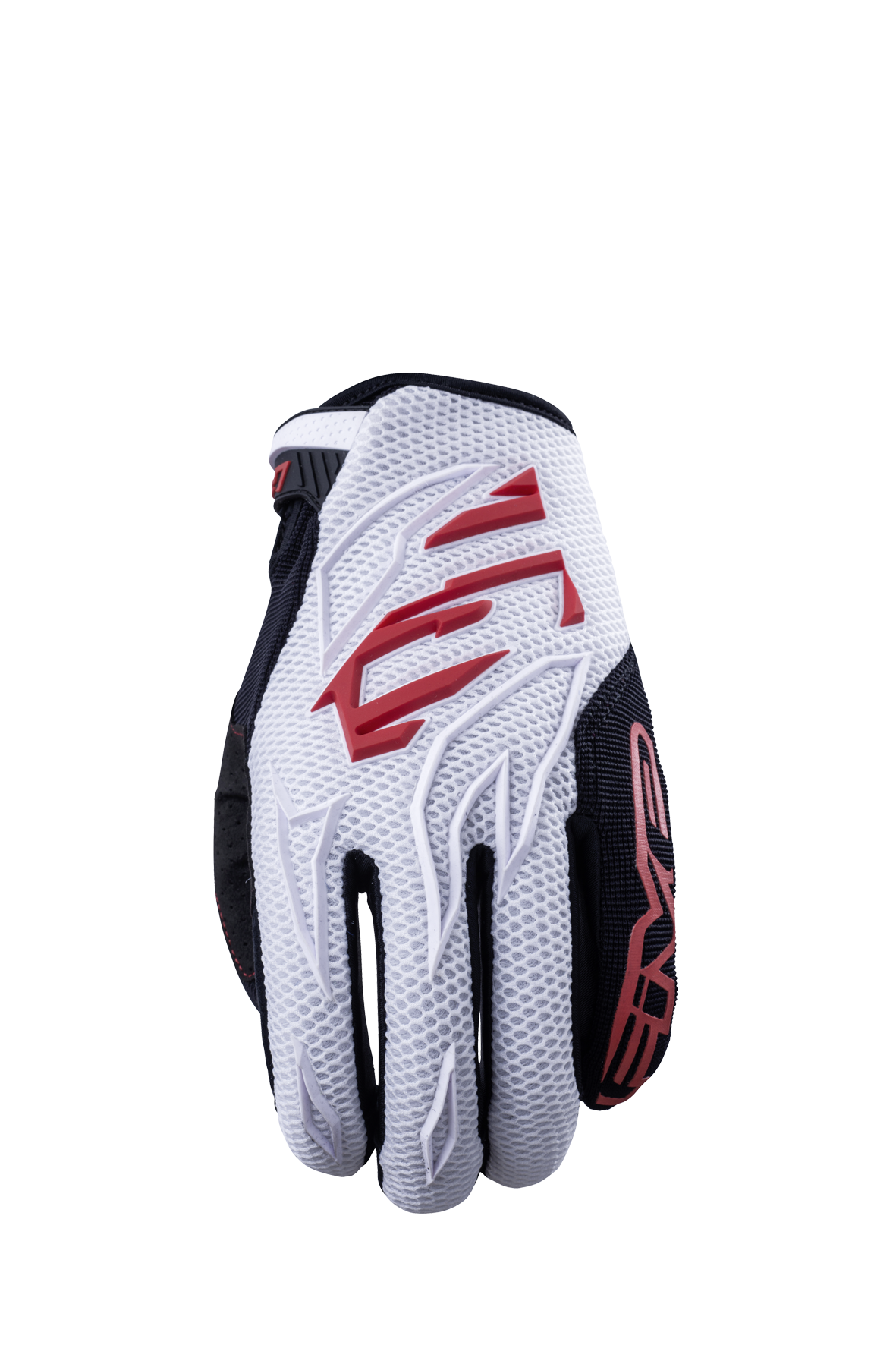 MXF 3 WHITE RED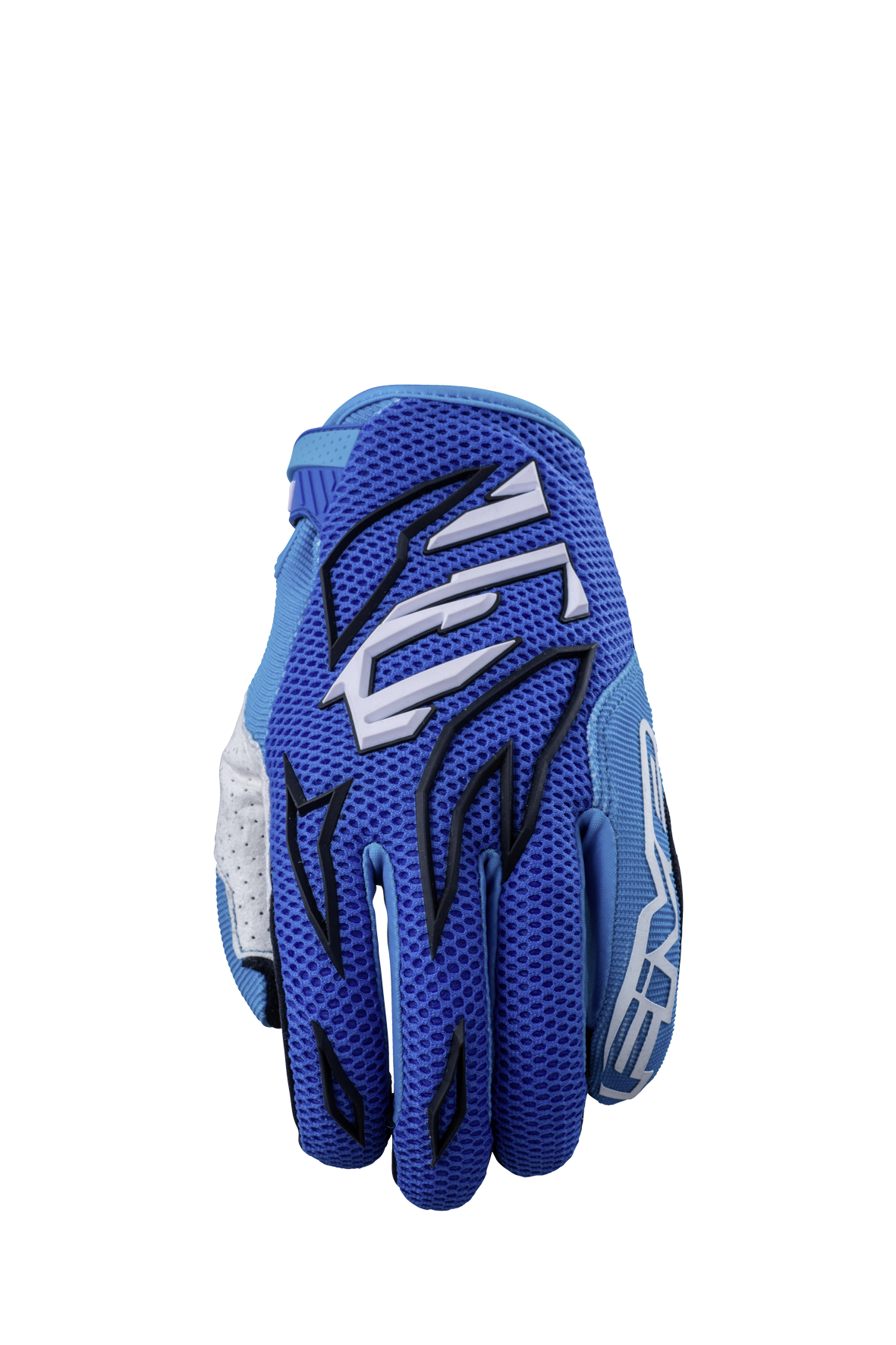 MXF 3 Blue Blue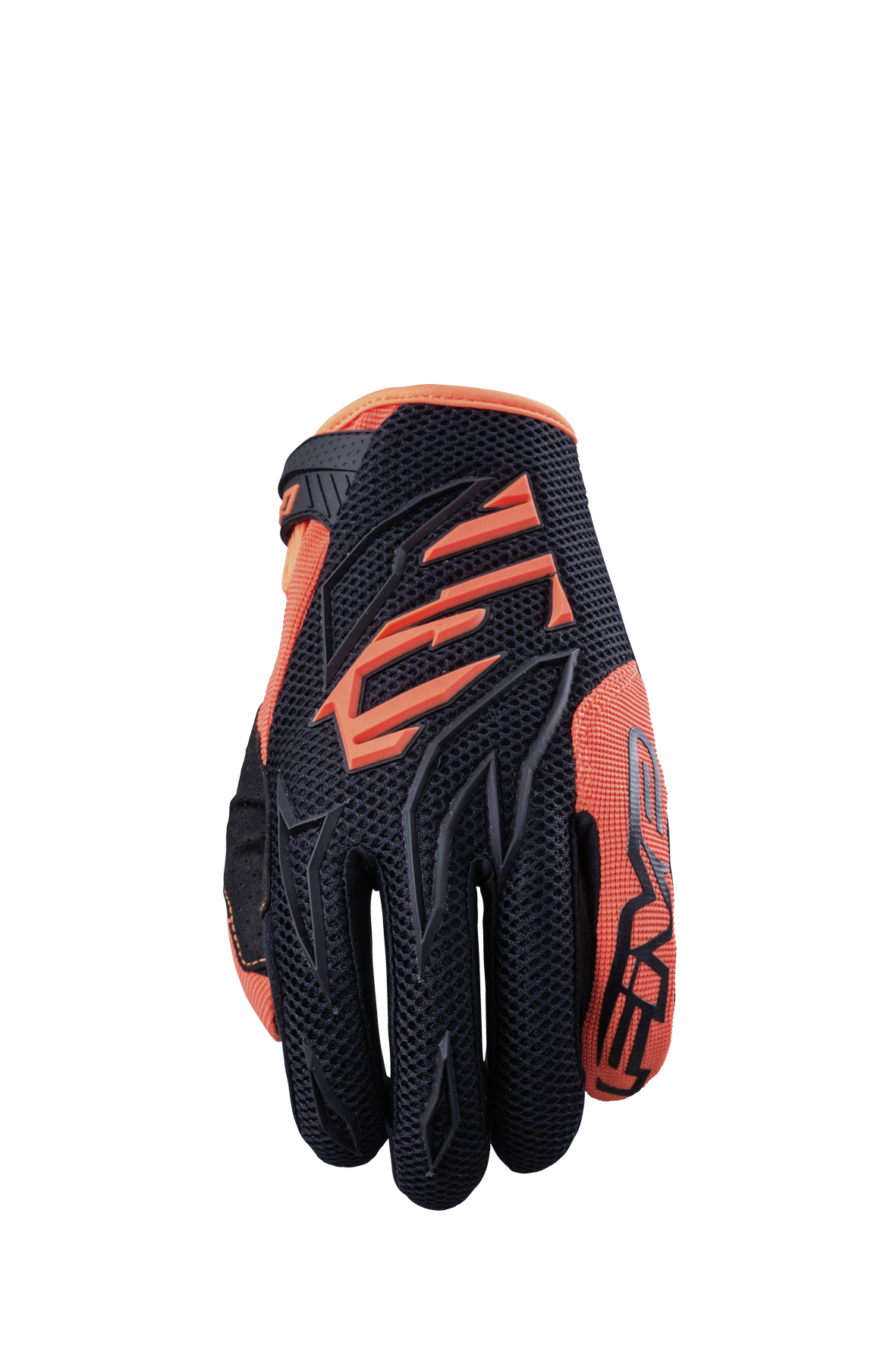 MXF 3 Black/Fluro Orange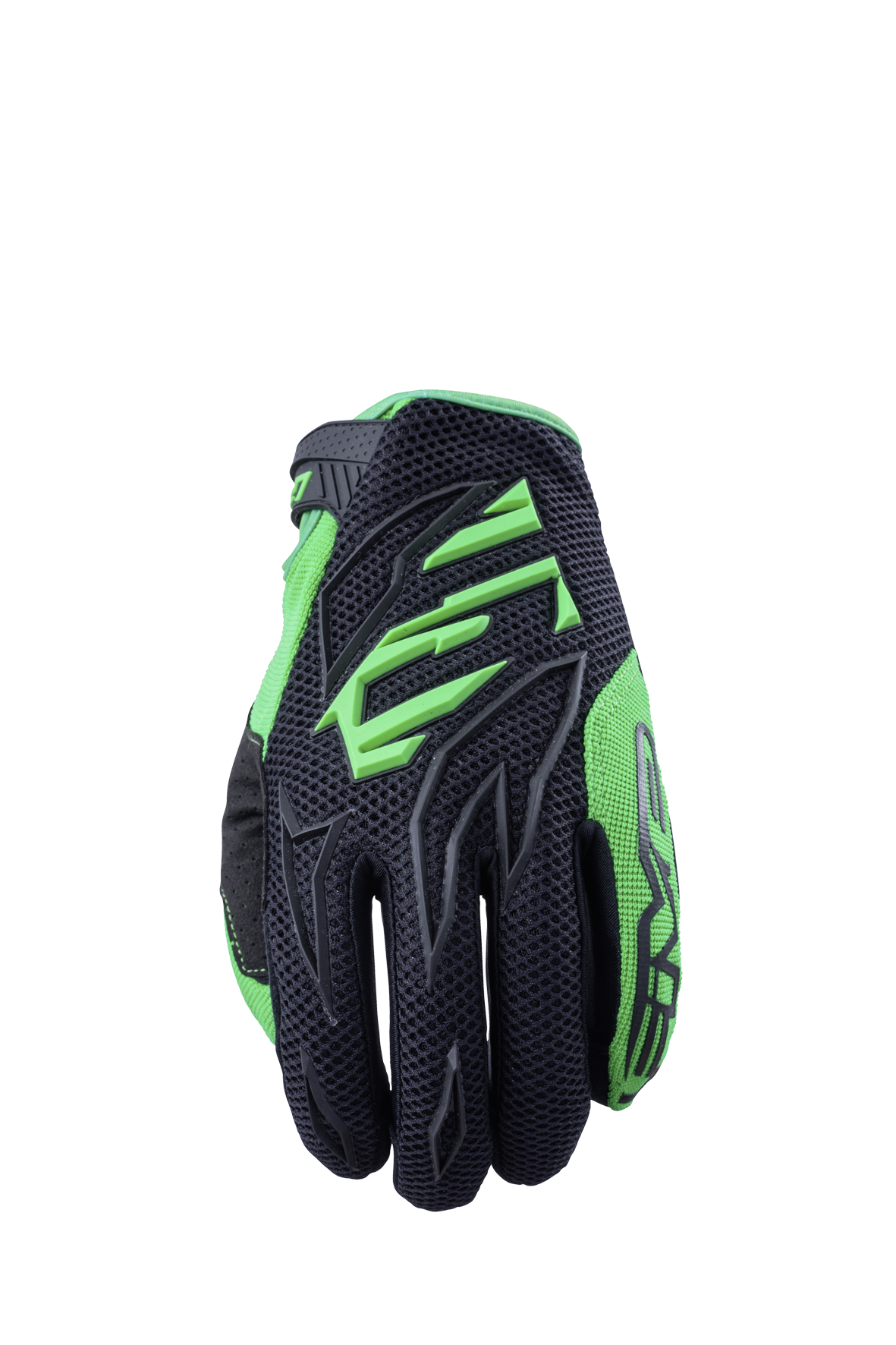 MXF 3 BLACK Fluro Green