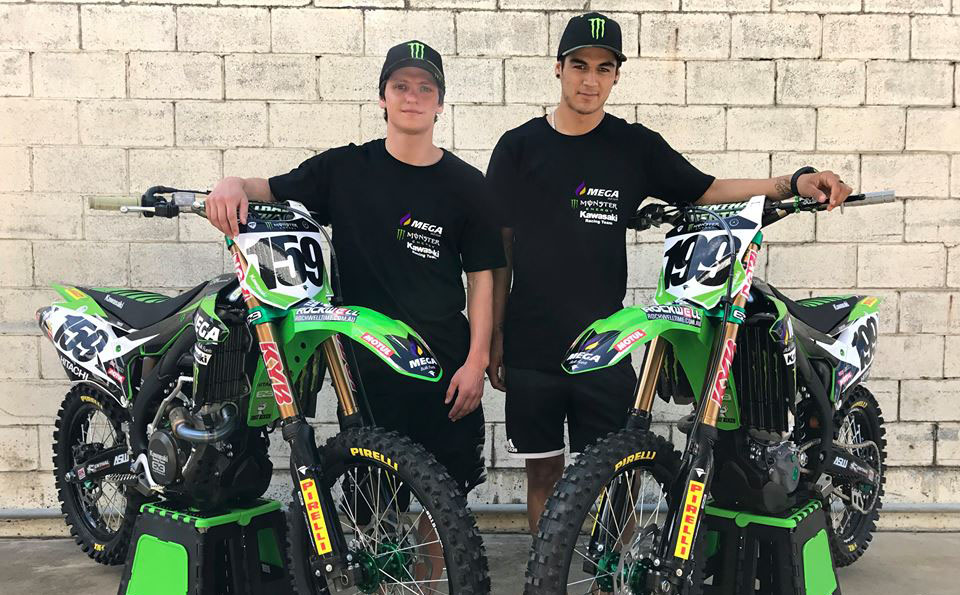 Russian motocross extraordinaire, Aleksandr Tonkov will join MX1 rookie Nathan Crawford to compete aboard the factory MEGA Bulk Fuels Monster Energy Kawasaki Racing Team KX450F motorcycles in the 2017 Australian MX Nationals series.
The 24 year old from Kungur in Russia joins the team on the back of an injury dealt during training last year. The recovery process halted Tonkov's 2016 MXGP campaign that had otherwise taken off with a promising start.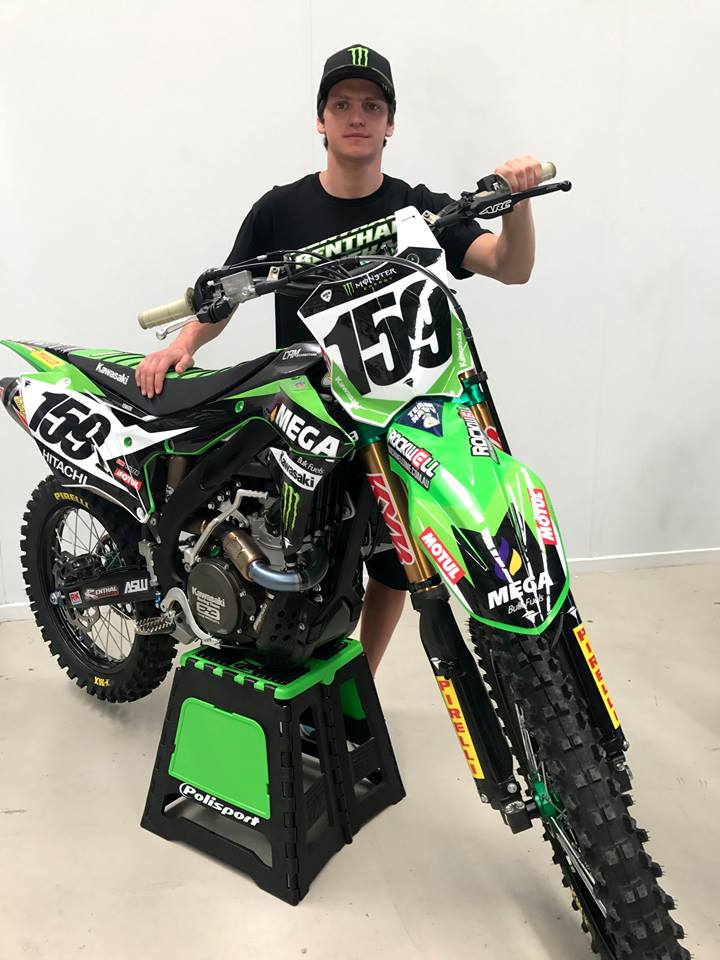 "I was in the MXGP last year and I was doing well but then I broke my back in training so I had to go back to Russia while I was healing. It was six month healing process and then I had some training to do after that. The year started good for me, everything went well but it is what it is and I am hoping for a bright future from here," commented Tonkov.
"I had some USA opportunities but I have never been to Australia. I heard a lot of nice things about Australia. It is very different to Europe so I wanted to come here and race. I was really happy with the phone call to come racing here and to do what I love. I am really happy and really thankful for the opportunity."
"The MXGP in Europe was already a big step that I made. I raced the Motocross des Nations in 2014 and this was the highlight of my career but winning my first MXGP race was also a very happy moment. But inside me I felt like I wanted to spend time and race in Australia instead of USA or Europe."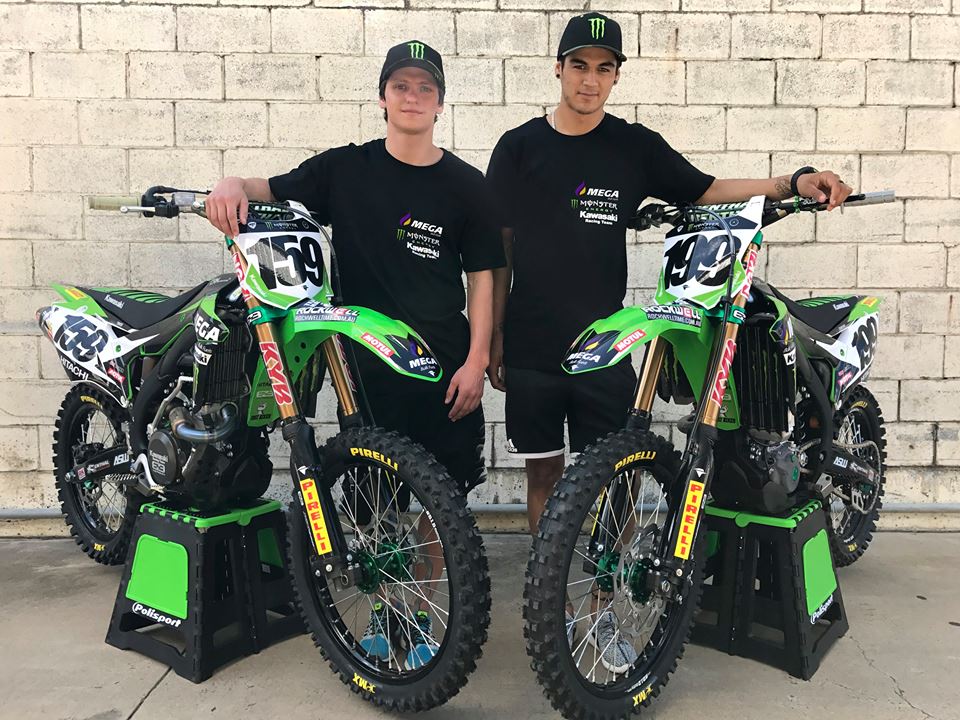 "I have friends like Dean Ferris and Todd Waters in Europe when they were there so I heard many good things about the Australian championship and that is another reason why I wanted to come here," commented Tonkov.
"The bike looks really good so I don't think there will be a big challenge. We are a little late with my arrival so the first month will be a bit difficult but finally we are here and we are ready to start working, so the plan is to do our best. We need to do the first race and then keep working but I'm pretty sure we will be ok," said Aleksandr.
"The last time I rode Kawasaki was an 80cc, but the bike is good and it always is over the years so I don't worry about the bike at all. I know it is good and I'm happy that I am able to race this bike in my career. It is nice to be a part of a brand with strong history."
"I just worry about the poisonous snakes in Australia but the rest is fine and I'm excited to meet so many people and that is why I love motocross, because it has made me to travel the world," Tonkov commented.
Naturally, the world class athlete is on a mission to place his MEGA Bulk Fuels Monster Energy Kawasaki factory racing machine on the podium at every round of the MX Nationals saying, "I didn't come here from Russia to be number ten, I want to win the races. I know they are good on their local tracks because they have been racing them for so many years already but I think anything is possible so I hope for some good battles here."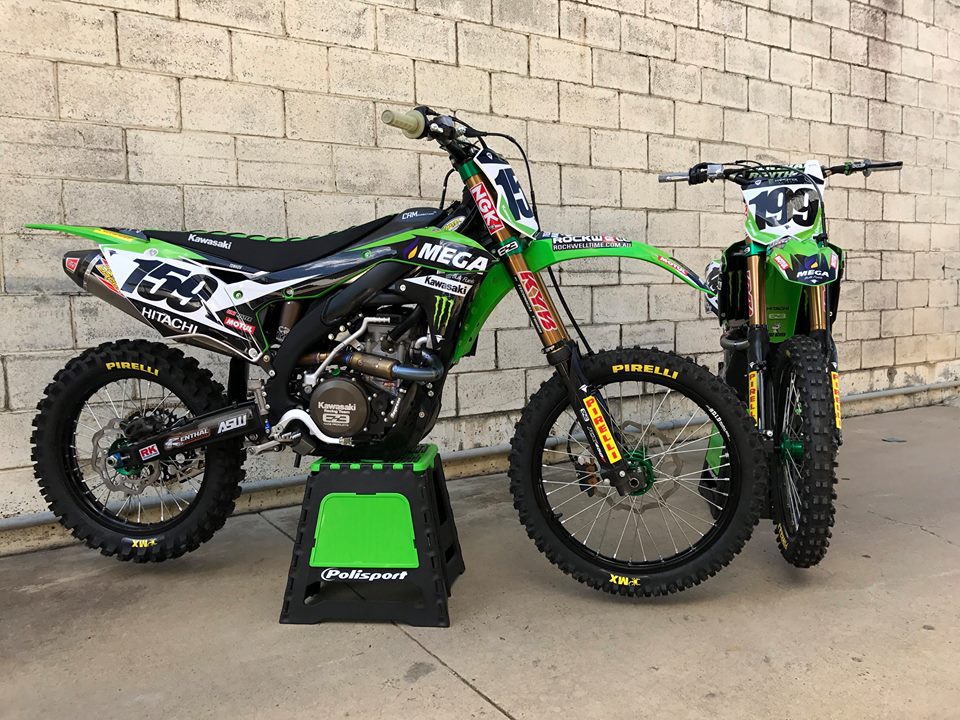 Team Manager and multiple time Australian motocross and supercross champion, Troy Carroll has welcomed the addition of Aleksandr Tonkov to the Mega Bulk Fuels Monster Energy Kawasaki Racing Team MX1 line up saying, "We have had this locked in for a while and it has been a lengthy process so we are happy everything is in place now and Aleksandr is settled in. From here we will be fine-tuning Aleksandar's KX450F and setting it up perfectly for him."
"We are running a top level, factory racing team and we need to have first-class athletes and Aleksandr has certainly proven his potential so we are definitely excited to have him on board this year. Combined with our MX1 development rider, Nathan Crawford, we are expecting great things in 2017," commented Troy,
Follow Mega Bulk Fuels Monster Energy Kawasaki throughout the 2017 racing season at:
Instagram – @mega_monsterenergy_kawasaki
Facebook – facebook.com/KawasakiAustraliaMXRacingTeam