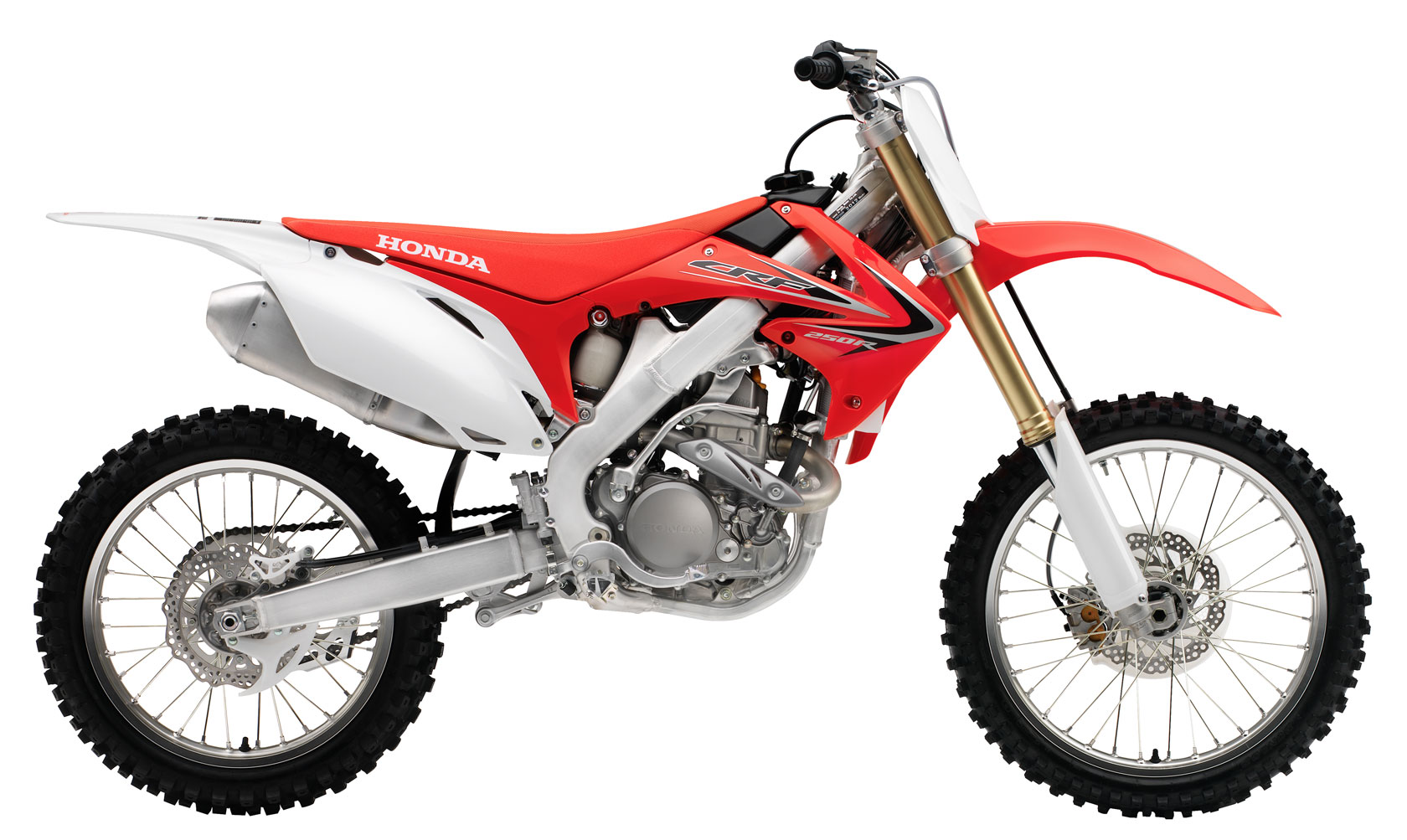 High-(REV) Range Missle: Has Honda's 2012 CRF250R been dealt the necessary upgrades to go from mild to wild?
Story Scott Bishop and Shane Booth | Photography Matt Bernard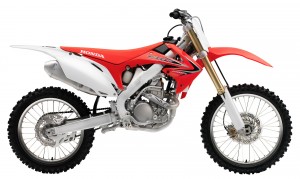 The CRF250 has always been pleasant, likeable, well mannered and easy to get along with – all things every mother would like to see in her son's new girlfriend but hardly the description a company wants for a 13,500rpm pulsating red beast intended to destroy the competition.
As a bike, it's always been a jack of all trades and performed solidly across the board without the knockout blow to take it to the top. The motor has been good, but not as strong or powerful as that of aKawasaki or KTM. The handling has been workmanlike, but not as sharp or precise as a Suzuki's. Reliability has improved, but nothing like Yamaha. It's competitive in all areas but consistency in this game doesn't get the job done. In the 250cc class, it's balls to the wall or get left behind.
We took the 2012 Honda CRF250R out to Appin in NSW with national-level professional Cody Mackie — who raced a CRF250R in the 2011 Rockstar MX Nationals — to see if the improvements for 2012 have changed the way the Honda CRF250R is perceived.
What's been updated for 2012?
The 2012 has some updates to get excited about. The motor has a new cylinder head, a new 46mm throttle body and a new cam, all of them aimed at getting some low- to midrange thrust into the red beast. The chassis also gets some love with updated suspension settings front and rear, wider footpegs and updated front wheel clamps to improve rigidity.
How good is the 2012 motor?
Good enough. It has power available, although in stock form it feels a little choked up. For most stock 250Fs, a few extra rpms go a long way and the CRF250R is no different. The more I rode it, the more I learnt where the strongest power was being delivered. This thing enjoys a few rpm and has a meaty midrange when you get it there.
Has the handling improved in 2012?
Already a strong performer in this department, the CRF250R has continued to improve. The bike feels light and settled and lap after lap will reinforce your confidence. The steering has been sharpened up slightly without becoming nervous. Whether the Honda Progressive Steering Damper has anything to do with this I'm not totally convinced, but there was no sign of headshake either and both of these characteristics are what the HPSD is supposed to help eliminate.
Faster riders will appreciate having both the front and rear firmed up slightly to help the bike deal with harder impacts but otherwise it's a solid package straight off the showroom floor.
What is the bike's strongest point?
I would have to say the way it turns. It really made me want to push harder and harder into turns to find the limit of traction. Sure, we had a tacky track, but it still felt like the front end maintained a higher-than-average level of traction. The only downside to being able to turn this bike with so much commitment is that when you find the limit it lets go quickly and without too much warning, so you better be ready to dab a foot and catch it.
What is the bike's weakest point?
Last year it would have been the small, dated footpegs but Honda has sorted that and, for 2012, this bike has a much larger and improved set of pegs. Really, there's nothing horrible about this bike, which is generally the case these days with the majority of motocross bikes on the market. But to get picky, I felt the front brake faded pretty quickly, leaving the lever coming into my fingers. Admittedly, there are plenty of hard-braking areas at Appin, including several downhill braking zones which load up the front end heavily, but I still felt it faded a little quicker than most. It's nothing an oversized rotor wouldn't fix.
What would we change?
If I was getting ready to race this bike in the Under 19s or Pro Lites class the first thing I'd look at is an aftermarket exhaust. Next, a fresh chain and sprocket combo as the stock chain on the CRF lasts about one good riding session; plus I don't think an extra tooth on the rear would go astray either to help unlock some of the Honda's power. An oversized rotor and maybe even a braided brake line would help to beef up the front brake add some slightly firmer suspension settings will have you ready to race.
Feedback
Second opinion: Cody Mackie
I raced the 2011 Honda CRF250R in the Rockstar MX Nationals this year before moving to the 450 for the Super X series. I was impressed with my race bike from the MX Nationals, but the 2011 standard bike isn't light years behind it. To ride the bike today at Appin, I just adjusted the handlebars back a little bit and got comfortable with the lever positioning and I was pretty much at home on it. The bike turns very well; I was pushing hard while doing photos on a flat turn and you could really lean the thing over and push harder each lap. The engine has the power there — you just need to find it. You need to rev it and use a bit of clutch, but as the revs build it eventually builds up and gets going. Once it's revving it's actually pretty good engine-wise.