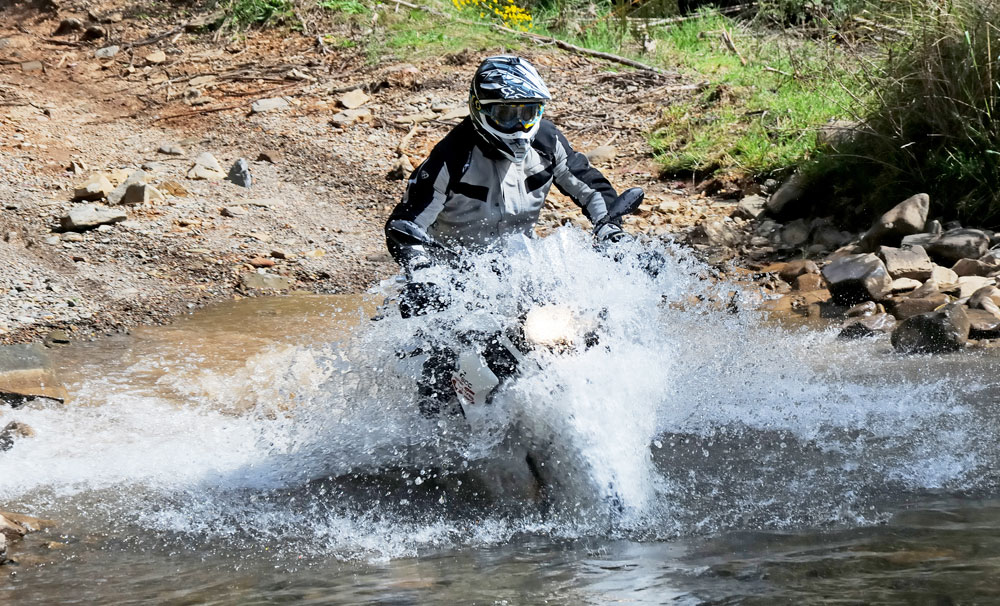 No Limits: The motorcycle is the ultimate freedom machine and BMW is king of the adventure market. The 2013 F 800 GS takes no backward steps
Story by Damien Ashenhurst | Photos by Damien Ashenhurst and BMW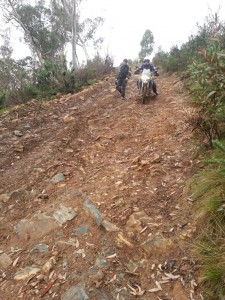 The tiny Victorian town of Kevington was settled in 1862 with the establishment of a beerhouse for thirsty miners on the horse trail between Jamieson and Gaffneys Creek.
That beerhouse (which later took the name the Kevington Hotel) stayed in the Garret family (11 children in total) name till 1957, when it was bought by the Poole family (another family of 11 kids — randy) who kept it till 1986. Fast forward to 2007, by which time the hotel had gone through numerous leases and become the favourite regular haunt of a couple of bikie gangs. Falling into disrepair through weekends of gang debauchery and avoided by locals for fear of enraging the new clientele, the Kevington was a dying pub.
This is when the grandson of the Poole family steps in. Wayne Poole was working as a manager for a large supermarket chain when news of the sale of the pub came through. He jumped at the chance to bring the pub back into the family. The purchase was made and soon after Wayne had the unenviable task of notifying the bikies that they weren't welcome any more.
The Kevington stands, fully restored and open for business, in an idyllic location on the banks of a lazy river in the quiet of deep mountain bushland. It was here, on the Kevington's 150th birthday, that the ride group for the 2013 launch of BMW's F 800 G S rolled in for its first overnight stop.
Within that group were me and a handful of other bike journos who had just ridden directly from Melbourne airport through some stunning country and brilliant back roads and trails to get to Kevington. Earlier we'd stopped for fuel at Woods Point, which was established in 1862 and through a gold mining boom grew to a town of a stunning 36 pubs.
These days it's a very different story. Accessible only via dirt roads, Woods Point has a population of about 100 and is frequented by trailbike riders and four-wheel-drive enthusiasts looking to take advantage of the endless, quality alpine trails in the area. Three gold mines are still operational but only one pub survives — and it's a brilliant pub. The Commercial Hotel has a décor that defies explanation but on the day we pulled in the beer was cold and that was all we needed.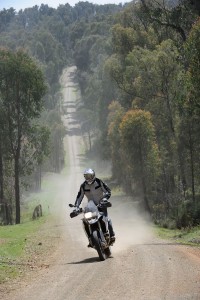 What's the deal?
The ride till this point had been pretty cruisey. The F 800 GS is the little brother of the R 1200 GS, which dominates the adventure-bike market. So why, if you already have the best bike in the category, would BMW bother releasing a smaller model?
When I rode the 800 for the first time a couple of years ago I was heavily prejudiced by the fact that I didn't think any adventure bike could get close to the R 1200 GS. It was, in my humble opinion, one of the best bikes ever built in any category. It took me half a day to come around to the 800 GS and once I figured out how it liked to be ridden I fell for it big time.
For 2013 the F 800 GS has received a host of upgrades but the platform remains the same. The twin cylinder, 85hp engine remains untouched as does the tubular steel frame and, thankfully, the heated hand grips are still present and deeply pleasing.
The price has also been revised to a super-competitive $16,490, which makes the choice between the 800 and 1200 models all the more difficult as the standard R 1200 GS comes in at $21,490, reduced from $23,965. But, while there was once a time when I'd not think twice about choosing the 1200, I'm not so sure any more.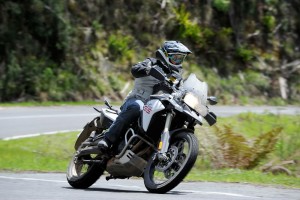 Brake Check
The 2013 F 800 GS comes with ABS (switchable) as standard equipment and gone are the unusual BMW blinker paddles in favour of a more traditional thumb button deign. From there it's a case of choosing from the endless factory options available to build your bike into exactly what you want it to be.
We'll get into that a bit later, but first of all I need to talk about ABS. I have hated ABS since I first tried it. In my mind it has never had a place in the dirt and never will. There are times when you need to lock up a rear brake in the dirt and taking that ability away from the rider can be dangerous, let alone kill off good, fun, aggressive riding. BMW took a good look at its ABS system a little while ago and improved it so that it has a place off road. I didn't care — I hated it.
If there's one thing I'm used to in this life it's that I'm almost always proved wrong. I have two daughters, two female dogs and two female cats. I don't know what the goldfish are but I'm guessing female … Oh, and my wife is definitely female. My point is that I'm used to arguing for something and then having someone prove I'm wrong through shear persistence.
BMW has proved me wrong and it was through persistence and practical demonstration. Actually, it started by accident: I forgot to turn ABS off after fiddling with the electronics and came to a long, steep and wet downhill run. Now, nobody wants to back off and as usual a few of us started building a race to the bottom. I can tell you now that the guy next to me had ABS switched off and he had some big moments, while I was running a gear higher and not worried about a thing in the world. The ABS was doing its job and braking better than I would have myself via the double discs up front and brilliant rear brake which, combined, have enough power to stop a bus.
So I kept it on and soon after we came to a steep downhill that was covered in exposed, shiny, wet rock. It wouldn't have been a cakewalk on a trailbike, let alone a 220kg (fuelled) adventure bike. My brain said, "Turn ABS off and go with what you know," but I don't listen to my brain all that often. From there I just had to steer and balance the bike as the tricky braking conditions were handled perfectly by the BMW's brain. I got to the bottom of the hill a believer. It's not perfect for every scenario but I won't be dismissing ABS off-hand again. Beemer has nailed it.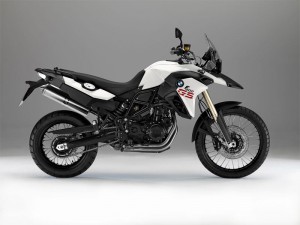 The Lowdown
The F 800 GS is all about torque and a better hill-climbing machine would be hard to find: just set your throttle position and enjoy the ride. There's very little wheel spin and what there is isn't hard to manage with a bit of subtle clutch work. We had ASC (Automatic Stability Control — switchable) fitted to our machines, a form of traction control. I don't see a great use for ASC for an experienced rider but anyone not so confident will benefit from the bike not producing rear-wheel spin in slippery spots and the near impossibility of the back stepping out on you.
Another electronic aid I did find useful on the 800 was ESA or Electronic Suspension Adjustment. While not as comprehensive a system as found on the 1200, it's still a useful tool for fine-tuning your ride on the fly, with three settings ranging from Comfort to Normal and finally Sport to choose from. From there the damping adjustment on the shock is taken care of for you by the Beemer's brain.
The New King?
After we left Kevington on the final day of the ride, the mob followed BMW's marketing manager Miles Davis on more amazing trails that took us right the way up Mount Terrible. From there we had a view of valleys and what we think was Mount Buller with a small amount of snow crowning the top.
This encapsulated everything that is adventure riding for me. Away from everything with a tank that's worth more than 350km (400km isn't unheard of) of freedom and nothing but bush and trails ahead.
Personally, I now think I'd buy the F 800 GS over the R 1200 GS. The reason: it feels more familiar and you can and do ride it like a dirtbike. I can see myself coming up against something that would stop me on the 1200, but not on the 800 — and that's reason enough for me. The bike is brilliant and there isn't a single ingredient I missed that I couldn't get as a factory option. And, given the bike starts at a more than reasonable price point, it sits well in a competitive market.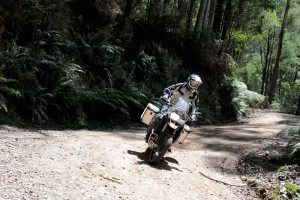 Factory Options
Here's a quick list of the parts we'd fit before we left the dealer:
ESA (Electronic Suspension Adjustment) $450
Anti-theft alarm $505
Tank rucksack $340
Touring windscreen $728
Crashbar kit $575
Engine guard $447
Auxiliary headlight $1196
Vario lockable topcase $1016