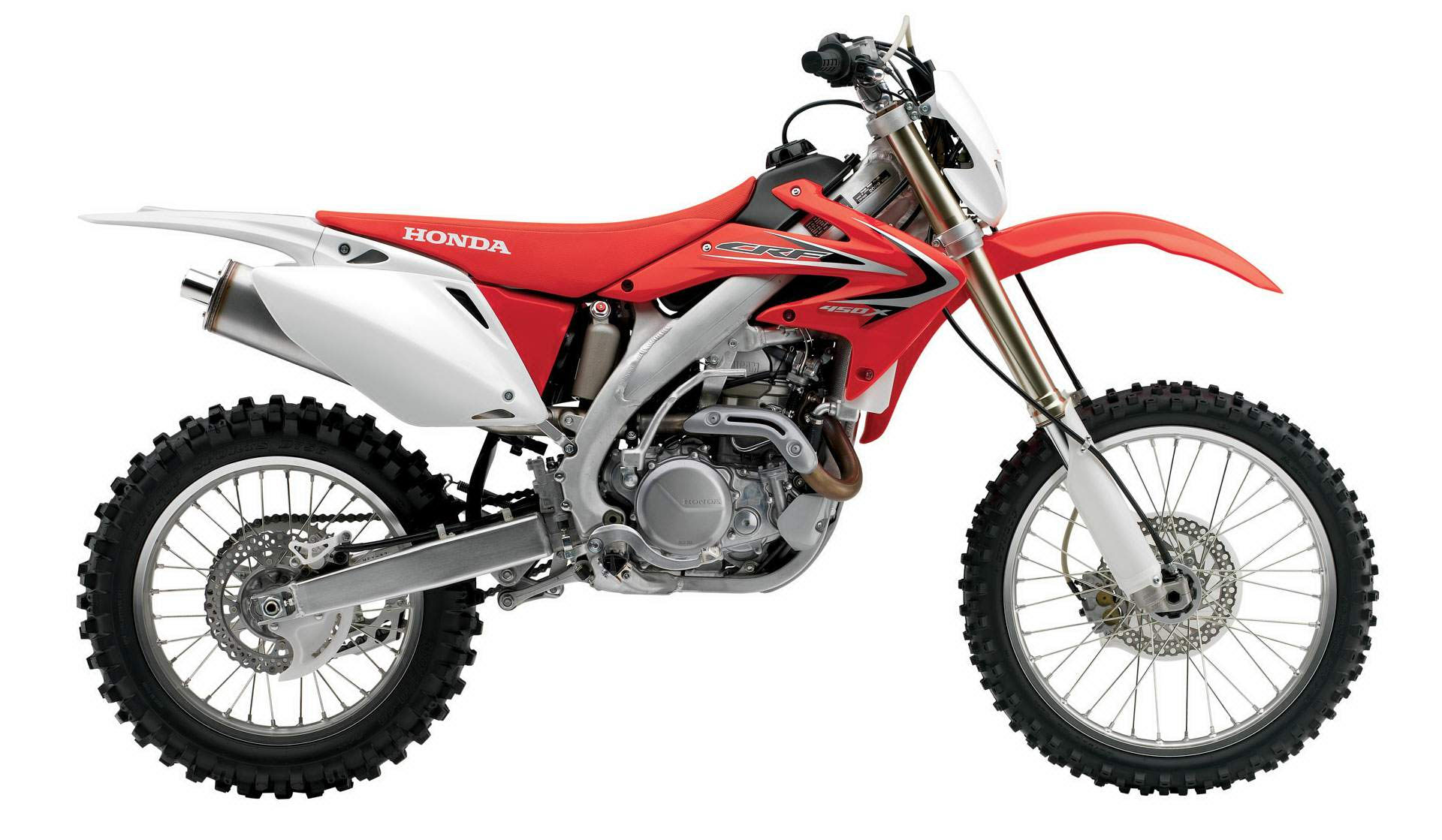 Age shall not weary it…well, maybe a little, but the CRF450X is too fun to ride to just turn your back on
Story Damien Ashenhurst
Let's just get this out of the way…by today's standards, the CRF450X is, well…lacking. OK, before you get upset that we're writing nice things about this bike, we know where it sits against a 2017 KTM or Yamaha but even so, it's kind of disappointing just how much scorn this bike attracts. Obviously we've moved past what it offers in several major areas. So what? It is actually still a great bike. Yep, it is.
The CRF450X started a life with promise and zeal. It wanted to perform at its best and its parent was proud. The CRF would quickly become accepted as a great trail bike and even win a tonne of race titles in the desert (its Baja record is amazing). It was healthy competition for the WR-Fs and EXC-Fs of the day and seemed to be building towards a long and prosperous future with upgrades that included a new frame, a steering stabilizer and a slimmer tank.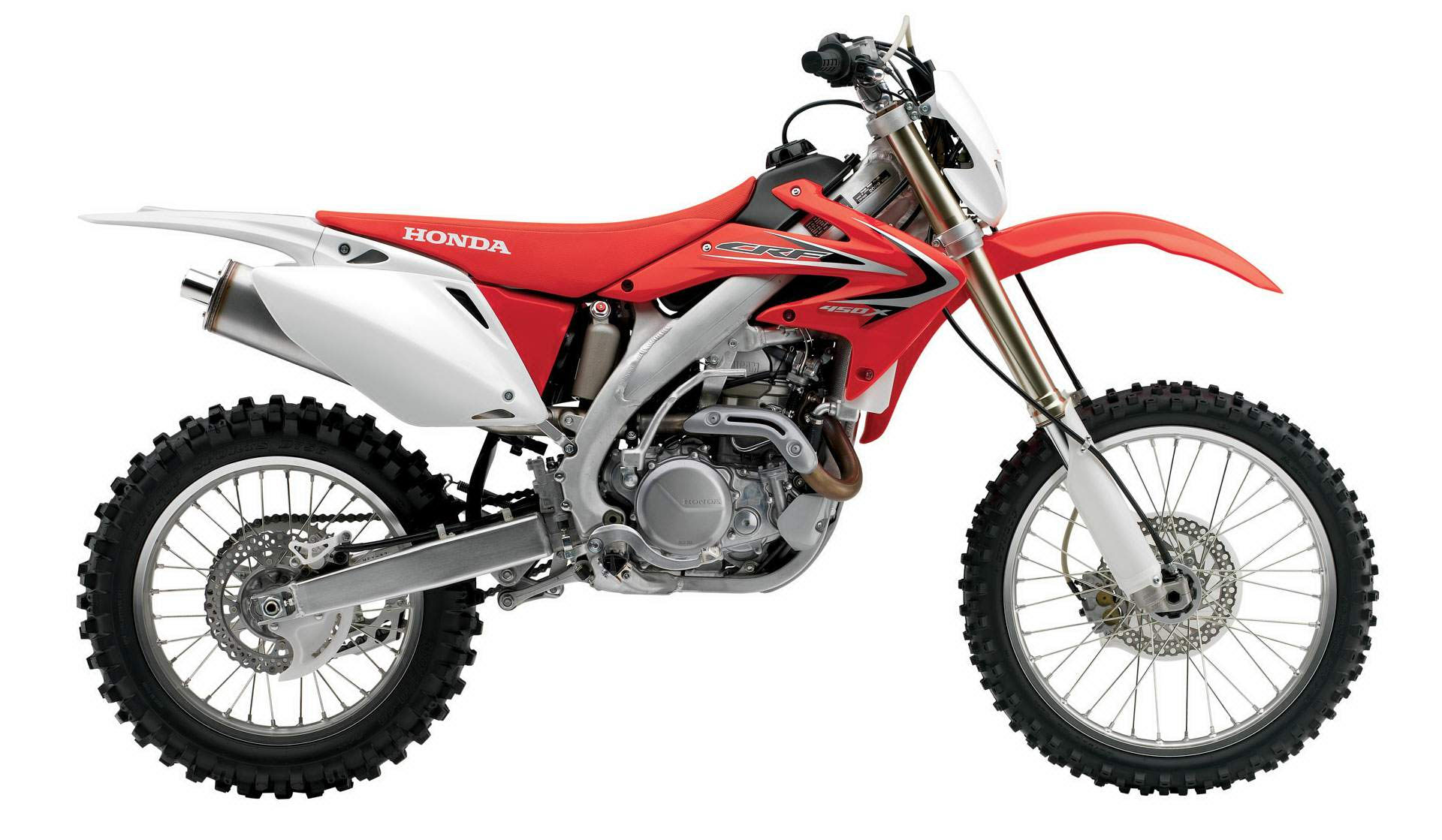 And then in 2009 a bunch of arseholes that ran banks were found to have ripped so many people off for so long that the world was plunged into the Global Financial Crisis (GFC) and you know what? Not a single banker was prosecuted and punished for that…but the CRF was punished. It paid for their sins. It was at this juncture that the Honda cut its creation loose. Particularly hard hit by the GFC, Honda ceased upgrades to the model line and so the 2009 model stood and continues to stand as the same bike available to this day. Bolt for bolt. There is no 2017 model – if you find one on a dealer's floor, it's a 2009 model.
This should be a tragic story and if you watched the CRF's sales downturn through the years it can be easily read as such, but just wait a minute…what's being forgotten here is that the bike is in fact still a good bike. Yeah, its old and it's pretty heavy (so am I), but the forks are excellent and the engine is smooth and for its time put out healthy numbers without feeling like a danger to your health.
On the trails the CRF turns well and suits riders that love that older Honda feel of sitting up on top of a bike.
HIGHS AND LOWS
The gearing is too low and the clutch is heavier than Lebron James's left leg. It vibrates pretty hard and we're not sure if that stabilizer actually does anything but it remains to be said that the bike is fun to ride. It'll wheelie for kilometres and if you want to ride it hard and fast there's nothing to stop you – the bike is up for it and you'll find it's especially stable at high speeds. The air filter is a bitch to get to and the footpegs are atrocious and while the brakes aren't particularly strong, they do offer a heap of feel. With regular maintenance (watch those valves) the CRF450X has largely been found to be reliable (just ask Johnny Campbell) and there are quite a few still getting around.
FIXER-UPPER
Throw out the 51 tooth rear sprocket and bung on a 47 tooth. That will give you some more top-end wind-out and tame that crazy initial hit in first gear.
If you find the front brakes get a bit spongy once they heat up, fit a braided brake line and take off the big white brake guard. And while you're down the near the ground, replace the footpegs for something wider.
Open up the airbox. It needs to breathe and the stock airbox ain't cutting it. Try opening up the top of the box and then re-jet accordingly. Bung in a quality K&N filter in place of the stock foam job.
Fit a Ballard's Offroad Pivot Assist clutch lever.
Replace the ridiculously heavy sidestand with a lighter unit. This stocker is overkill by a factor of 11.
The stock exhaust is heavy and choked. Replace it if you feel you need to unlock more from the engine but be aware of noise increases from pipe to pipe. Do some research on what each pipe does and how they shift the power. Don't just splash cash down on the first can you see because you don't necessarily need a heap more bottom-end. The FMF Q4 is a good option to start with.
Replace the stock LCD display. It's an unreliable stinker. Check out Trail Tech's 'Vapour' models.
If you need more range from the somewhat small stock tank then the 21 litre Safari tank should handle that nicely.
In the interest of saving weight an Acerbis plastic skid plate is a good option.

Another good weight saving exercise is to swap out the stock battery for a lithium-ion unit and replacing the standard sprockets with Supersprox gear.