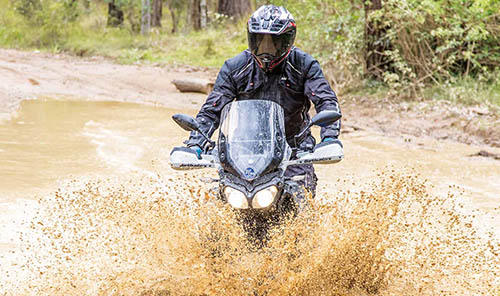 If you're not careful here you're rolling the dice on the chances of a quick drowning of your bike. Here are five tips to make it out the other side
STORY & PHOTOGRAPHY SHANE BOOTH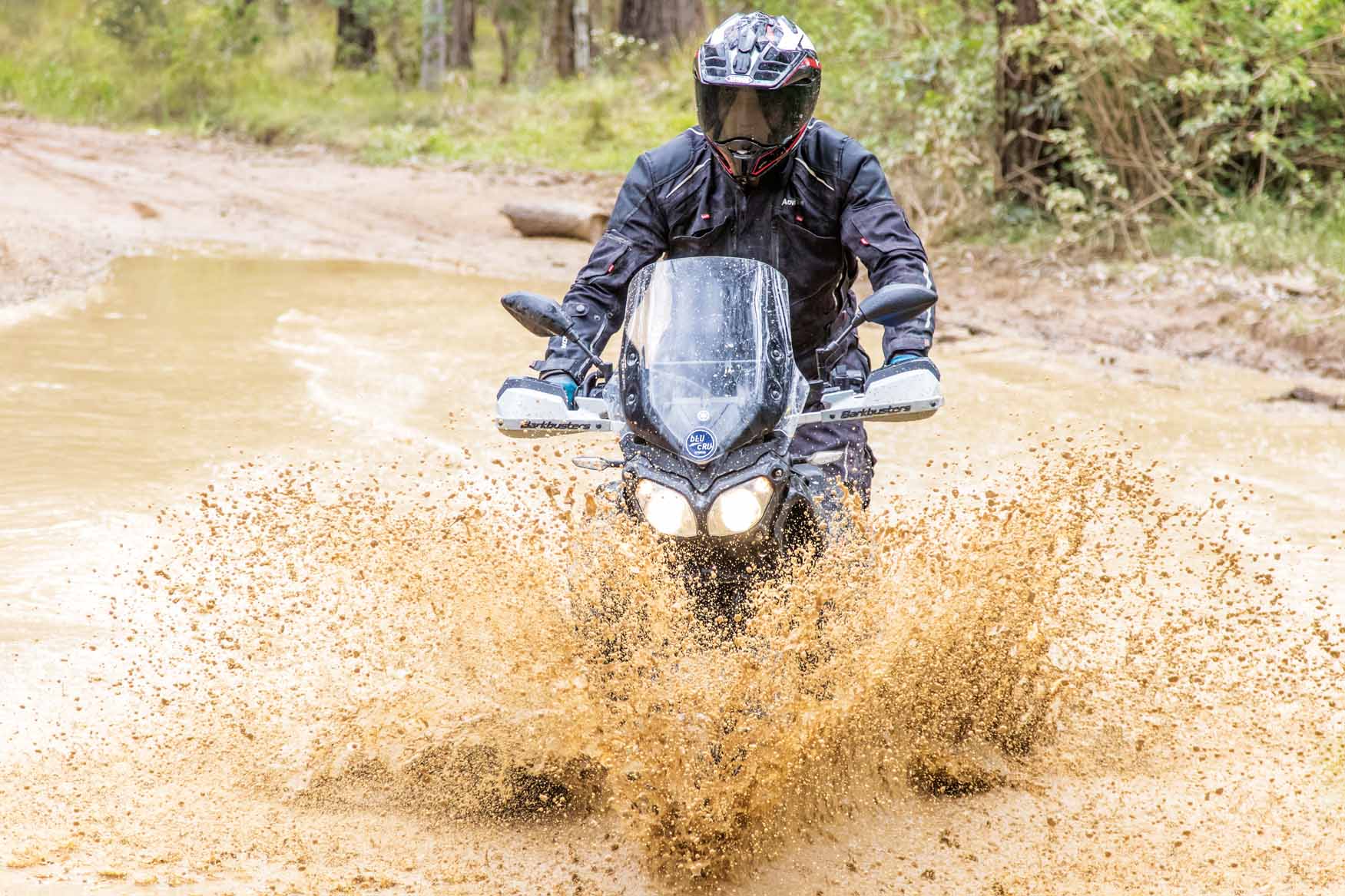 BE PATIENT
Take a little time to check out the scenario and look for anything that might give you an idea of where to go. When it's as murky as this, though, you can't see much below the water. If there's a higher line along the edge that can sometimes work, but be careful it isn't soft and you get bogged — as was the case here. Do your best to gather as much of a reading as possible before you head in.
CHECK THE DEPTH
If you haven't watched anyone else ride or even drive through, you need to check the depth somehow. There are really only two good ways to do this. One is to find a big stick and check with that, but in this case the waterhole was too big to reach the middle. The other way is to sacrifice your dry boots and walk on in. It's a much better option than drowning a bike, especially if you're in a remote location where help is a long way off.
STEADY ON THE PACE
Not too slow and not too fast, that's what you want here. You want to be at a speed that minimises the risk but isn't so slow that the bike stops at the first sign of anything unexpected. You want some momentum so you can make it through a soft spot if you need to, or maybe in and out of a hole or up over an underwater ledge. Don't think that speed will help you — it will most likely just get you into more trouble.
COVER THE CLUTCH
Keep a finger or two on the clutch lever to help you not only avoid a stall but also control any excess wheel spin that might occur on the way across. Just by simply being ready to use the clutch you can save a stall that might result in drowning a bike. Cover the clutch and you increase your chances!
LOOK TO THE END
Once you commit and begin riding through the water, lift your vision and look at the point where you want to ride out. You might be surprised at how much that can help you make it across: you may not baulk at the things as readily. Stay focused on where you want to get to — and you'll get there.